Orange Walk celebrates 7th Annual Tacos Festival
Friday, December 1st, 2017
The seventh annual Tacos Festival, one of Belize's most anticipated tasty celebrations, took place on Sunday, November 26th at the Banquitas House of Culture in the northern town of Orange Walk. The food festival showcased a wide variety of tacos in different styles and tastes, attracting thousands of Belizeans from across the country. The festivities also included cultural presentations and live performances by local artists. Vendors at various booths tried their best to impress the crowd, as well as the judges, who at the end of the day would choose the top three winners for the best tacos of 2017.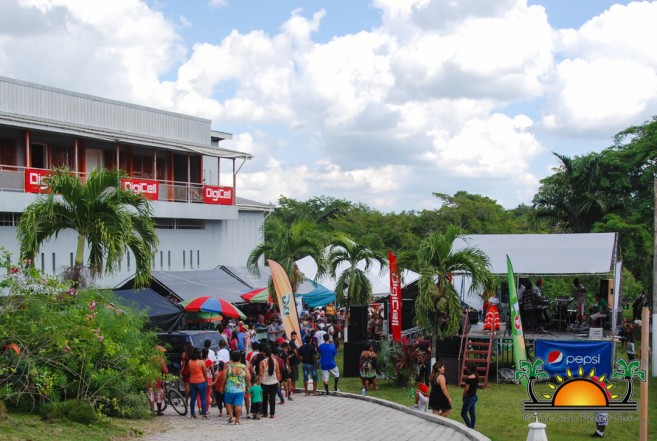 Orange Walk Town is popular for its rich tacos, and on Sunday, it did not disappoint. The massive crowd began arriving as early as 9AM lining up at the food booths stationed underneath the House of Culture, offering all types of tacos to choose from. From tacos al pastor to pibil tacos, grilled tacos, fried tacos, baked pork and chicken tacos, beef, and even tacos Arachera style, there was plenty to choose from.

Organizer of the event, Dillon Jones, shared with The San Pedro Sun that the festival has been positively growing for the past seven years. "We are now getting more support from the business community as more sponsors keep joining the festival every year," said Jones. "The festival will eventually develop into a larger festivity in the future, and maybe even expand into a two-day event since it is becoming very popular thanks to everyone who comes out in support." According to him, close to a thousand pounds of tortillas are consumed during this one –day event.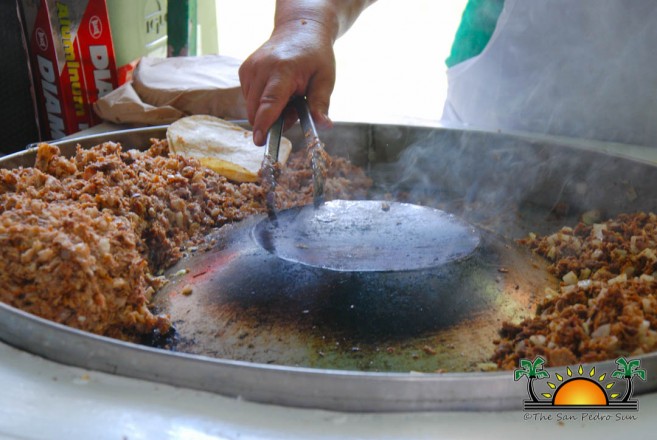 Throughout the day, there were cultural presentations, including East Indian 'Belly Dancing,' traditional mestizo dances, and the presence of Orange Walk's Queen of the Bay. Digicell was also on hand, offering double-up credit to their customers during the festival. A playground outside of the booth line kept children entertained with small mechanical rides and bounce houses.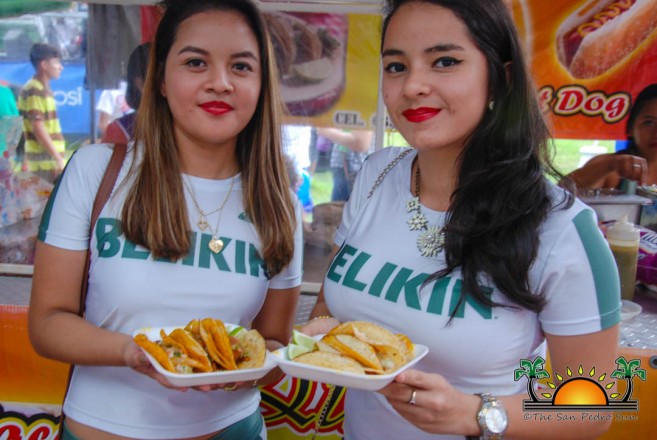 Later in the evening, the judges tallied their scores and the top three winners for this year's Tacos Festival were announced. Taking third place was Sarita and Liz Restaurant, who won two round-trip plane tickets to San Pedro. In second place was La Fonda Restaurant, who won a cell phone. First place for the best tacos went to Reneau's Tacos, who walked away with a brand new stove.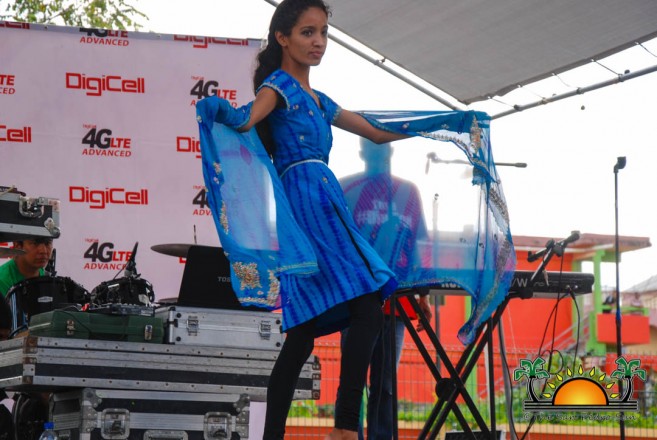 Following the presentation of prizes, everyone was invited to continue enjoying the food and the festivities. The crowd was entertained by the musical performance of Youth Connection Band, Esko, and Captain Robby.
Organizers thank everyone who attended the festival and all the vendors who participated and made the celebration another success. They extend an invitation to all taco lovers for 2018 when the celebration is expected to be bigger and better!
Follow The San Pedro Sun News on Twitter, become a fan on Facebook. Stay updated via RSS