Caliente Restaurant hosts Saga's 'Tacos, Tostadas and Tequila Tuesday' for charity
Thursday, February 23rd, 2017
In an effort to raise funds to support the "Spay and Neuter" (SNIP) program at Saga Humane Society, Caliente Restaurant hosted "Tacos, Tostadas and Tequila Tuesday" on Tuesday, February 21st. At 5PM, many hungry visitors dined at Caliente to savor tasty Latin-infused dishes and cocktails.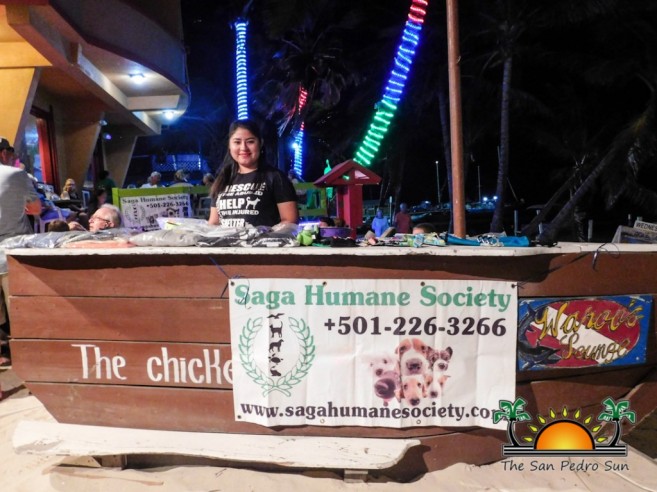 Guests had a great time, indulging in delicious food and drinks while helping an important cause.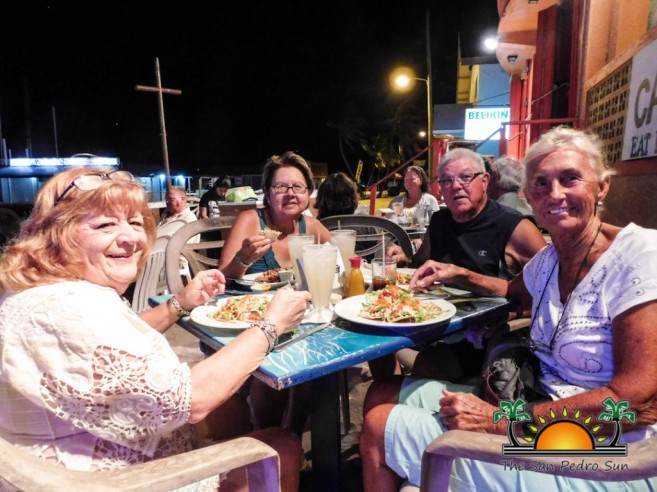 Adding to the excitement of the night were a variety of raffles, and diners bought lots of tickets hoping to win one of the great prizes. Up for grabs were gift certificates to DandE's ($50), Caramba Restaurant ($50), Mambo Chill Boutique ($50), The Color Ginger Spa ($120), and a voucher for a full pet groom at Pampered Paws. Saga merchandise was also available for sale, and all proceeds went towards the program, while a portion of Caliente's food/drink sales went to Saga as well.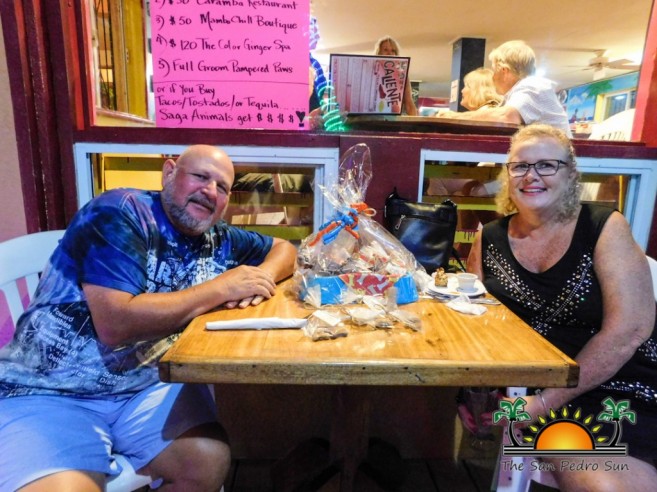 According to Saga's Katia Marin, the SNIP program is essential in reducing the number of strays on the island. "Our spay and neuter program is on-going, and that's why we continue to do fundraisers to help with the medical costs. The reason we have so many stray animals is because overbreeding is still an issue. Pet owners don't get their dog/cats spayed or neutered, and they end up with a litter. Then that litter reproduces, and adds on to the problem. However, with the help of the community's donations, Saga has reduced the number of strays throughout the year," said Marin.

The event was a success, and Saga thanks everyone who supported the cause. Saga was established in 1999 with a mission to replace animal cruelty with kindness. Their goals are to provide medical care and shelter to animals in need, as well as funding veterinary care to low income families. Saga operates the only shelter on Ambergris Caye, Fort Dog, and cares for those animals through the generous donations of Saga supporters.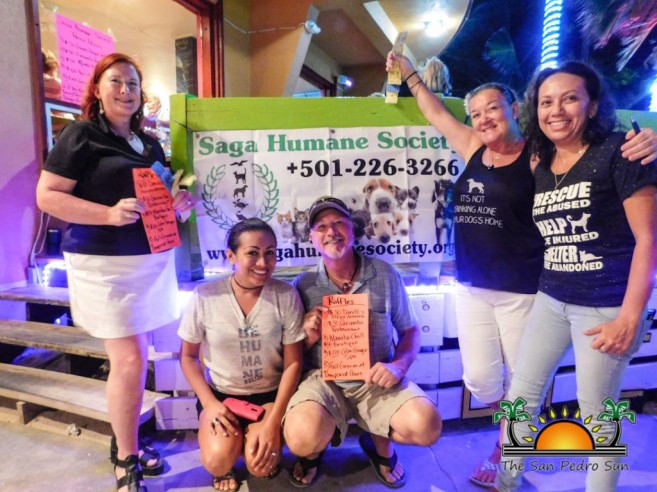 To learn more information on how you can adopt, or if you wish to donate to Saga Humane Society, you can call at 226-3266, or visit their website at www.sagahumanesociety.org. The clinic and shelter are open to the public Tuesday through Friday, 9AM to 5PM and on Saturdays from 9AM to 12PM. Emergency care is available 24-hours, seven days a week at 610-0932.
Follow The San Pedro Sun News on Twitter, become a fan on Facebook. Stay updated via RSS