Jenelli Fraser is Miss Belize Universe 2018-2019
Monday, August 27th, 2018
The new Miss Universe Belize 2018-2019 is 27-year-old Jenelli Fraser from Belize City. Fraser charmed the judges and audience in all four segments during the pageant held at the Best Western Belize Biltmore Plaza in Belize City on Saturday, August 25th. Fraser will represent Belize at the 67th annual Miss Universe Pageant to be held in Bangkok, Thailand on Sunday, December 16th. This year's pageant saw 11 women competing: Christalyn Castillo, Ashley Reid, Kiah Pastor, Alicia Banner, Jenelli Fraser, Jessica Flores, Kayla Awe, Kelsey Tillet, Nicole Hamilton, Selena Urias and Shante Morgan.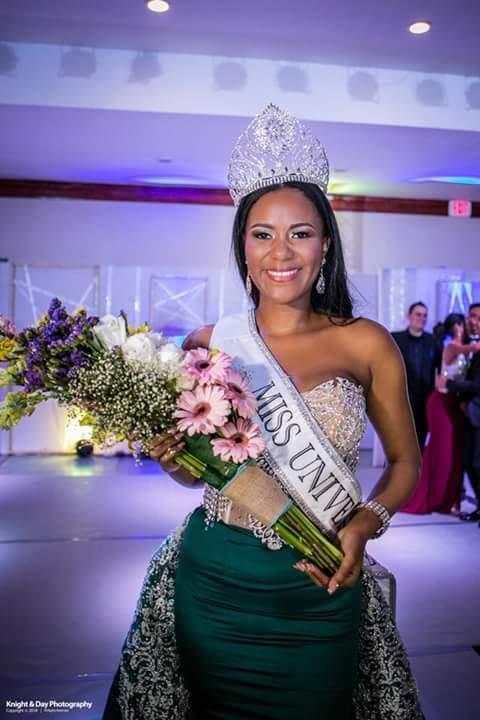 The show began promptly at 6:30PM, when all 11 contestants shared a bit of information about themselves during the formal introduction. After that, host of the night, William Neal welcomed everyone in attendance, thanking them for their support and wishing all participants the best of luck. Neal then invited each woman to the stage for a quick one-on-one session. The questions were created based on the biography each girl submitted at the beginning of the competition.
This was followed by the swimsuit segment of the pageant, where the ladies brought confidence and sexiness to the stage in their swimsuits, sponsored by Pink Boutique. After, the contestants exited the stage to prepare for the evening gown segment while upcoming Belizean artist Justin Castillo delivered a musical performance that kept the audience entertained.

For many pageant enthusiasts, the evening gown segment was the highlight of Miss Universe Belize 2018. The ladies were glamorous, graceful and elegant walking the stage with confidence and style.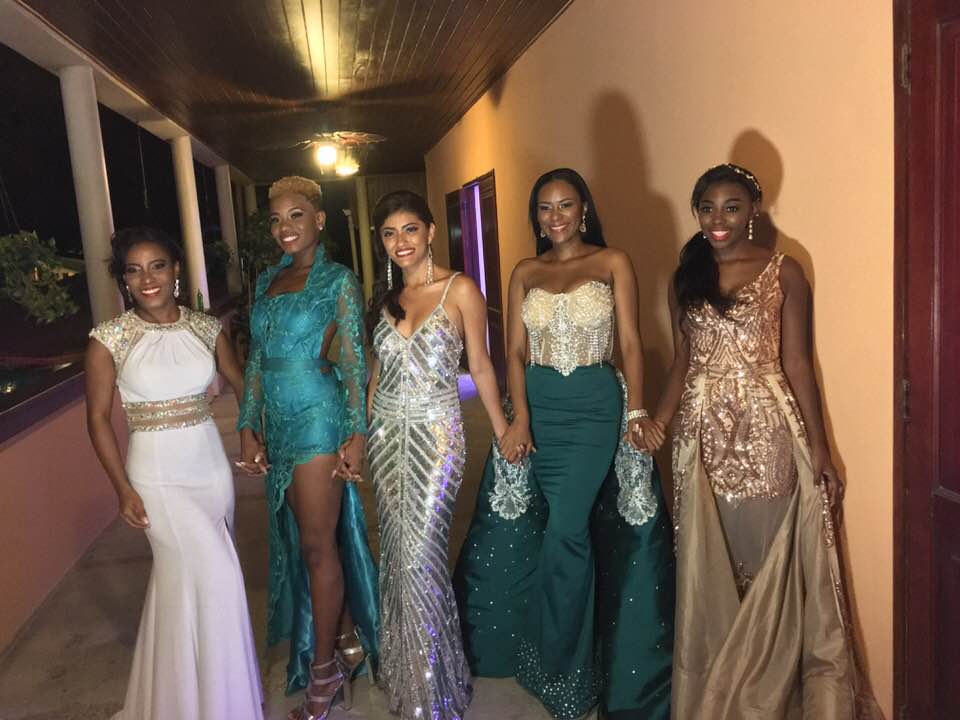 After the elegant display, Neal invited the contestants to the stage to reveal the top five contenders who would move on to the question and answer segment. The lucky five included Kiah Pastor, Ashley Reid, Selena Urias, Jenelli Fraser and Christalyn Castillo. Each was then asked a question and had one minute to answer. The questions varied in topic, from gender inequality, bullying, decriminalization of marijuana and effects of social media, with each young lady confident when delivering her answer.
After that, the scores were tabulated, and Neal announced the top three who had one last chance to convince the judges; Ashley Reid, Christalyn Castillo, and Jenelli Fraser. As is customary, all three girls were asked the same question, which was, "What does Confidently Beautiful mean to you in 2018?" While one contestant answered the question, the other two wore sound-proof headphones to avoid plagiarism.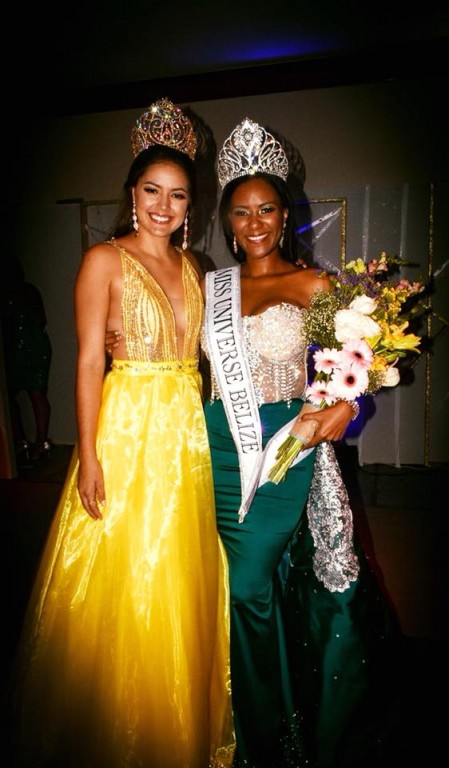 As they awaited the final deliberation from the judges, Miss Universe Belize 2016 Rebecca Rath gave her final walk across the stage to deliver her farewell address. Rath stated that she was never a pageant girl, but the experience served as an example that with dedication and hard work, anything can be accomplished. She ended by wishing the new Miss Universe Belize the best of luck in her reign.
After Rath's farewell, Neal announced the final decision of the judges. Second Runner-Up was Christalyn Castillo, and first Runner-Up went to Ashley Reid. Taking the grand title of Miss Universe Belize 2018 is 27-year-old Jenelli Fraser.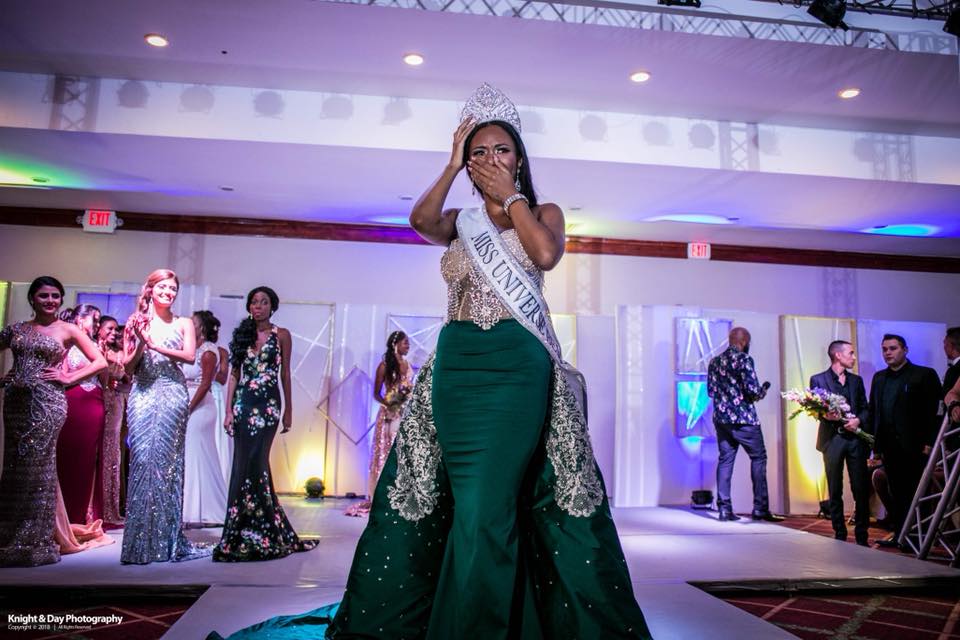 Via her social media account, Fraser expressed her happiness at becoming the country's beauty ambassador, stating that she will continue to work hard to represent Belize. "I look forward to my journey with my team and the organization as we build on presentation skills, public speaking, modeling, education about world issues, and whatever else that it takes to get Belize recognized for its greatness! Belize is my home, and I am proud," she posted.
In addition to representing Belize at 67thAnnual Miss Universe Pageant, Fraser will also have the opportunity to travel around Belize working with different charities and will take part in a media tour both in the country and the United States. She will further receive a scholarship to the University of Belize (UB).
The San Pedro Sun joins Belize in congratulating Jenelli Fraser, our new Miss Universe Belize 2018-2019 and wishes her the best of luck during her reign. The Miss Universe Belize Organization thanks everyone that contribute to the success of this year's pageant and promises that next year will be bigger and better! Special thanks go to sponsors: Platinum: Anaerobic x Hypoactive x Static x Stabilization 15. Gold: Carpe Diem, Lush Spa and Beauty, Bosom Couture, FORGIATTO, Best western Belize Biltmore Plaza, Channel 5, UB, Neutrogena, Smile Solutions Dental Care, Kepaza, Crystal Auto Rental and FRISTAD Film. Silver: Dr. Moguels' Clinic, AJJ Cosmetics, Pink Boutique, Tropic Air, Budget, Aquamar Group and Signature Flowers Shoppe. Bronze: RH Creation, Wild Belize Adventure Tours, SUNLESS Beauty Organic Spray Tanning, Ethnic Ears Store and Belize Healthcare Partners Limited. Friends of the Crown: Acre Beauty, LT Witness, Crystal Water, University of West Indies, COUTER CHER Salon and Cosmetics, The Sash Company, Caribbean Adventures, Lina Point Overwater Living, MUSE Salon & Make-up Studio, Community Baboon Sanctuary and Mayan Sky Canopy Tour.
Follow The San Pedro Sun News on Twitter, become a fan on Facebook. Stay updated via RSS