Captive Parrot Permit Application Period to Close
Monday, September 12th, 2016
It is illegal to keep wildlife captive in Belize, which is home to numerous indigenous species. In an effort to implement the law, the Belize Forest Department (BFD) hereby informs all current parrot owners that the application period to register their parrot will close on Monday, October 31st. Since the BFD introduced its Captive Parrot Permit program in 2014, the department received more than 2,000 applications and has registered over 300 parrots to date.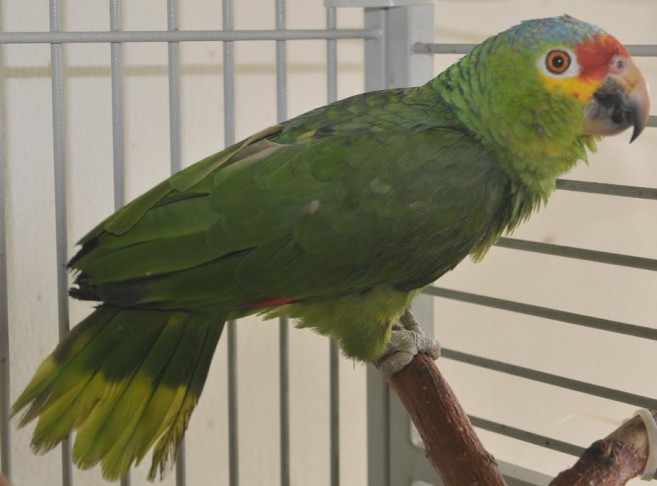 Wild parrots represent the largest group of captive animals in Belize, and thousands of wild birds continue to be captured and sold illegally in the pet trade. The department strongly disapproves of these acts, as they have devastating impacts on the parrot species population in the country. Many species such as the scarlet macaw and yellow-headed parrots are now threatened with extinction due to habitat loss and illegal capturing (poaching).
A press release issued by the BFD on Monday, September 5th states, "The department reveals that while it has been customarily practiced to keep birds as pets, the public needs to become aware of the negative impacts this practice has on both species and humans. Apart from the species' population being threatened due to the pet trade, birds in captivity often suffer from malnutrition, unsuitable environment, isolation and the stress of confinement."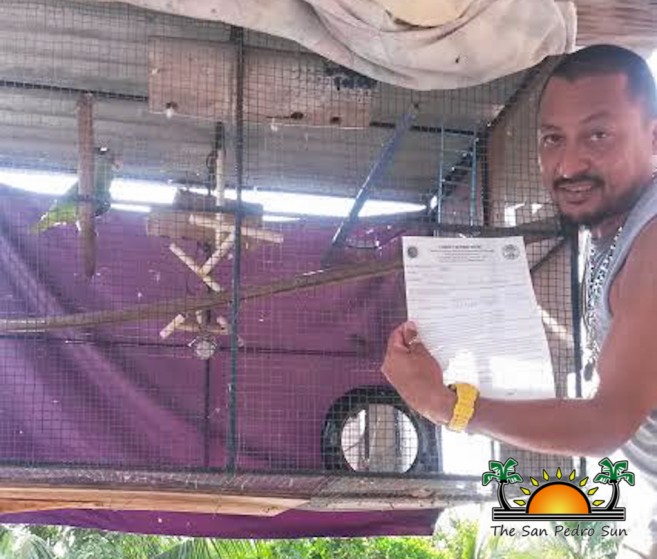 As part of the application process, a representative will visit the homes of potential owners to inspect the parrot and its conditions. With the number of applications outweighing the number of approved permits, hundreds of parrots were rehabilitated and returned to the wild after inspections revealed that: (a) the parrots were found to be less than one year old and; (b) bird owners failed to meet strict compliance standards.
Having a captive parrot has many negative effects, including reducing its longevity. Most captive parrots live for only five years and they produce no offspring, which reduces the reproduction rates. In the wild, parrots can live up to 90 years and produce 18 to 72 offspring, maintaining a healthy species populations.
The BFD reiterates that birds are better off in the wild than in cages. They are important to forest diversity, and their capture reduces populations. This causes loss of tourist attractions, and in return, negatively impacts tourism. They are carriers of germs and diseases, and many who do not know how to properly care for them may treat them inhumanely. Ultimately, it is illegal to capture, molest, and kill Belizean wildlife.
Since the parrot registration program is coming to an end, the BFD also cautions the public that they have increased enforcement to capture individuals who continue to engage in these illegal practices. The San Pedro Sun has been made aware of several cases of residents on the island keeping wild animals as pets. The most common wildlife held captive are the quash (Coati), parrots, iguanas, raccoons and anteaters (Tamandua).
The public should be aware that under the Wildlife Protection Act and the Convention on International Trade in Endangered Species of Wild Fauna and Flora, any person found capturing, exporting, importing, hunting, killing, or molesting any wildlife species can serve imprisonment and/or fines. The department welcomes the assistance of the general public to report any illegal forest activities to the Forest Department at 822-1524.
Please visit www.belizebirdrescue.com or call Belize Bird Rescue at 610-0400 for information on how to apply and how to properly care for a parrot. For those in San Pedro who seek to apply for a parrot license, the San Pedro Town Public Library has applications available.
Follow The San Pedro Sun News on Twitter, become a fan on Facebook. Stay updated via RSS