Stakeholders review assessment of the Environmental Clearance Process
Saturday, December 24th, 2016
A one-day consultation held on Wednesday, December 14th in Belize City brought together stakeholders from the public sector and environmental community to a validation workshop on the Assessment of the Environment Clearance process report. At the reunion, hosted at the Radisson Fort George Hotel and Marina, participants identified relevant feedback, which will be included in the final assessment report and legislation that will be presented next year.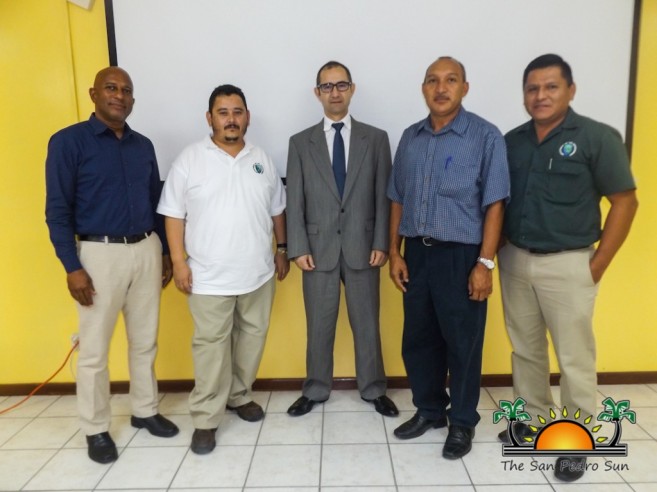 The initiative has been in the pipeline since 2015, when the Ministry of Agriculture, Fisheries, Forestry, the Environment, Sustainable Development and Climate Change embarked on the project. Earlier this year, the Spanish firm Limia and Martin was hired to carry out an in-depth analysis of the Environmental Clearance Process, also known as an EIA, carried out by the Department of the Environment. This firm was tasked with identifying weaknesses and gaps in the process' procedures that had last been amended in 2006.
According to Emmanuel Martin, General Manager at Lima and Martin, the goal of the project is to support the Government of Belize in achieving inclusive and sustainable natural resource-based growth and to enhance climate change resilience. During the presentation last week, Martin revealed that some of the major findings of the project so far was a lack of efficiency and efficacy of the program in the views of many participants. "The program also lacks transparency," said Martin. "Part of that is related to the way the legislation has been designed, and the way things are done as well." Martin believes that these issues can improve either through changes in legislation or practices.
Speaking on behalf of the Department of Environment (DOE) was Chief Environmental Officer, Martin Alegria. He discussed the environmental screening process of proposed undertakings for an environmental perspective in Belize that started in 1996. "Between 1996 and 2006, we realized that we needed to modernize, update, actualize the procedure, the laws, based on science, technology and equipment that have been developed," said Alegria. He mentioned that an improvement on the environmental screening process was done in 2006, however he indicated that another amendment might be needed 2017.
"We started an initiative last year to look at the entire Department of Environment and try to bring it to international levels," Alegria continued. "Not only in the environmental clearance process, but in many other roles and responsibilities the Department has."
The next step will require the possible amendment to the legislation for the project's better management and both the DOE and Martin's firm are optimistic. The Environmental Clearance Process is precautionary in its approach to environmental projects and it has been design to identify and prevent potential problems before they occur.
Follow The San Pedro Sun News on Twitter, become a fan on Facebook. Stay updated via RSS