'Reef Angels' aim to clean the seas
Thursday, January 12th, 2017
A new environmental movement on Ambergris Caye dubbed 'Reef Angels,' and headed by island resident Martin John Leslie (MJ) has been busy cleaning the sea around the island. Recently the group swept about one-eighth of a mile heading south on the east coast of San Pedro Town, filling three kayaks and a canoe with empty bottles and other discarded items that were retrieved from the bottom of the sea.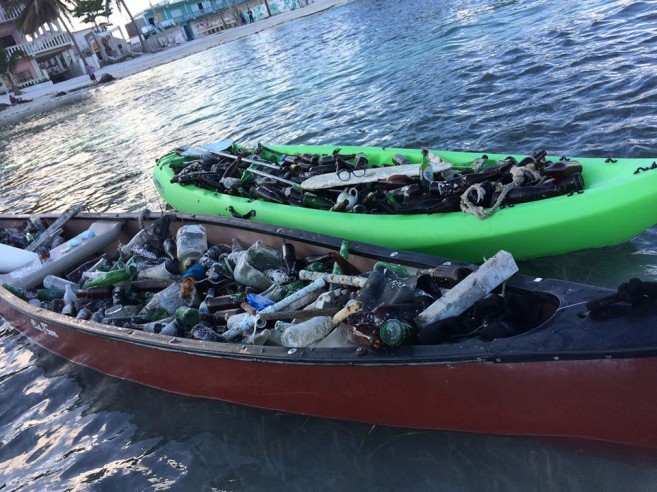 MJ is well known for his involvement in different activities, such as sports and particularly kite surfing. Now he is on a new adventure with a group of friends who believe that the sea must be taken care of. "We are blessed with the opportunity to enjoy everything it has to offer," he said. "We should take great care of it."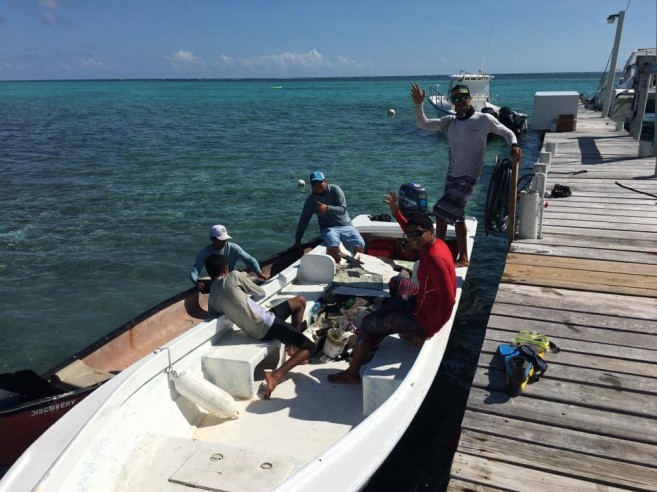 MJ says pollution is a huge problem, and everyone needs to do more to make a positive difference, especially around Ambergris Caye. Quoting Captain Paul Watson of the Sea Shepherd Conservation Society, MJ said, "If the oceans die, we die!" With pollution of our waters ever present, Reef Angels took to the sea to do their part.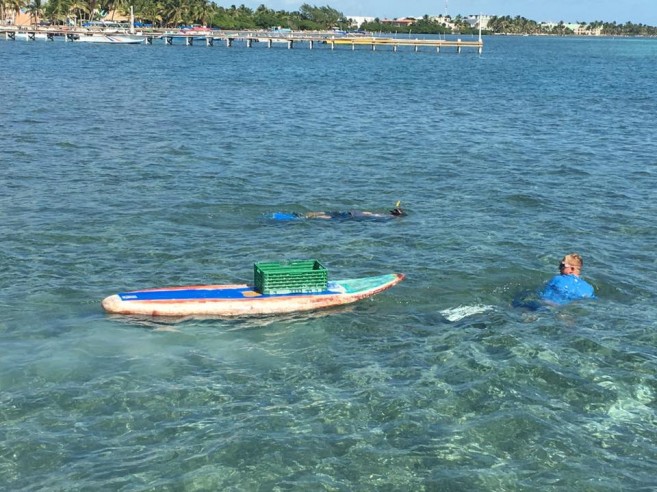 The group found all sorts of different items one never imagined to be at the bottom of the sea. MJ said they found beach towels, shoes, sunglasses, plastic jugs, buckets, fishing lines, flip flops, bicycle tires, anchors, plastic tarps, felt tarp, pipes, and stainless steel boat poles. Reef Angels even found a table cloth, soap, chlorine tablets, religious candles, a large water separation filter (for boats), screwdrivers and broken snorkel gears, as well as glass bottles.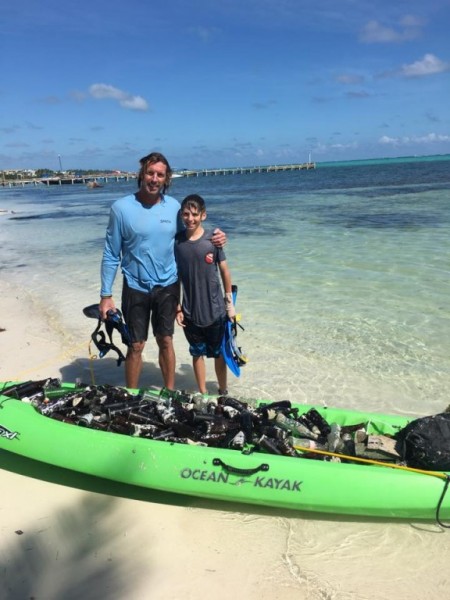 After the clean-up, the Reef Angels separate recyclables and then properly dispose of the remaining debris. The next clean-up is a couple weeks away (date to be announced), and MJ invites interested parties to join them in this environmentally friendly activity. MJ also asks everyone to please cooperate and dispose of their garbage properly. Do not dump trash into the sea, as it can damage the reef and the entire marine ecosystem around the island. "Remember, if the sea dies, we die," he said.
Anyone interested to be part of the, 'Reef Angels' movement can contact MJ on Facebook.
Follow The San Pedro Sun News on Twitter, become a fan on Facebook. Stay updated via RSS