UK champions issues faced by Small Island Developing States in Roundtable
Sunday, October 25th, 2020
The UK, working with co-hosts Belize and Fiji, has brought together Small Island Developing States (SIDS) in a virtual roundtable to broker better access to finance and identify solutions for a resilient recovery from coronavirus. Small island states are on the frontline of climate change and are already bearing the brunt of its impacts. They have a high vulnerability to natural disasters, and will suffer as sea levels rise and fragile ecosystems and biodiversity come under threat. They also face significant challenges for employment, government revenues, and export income, most acutely from tourism and remittances which are highly vulnerable to economic shocks and climate change. The coronavirus pandemic has exacerbated these issues, putting more pressure on small island's finances and diverting resources from ongoing work to protect against natural disasters and climate change. The conference aimed to find practical recommendations for improving access to concessional finance to support continued progress towards achieving the Sustainable Development Goals.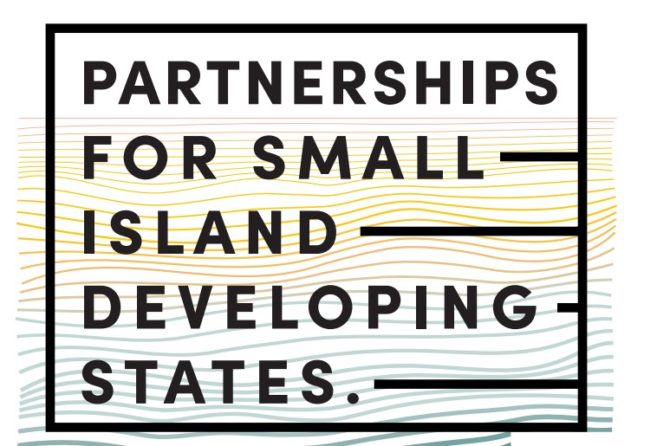 In her opening speech, Baroness Sugg, UK Minister for the Caribbean said: "The UK is committed to supporting Small Island Developing States now and in the future. We recognise the twin impact of climate change and Covid-19 and we co-hosted the meeting today so we can drive real progress to secure vital access to finance."
In her welcome remarks as Co-chair, Yvonne Hyde, Chief Executive Officer, Ministry of Economic Development and Petroleum for the Government of Belize said: "As COVID-19 continues to unfold and the Great Lockdown remains
largely in effect, our countries are forced to sacrifice growth in order to protect our people and to remain on the defence against the inevitable climate change impacts. The financial commitments and policies being elaborated to stimulate economic recovery will shape the predominant development models and financing landscape well into the next decade. If those models forsake the SDGs and climate goals, and if financing is not made available at the scale and on terms fitting of the SIDS circumstances, then the trade-offs for Small Island Developing States will be insurmountable. Today, we are at a SIDS Moment and the two tasks at hand are indeed massive: to tailor a response for SIDS to the pandemic and to clear a path so that finally our countries will be able to march assuredly toward the future we have a right to."
Senator Hon. Carla Barnett, Minister of State, in her presentation on Finance Landscape Post COVID19 – Challenges and Opportunities in Access stated: "Small Island Developing States are spiralling toward debt distress. Economies are becoming the collateral damage of COVID-19 as the global system falters on business as usual. SIDS need solutions that can afford them the fiscal space to cover immediate needs, solutions that can help them sustainably manage their growing debt, and longterm solutions that don't allow every crisis to become an overwhelming catastrophic event."
Speaking at the closing of the conference, Lord Goldsmith, UK Minister for the Pacific and International Environment, said: "These discussions have highlighted how the pandemic has added to the challenges faced by Small Island Developing States. As COP26 Presidents, the UK is committed to working closely with SIDS to ensure their voices are heard, and that their needs are met." The UK is working to support Belize and other small island states in their recovery from the pandemic. This includes highlighting around the world the challenges SIDS face and amplifying how despite the problems SIDS, including Belize, are working to try and build sustainable economies for the future, making sure recoveries create greener and more resilient economies and societies to prepare for the impacts of climate change and reduce vulnerability.
Follow The San Pedro Sun News on Twitter, become a fan on Facebook. Stay updated via RSS