Queen's Land on Ambergris Caye – what the law says
Thursday, December 3rd, 2020
In Belize, there is a law regarding the usage of beaches or land along the coasts. This type of property, known as Queen's Land, is 66 feet of land at the shore of any water body and cannot be purchased. It is considered public land, even in the case where it is adjacent to private property.

The topic of Queen's Land has been a controversial one with landowners, who believe they can restrict access to the public. In past interviews, personnel at the Ministry of Natural Resources (MNR) in charge of this law explained that all land up to 66 feet from the high-water level is considered National Land or Queen's Land. According to them, once it falls near someone's property, the usage must be nonexclusive, no type of structures can be erected, and such areas are to be kept accessible to the public. Additionally, the Physical Planning Department in the said Ministry has indicated that an inspection is conducted to assess the situation and find a suitable solution whenever there is a violation.
Problems accessing Public Land in San Pedro Town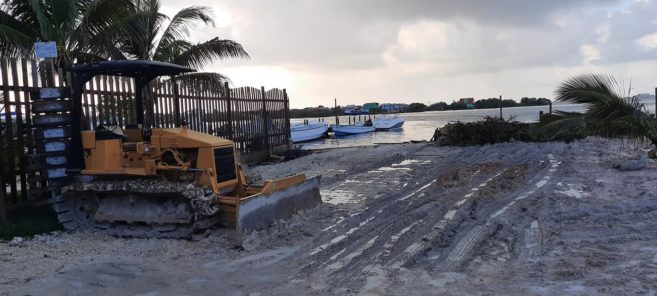 In San Pedro Town, the restriction to access Queen's Land has had its share of controversies, especially when landowners believe they have exclusivity. The most recent case speaks about a piece of public land that has apparently been sold. For many years, the property in question was used by local fishermen, tour guides, and anyone needing access to it. According to testimonials by those affected, attempts were made to lease it, not for business or private use, but to maintain it and even use it as a refuge for boats during inclement weather. Such requests were refused, explaining that 'Queen's Land' is not for sale or lease.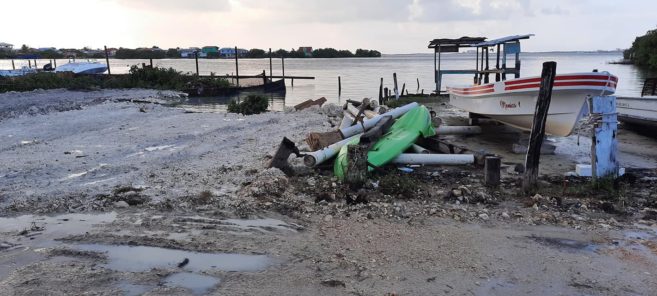 About a month ago, however, the property was declared as purchased, and whatever assets/items people were on the said property were ordered to be removed, to everyone's surprise. The property, 'Queen's Land,' was reportedly acquired by a real estate agent, and the buyer is allegedly working on the land for private use. Those affected now must find another place to work and secure their means of labour- boats, among other belongings. 
The affected islanders said they wish for a viable solution, and they ask the relevant authorities to look into this urgent matter. The Lands Department and the MNR were contacted to explain what someone can and cannot do regarding public property and the current situation with the public land sale. The calls have yet to be answered.
It is unknown when the apparent sale took place, but it is believed that it was done under the watch of the previous administration. 
We will continue following this story.
Follow The San Pedro Sun News on Twitter, become a fan on Facebook. Stay updated via RSS