Gary Grief re-elected as San Pedro Deputy Mayor
Friday, April 8th, 2016
Councillor Gary Grief has been re-elected to the position of Deputy Mayor for the second year since taking up office. Annually, at the beginning of the fiscal year, a new Deputy Mayor is usually elected by the San Pedro Town Council (SPTC) members. The election process was held on Wednesday, March 30th, where the majority of the SPTC voted for Grief to continue as the Deputy Mayor.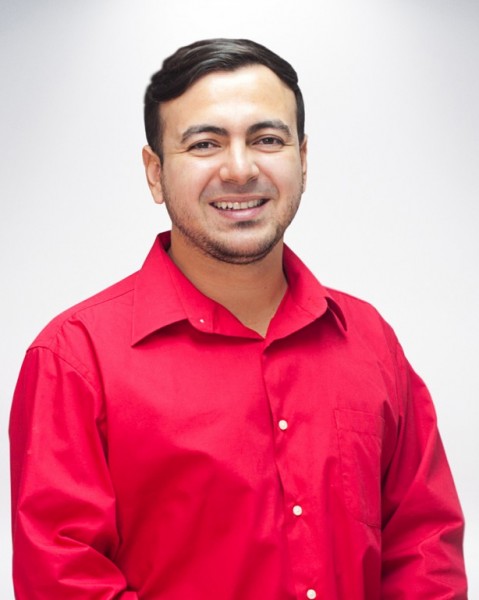 "At first it was overwhelming. Coming off the election, I tried to do too much and over exerted myself. But once I got my rhythm, I started to venture out and be creative with my portfolios. I learned tremendously in my first year as Deputy. Heading into the second year with the title, I believe I can improve my work. Given my experience and everything I have learned I think I will do a better job for the island," said Grief to The San Pedro Sun. He has sat in the council since the March 4, 2015 municipal election; along with Councillors Hector "Tito" Alamilla, Ruben "Rux" Gonzalez, Gabriel "Gaby" Nuñez, Flora Ancona, and Severo "Severito" Guerrero, under the leadership of Mayor Daniel Guerro.
"Forming a San Pedro tourism committee to do what the Belize Tourism Board does for the country, but specifically for the island is one of my main priorities as Deputy this coming year. I also want to learn how central and local government can work towards the improvement of the island. We want to ban plastic bags and Styrofoam containers and make San Pedro more eco-friendly. These are the two major things we want to tackle and we are confident that these ideas will help improve the tourism product offered in San Pedro Town," he explained. Grief holds responsibility over the portfolios of Tourism, Environment, Public Relations, Waste Management and Sanitation and Non-Governmental Organizations. "Finally, I want to thank everyone for their support from the elected councillors to my family, my girlfriend and friends. And I continue to ask persons to voice their complaints and concerns, for without their input we would not be able to make this island a better place."
The SPTC would like to congratulate Deputy Mayor Gary Greif on a job well done and may he continue working hard for our community.
Follow The San Pedro Sun News on Twitter, become a fan on Facebook. Stay updated via RSS