Belize Participates in Americas Competitiveness Exchange (ACE) in Seattle, Washington
Sunday, May 21st, 2023
Dr. Leroy Almendarez, Executive Director of BELTRAIDE is among 60 senior-level government, business, policy and economic decision-makers from 20 countries across the Americas who attended the Americas Competitiveness Exchange (ACE). The exchange was held from May 14 – May 19, 2023, grants participants a first-hand look at the greater Seattle, Washington region's economic, innovation and entrepreneurship ecosystem.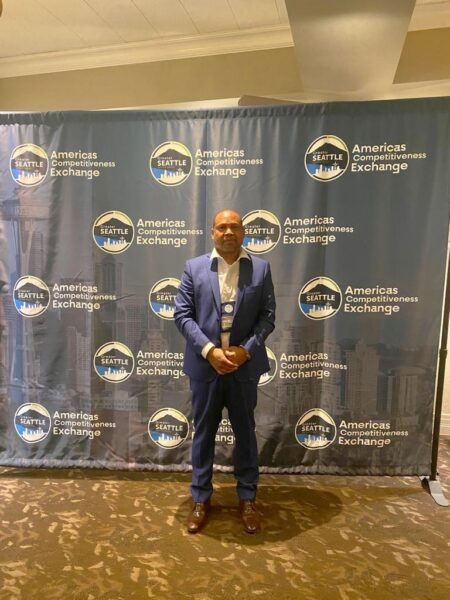 Puget Sound Regional Council (PSRC) is hosting ACE Greater Seattle in partnership with the Washington State Department of Commerce. The program was developed in collaboration with Greater Seattle Partners (GSP), under the guidance of the Organization of American States (OAS), United States Economic Development Administration (EDA), International Trade Administration and Department of State. The delegates will meet with leaders from established and emerging economic sectors to explore the region's dynamic and inventive sectors including information technology, aerospace, space, maritime, higher education, life sciences and global health.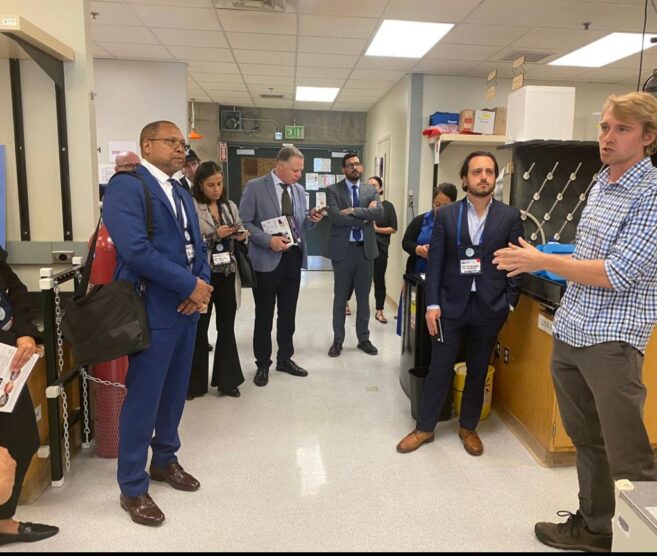 Additionally:
• Microsoft will invite the group to their Redmond campus to discuss AI and Cloud platform technology.
• Chateau Ste. Michelle and Woodinville Wine Country will host a reception for the delegation and highlight Washington's thriving viniculture industry.
• University of Washington Seattle and Tacoma will showcase technology innovation education opportunities and efforts to accelerate adoption of clean energy technology.
• Boeing will host the group for a tour of their Everett factory facility followed by a discussion of the public-private partnership that has led to commercial aviation success at Snohomish County
Paine Field Airport.
• The Suquamish Tribe will share about tribal revitalization efforts at the House of Awakened Culture Community Center.
• The Port of Tacoma will host a boat tour of the waterfront focused on supply chain and logistics and the Port of Seattle will facilitate a discussion on aviation sustainability technology.
• Amazon will facilitate a discussion about Amazon Web Services and innovation in the Americas and will invite the delegation to the Amazon Spheres for a closing ceremony to solidify collaboration fostered throughout the week.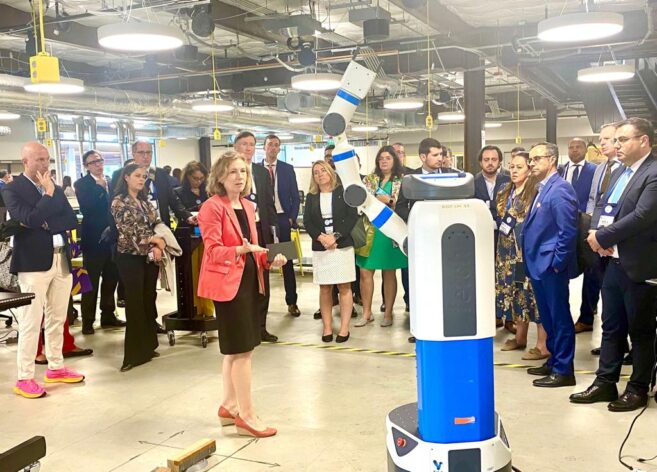 Dr. Almendarez stated that ACE gives Belize an opportunity to "explore partnerships that can derive mutually beneficial outcomes; to discuss, learn, adopt and customize, where necessary methodologies and programs that can lead to economic development."
Follow The San Pedro Sun News on Twitter, become a fan on Facebook. Stay updated via RSS