The Blue Bond and Finance Permanence Unit awards Forest Department with Equipment for Monitoring and Reporting of Mangrove Cover and ongoing Restoration Activities
Saturday, August 19th, 2023
For Immediate Release:
On 15th August 2023, the Forest Department received seven DELLXPS laptops from the Blue Bond Finance and Permanence Unit valued at BZ$51,878.00 to improve the monitoring and reporting of mangrove cover and ongoing restoration activities while supporting the compliance of newly designated mangrove reserves and regulations. The laptops will be used to conduct the land use and land use change assessments and data analysis of the forest inventory data.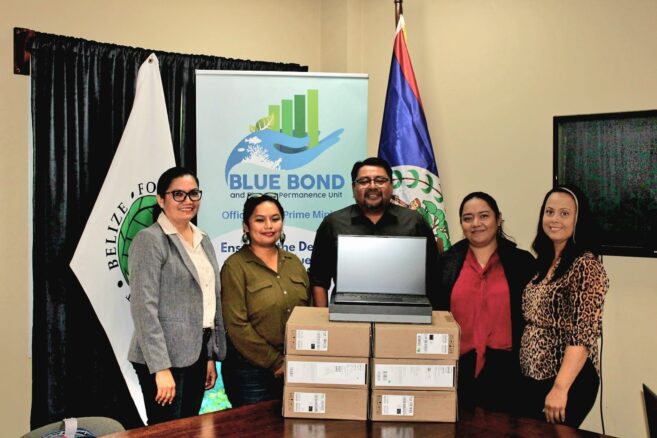 The equipment received is a part of a larger BZ$11.7-million-project titled "Establishing the enabling environment for the development of a Marine Spatial Plan through strengthened governance, improved management, and enhanced monitoring of Belize's coastal and marine resources." The project is being funded through the Belize Fund for a Sustainable Future utilizing the Government Strategic Allocation facility earmarked for the government and its agencies to support the achievement of the conservation milestones and commitments included in the Conservation Funding Agreement under the Blue Bond.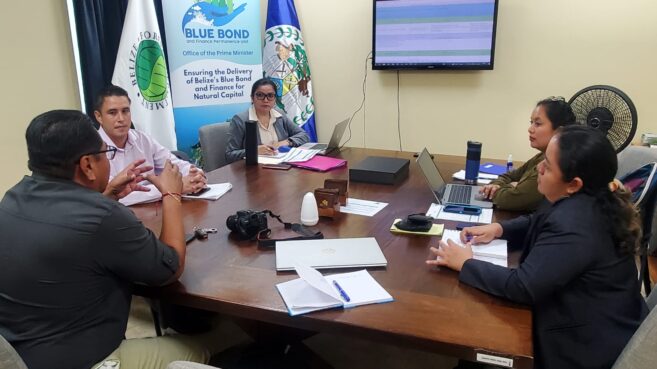 The Government of Belize continues to work alongside its on-the-ground partners to support the conservation and sustainable development of its marine resources through the Blue Bond Agreement.
Follow The San Pedro Sun News on Twitter, become a fan on Facebook. Stay updated via RSS