School Cooks receive food safety and handling training
Tuesday, December 30th, 2014
School cooks from San Pedro and Caye Caulker participated in a two day workshop on food safety and handling. The workshop was a collaboration between the Ministry of Health and the Ministry of Education with funding from United Nations Children's Fund (UNICEF) to improve the quality of food being offered to school children. The workshop took place on Tuesday, December 16th and Wednesday, December 17th at the Sun Breeze Hotel Conference room and saw the participation of more than 90% of food handlers from schools in both cayes.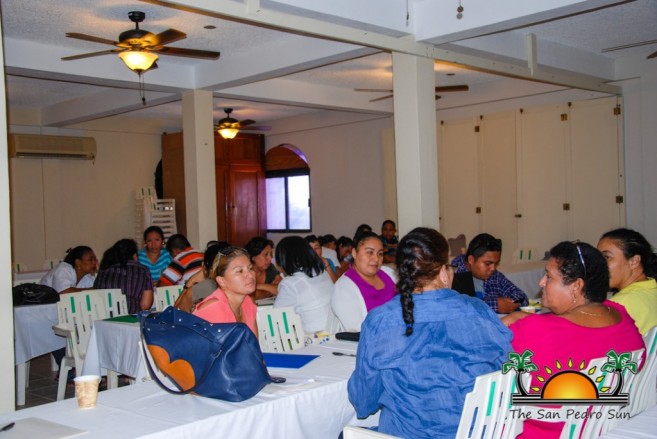 On the first day of the workshop, participants learned basic concepts on foodborne illnesses, nutrition and meal planning for children, food safety regulations, personal hygiene, cleaning and sanitation, and potable water. Health Inspector Javier Alpuche stated that one of the leading causes of foodborne illnesses in schools is children not washing their hands before and after consuming food. He also stated that school food handlers should beware of cross contamination as this can result in a number of students getting sick. Nutritionist Robyn Daly explained the importance of school children having a balanced meal with little or no junk food. Daly stated that school food handlers should substitute chips, biscuits and candies with healthier options such as fruits, cereals and yoghurt.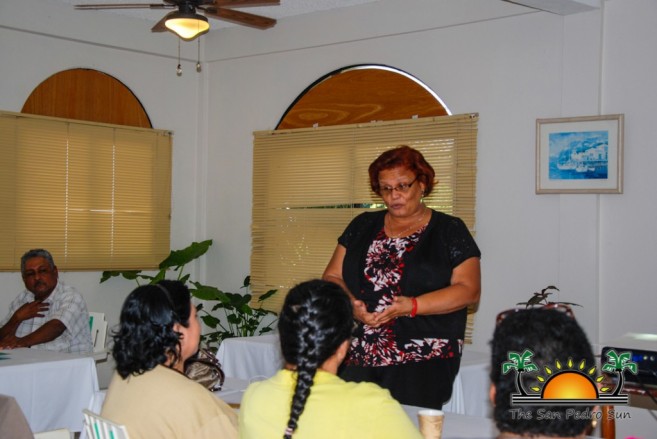 On the second day, San Pedro Health Officer, Lisa Tillet explained the regulations that need to be met by school food handlers in order to operate. Participants learned the proper guidelines for sourcing food and supplies, microbiology and thermal food processing, as well as tips on food safety hazards and pest control. By the end of the workshop, the participants were equipped with all necessary knowledge needed to run a safe and healthy kitchen. A final exam was given, where participants were tested on everything they had learnt from the past two days.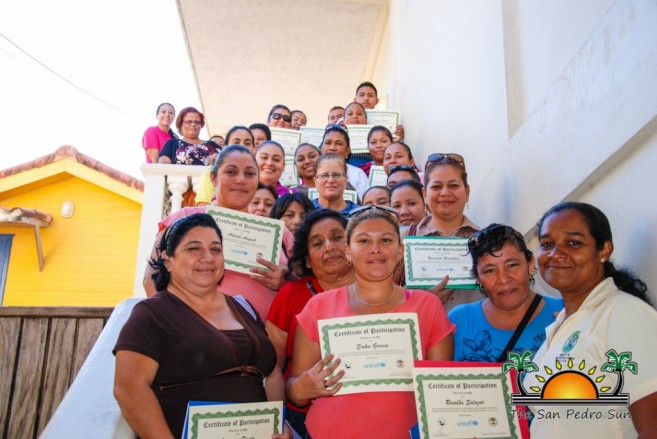 According to Carol Babb, Deputy Chief Education Officer, the training is an initiative to ensure that all persons handling children's food are well prepared. "The training is for school cooks to ensure that they have healthy standards and that the meals and snacks they prepare are wholesome. We need to ensure that our children have the energy to keep up with a hectic school day," said Bob. She explained that this is the first workshop of its kind and was offered in the cayes because the schools are more receptive to living a healthier lifestyle. "This is the first workshop and it we are hoping be able to have it across the country. This is a very important initiative because we need to ensure that our children are eating healthy and that the cooks are practicing safe cooking standards. The participants will benefit from this workshop both in their work place and at home. They will be made aware of the techniques and processes required to cook a healthy and appetizing while ensuring that there are no risks to the persons' health," said Bob.
In the past year, the Ministry of Health recorded an increase in gastroenteritis (stomach flu) in San Pedro in children between the ages of one to nine. "We want our children to eat healthy so that they don't get sick often. Children that are sick cannot focus in school and as a result, fall behind on school work. This is only the start of the project, as we want to continue with nutrition and start giving cooks the necessary information to follow a more nutritiously balanced menu. We need to ensure that children are eating properly, their health is everyone's business, and only by working together can we have healthy and happy children," said Central Regional Health Manager, Melinda Guerra.
At the end of the workshop, all participants were presented with a certificate of participation.
Follow The San Pedro Sun News on Twitter, become a fan on Facebook. Stay updated via RSS