Veterinary Surgeons Board renew DVM Laurie Droke's License
Saturday, July 11th, 2015
In a meeting held on Wednesday, July 1st, the Belize Veterinary Association (BVA), Veterinary Surgeons Board (VSB) and Belize Agricultural Health Authority (BAHA) agreed to renew Doctor of Veterinary Medicine (DVM) and co-owner of the San Pedro Animal Hospital (SPAH), Laurie Droke's license. After receiving complaints about the establishment, the VSB was contemplating not renewing Droke's license for 2015, which is needed to operate veterinary clinic legally.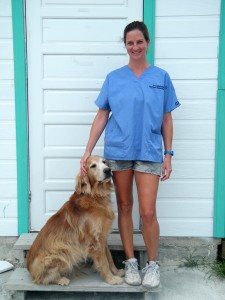 According to Doctor Miguel DePaz- Chief Veterinarian Officer, Director of Animal Health at BAHA and Chairman of the Veterinary Surgeons Board, while they will be renewing Droke's license, SPAH will still be closely monitored for inconsistencies. "Like I had said earlier in the year, the board considered not renewing Droke's license therefore the SPAH would not be able to operate. The main reason for this is because we had received reports that Droke was not always present at the clinic and other unlicensed veterinarians were the ones running SPHA. This is against the law. Under section 24.(1) of the Veterinary Surgeons Act (Chapter 326 of the Laws of Belize Revised Edition 2000) 'No person shall engage in the practice of veterinary surgery or hold himself out as engaging in the practice of veterinary surgery unless that person is registered under this Act'," said DePaz.
DePaz indicated that the decision to renew Droke's license was due to the need for a veterinary clinic on the island. "We understand that there is a need for a full time veterinarian in San Pedro. But at the same time the laws must be upheld. We hope that with the decision we have made, SPAH rectifies its operation and conducts all activities within the laws of Belize," said DePaz.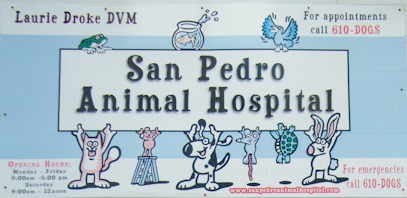 The San Pedro Animal Hospital is the only private veterinary clinic on the island since 2009 and provides a full range of 24 hour medical services.
In mid-July, The VSB will release a list of all registered veterinary surgeons (veterinarians), veterinary specialists and animal health technicians licensed to practice in Belize. Any person operating that is not on the list is doing so illegally and is liable for criminal charges under the Veterinary Surgeons Act.
Follow The San Pedro Sun News on Twitter, become a fan on Facebook. Stay updated via RSS