New Dialysis Center brings convenience, lower cost to Kidney patients in Belize
Tuesday, October 20th, 2015
"DIALISIS de BELICE" announces the opening of their new dialysis facility on the Belize-Corozal Road in Orange Walk Town on Wednesday, October 21 st , at 10:00 a.m. Their new, state-of-the-art dialysis unit provides convenient and affordable in-center hemodialysis options closer to home for patients nationwide. The Facility is now accepting new patients and can accommodate 75 in total for in-center hemodialysis.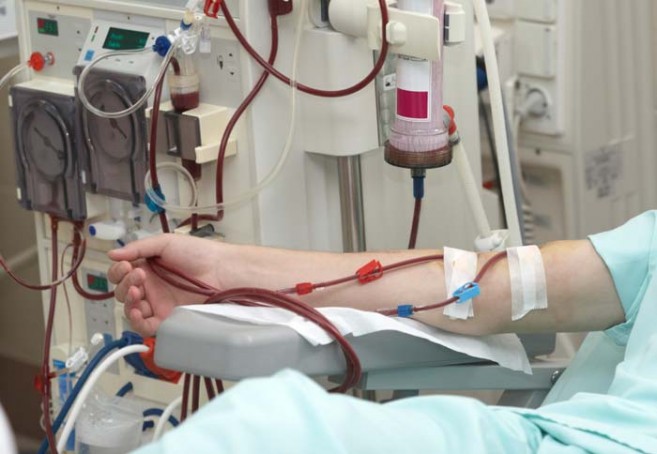 Carlos Perrera, Managing Partner, commented, "We are excited to be able to offer the very best in dialysis care to our patients. We want to provide an affordable service to fellow Belizeans and increase life expectancy. The Facility exemplifies our goal to be the best of the best for people with kidney disease, helping them to live healthier lives, where quality of life is at the highest possible level. We want to help those in need of the service as there is a great demand, and our ability to combine such care with preventative services and education is taking dialysis services to greater heights."
The state-of-the-art facility is modern and cheerful. The entire facility, including all treatment areas and the waiting room, is very spacious, allowing for extra privacy. The center has Wi-Fi connectivity and flat screen televisions to help patients feel more comfortable, as well as to enable them to participate in life more fully while on dialysis. Most importantly, the Center is staffed with compassionate and dedicated world-class healthcare professionals, including nurses, administrators and technicians.
Dialisis de Belice is a Belizean-owned company, working in partnership with Dialisis de Honduras, a dialysis service provider in operation since 1999, with nine (9) facilities in operation throughout Honduras.
Follow The San Pedro Sun News on Twitter, become a fan on Facebook. Stay updated via RSS