Ministry of Health issues safety advisories in increased temperatures
Saturday, May 6th, 2017
As temperatures continue to rise in Belize, the Ministry of Health (MOH) has issued a public advisory on heat exhaustion and drowning prevention. To avoid the detrimental effects of heat waves, the MOH asks the public to limit their exposure during the hottest time of the day–10AM to 3PM.
The MOH states that the number one tip to keep cool is to always keep hydrated. It should be noted that caffeinated drinks and alcohol are not a substitute for water, as they contribute to further dehydration. If you must go out when it is hot, make sure you apply sunscreen, wear a sun hat, and stay in the shade when possible.
The MOH also advises to keep an eye on people who are ill, elderly or very young. As heat elevates, the body fails to control its internal temperature, resulting in heat-related illness like heat cramps, heat exhaustion, heat rash, or heat stroke.
During sunny days, children are to drink water during the day and limit outdoor activity in the direct sunlight. Adults are advised to limit alcohol consumption during outdoor activities and increase water intake during physical activity.

Preventing drowning accidents
MOH's second advisory touched on the risk of drowning. As recreational water activities increase during the heat, the MOH shared a few safety tips to prevent drowning accidents.
The MOH advises those who go to the beach to learn how to swim. If you know how to swim, it is recommended that you do not swim alone. Always swim within arm's length of someone who can swim, and it is a plus if they know how to conduct Cardiopulmonary resuscitation (CPR). A person can also prevent themselves from drowning by wearing life jackets or a floating device when swimming.
The MOH additionally states that the swimmer should be familiar with the type of water body, and to know their limit, as heat exhaustion after swimming can lead to drowning. Children are vulnerable to drowning, so it is also advised to keep close supervision of children while they are in the water. Lastly, the MOH advises for people to avoid drinking alcohol before or during swimming, boating, or water skiing.
Saga advises public to keep pets "cool"
The Saga Humane Society is also advocating to keep pets cool. Veterinarian Orlando Baptist told The San Pedro Sun that domestic animals are vulnerable to heat, and can suffer heat-related conditions like humans. Thus, it is advised to avoid pet overexposure to the heat.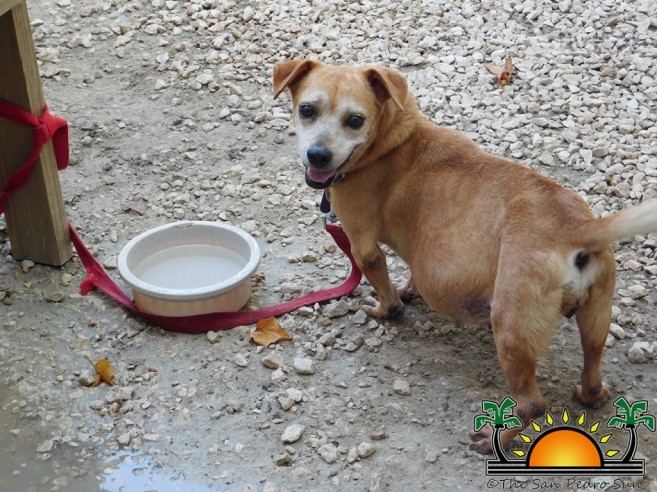 Every year, hundreds of pets die because of the heat. Unfortunately, Baptist stated that he recently had a case on Monday, May 1st, whereby a blue Pitbull died of heat stroke. "The Pitbull was around 107 to 108 degree Fahrenheit, and we did everything we could to cool him down, but he did not make it. Whenever a dog/cat reaches a temperature of 106 degree Fahrenheit, it is like they are cooking inside, and their organs begin to fail. So it is very important to keep your pets cool," said Baptist.
Dr. Suzanne Stack explained that these deaths could be avoided in the future by simply making sure your pet is well-hydrated and kept in the shade. She recommends for pet owners to place clean water in a container/bucket that cannot be knocked down; pets should be in the shade during extreme temperatures; and to walk your pets early in the morning and or in the evening when the sun has cooled down.
In addition, Brachycephalic (flat faced) pets, such as bulldogs, boxers, pugs, Boston terriers are especially sensitive to the heat. Therefore, they should never be outside in the heat for an extended period of time.
The most common indicators of a heat stroke in pets are: excessive panting, thick and sticky saliva, vomiting or diarrhea, weakness, and fainting. If you suspect your pet is having a heat stroke, you should remove your pet from the heat as soon as possible, wet your pet thoroughly with cool water, and visit Saga for a checkup.
In case of a pet emergency, you can call Saga at 226-3266, or visit their website at www.sagahumanesociety.org. The clinic and shelter are open to the public Tuesday through Friday, 9AM to 5PM and on Saturdays from 9AM to 12PM. Emergency care is available 24-hours, seven days a week at 610-0932.
Follow The San Pedro Sun News on Twitter, become a fan on Facebook. Stay updated via RSS