Assault survivor Carrie Tripodi undergoes surgery; seeks financial support
Wednesday, April 18th, 2018
After she was badly beaten by Russel Casimiro, Carrie Tripodi is seeking financial support to pay her hospital bills. An online crowdfunding site has set a goal of $75,000 USD, to help her with living and medical expenses as she recovers from emergency surgery at the St. Anthony's Hospital in Lakewood, Colorado, U.S.A.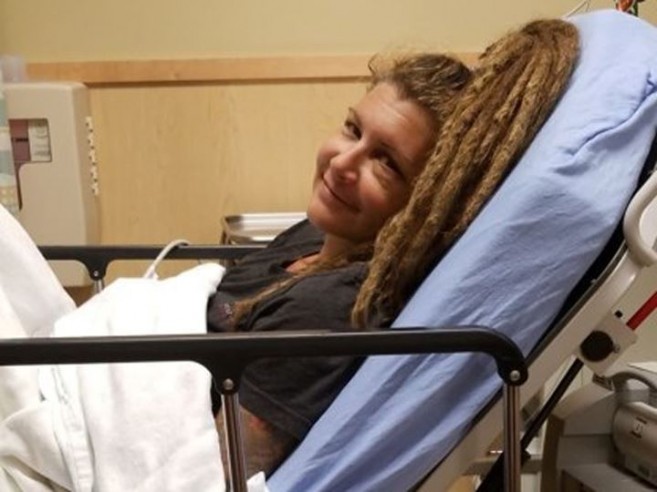 On Wednesday, April 11th after several days of severe headaches and dizziness, Tripodi was sent with a friend to Colorado for further medical assistance. After a computerized tomography (CT) scan at St. Anthony's Hospital it was detected that she had five life-threating fractures. Tripodi did not have insurance or funds, but due to the severity of her injuries, surgery was immediately performed to save her life.
The surgery was successful with four plates installed in her head. The orbital fracture was the most serious, and if untreated, would have caused an array of problems for her, including imminent loss of vision. Another of the fractures was along the nerve that travels down to the side of her mouth. The left side of Tripodi's mouth will have numbness for a long time before natural feeling returns. The surgeon stated that the bone was pushed in deep and is more consistent with being hit with an object rather than by a fist.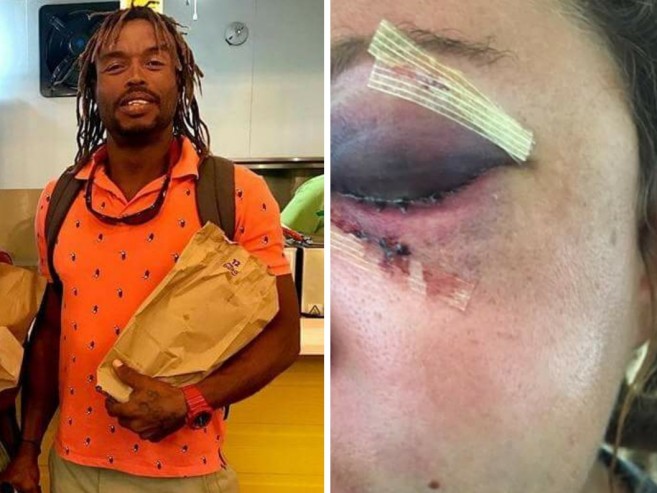 According to friends of Tripodi, they have appealed to the Director of Public Prosecutions to appeal sentencing and indict Casimiro with burglary. They will also be requesting a grievous harm charge and will continue pursuing this case until Casimiro's properly charged for his horrific crimes.
According to the police report, around 12: 15AM on Monday, April 2nd, Tripodi was getting ready to go to bed when she heard a knock on her door, followed by Casimiro's demanding her to open the door. She refused to do so, and as a result, Casimiro scaled up the side of the house onto the balcony and made entry into the house through a door that was unlocked. Apparently, he asked for his phone, and after she handed it to him, he proceeded to punch her in the face several times, causing the injuries to her face. After Casimiro pled guilty to beating his ex-girlfriend, Tripodi, he was only charged with wounding, placed on probation and fined $1,000 dollars, to be paid by the end of May.
For more information on how you can donate, you can visit www.youcaring.com/carrietripodi-1166056
Follow The San Pedro Sun News on Twitter, become a fan on Facebook. Stay updated via RSS