Caye Caulker Fire Department receives donation of two LifeVacs
Sunday, July 22nd, 2018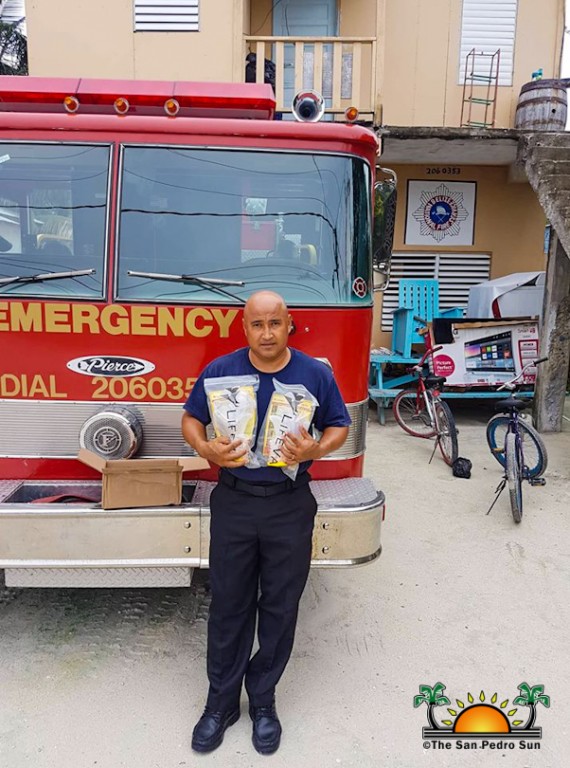 The Caye Caulker Fire Department has received yet another crucial donation to boost their emergency response services on La Isla Cariñosa. They were the recipients of a set of LifeVac units, a non-powered suction rescue device used for resuscitating a victim when their airway is obstructed, courtesy of LifeVac, a medical company out of Springfield Gardens in New York City, New York, United States of America (USA). The LifeVacs are expected to further prepare the Caye Caulker Firefighters and enhance their ability to save lives.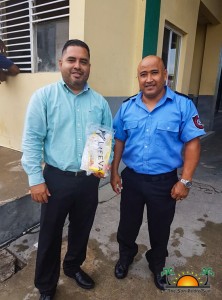 Miguel Matus, head of the Fire Department in Caye Caulker, has been a vocal advocate for the safety of the island, its residents and visitors. He has been sourcing supplies in order to better respond to emergencies, and after contacting the folks at LifeVac he was met with an overwhelmingly positive response. The initial request was for one device, but he was offered two units instead. The two LifeVacs arrived in Belize on July 5th via Federal Express. Upon receiving the devices, Matus gave one of the LifeVacs to the Belize Emergency Response Team (BERT) on the mainland, a non-governmental organization that is frequently used for medical emergencies.
Following the arrival of the two units, Matus was contacted by LifeVac, who offered an additional five life-saving devices. These are expected to arrive in Caye Caulker in a few weeks, and plans are to distribute some of them at the health center and schools in Caye Caulker. Matus says he is grateful for the donation that will serve the fire department and the people of Caye Caulker. "We are always the first responders to any emergency situation, and with this additional equipment, we will be able to better respond and save lives," he said.
LifeVac is the genius creation of Arthur Lih, Founder and Chief Executive Officer at LifeVac. The San Pedro Sun spoke to Lih via telephone, who shared a bit about the medical product. Lih said he heard of a woman in a hospital weeping following the death of her young son, and later found out that a grape had become lodged in his windpipe. Concerned that such an accident could happen to anyone, including his daughter, he set out to invent an apparatus that could effectively clear an airway and can prevent a person from dying. "It's all about saving lives; I made it my mission. The horrible nature of watching someone dying from choking is devastating, and something had to be done to change that, to give people a chance to survive. That's what I am trying to do, and will continue to do," said Lih. According to him, the product is user-friendly, so anyone can use it. LifeVac also comes with a self-training manual to familiarize the user with the device.
LifeVac is designed to effectively pull an object from an obstructed airway, and it is recommended to be part of every emergency kit. The product is currently being used in Fire and Police Departments, restaurants, elder care facilities and schools in the USA and Europe. For more information on this product, visit their website at www.lifevac.net
Other donations to the island's fire department include a 1,000-gallon tank fire truck facilitated by the kind assistance of James York III from the Beechwold Christian Church in Columbus Ohio. The fire truck was delivered to Caye Caulker in November of 2017. The recent donation prior to LifeVac was an Automated External Defibrillator (AED), also facilitated by York.
The Caye Caulker Fire Department join all Hicaqueños in thanking LifeVac for their generosity, and they look forward to continuing working with them and other organizations in their mission to keep their island and community safe.
Follow The San Pedro Sun News on Twitter, become a fan on Facebook. Stay updated via RSS