Amendment to State of Emergency: Curfew for minors, Bill-paying Fridays and medical staff restrictions
Friday, April 17th, 2020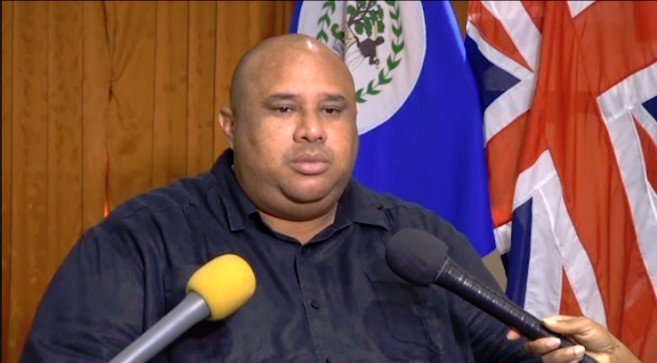 A set of changes regarding the regulations in the current state of emergency are expected to become law today, Friday, April 17th, as previously stated by the Attorney General and Minister of National Security, Honourable Michael Peyrefitte. According to Peyrefitte, who appeared on a live talk online Wednesday, April 15th, one of the new regulations will prohibit children 16 years and younger to be on the streets after 4PM, as of Friday April 17th. The amendment will also see utility companies opening their doors on Fridays for payment of bills, and medical staff are now being ordered to work at one facility only.
Utility companies include Belize Electricity Limited, Belize Water Services Limited, and Belize Telemedia Limited, and they will open 8AM to 4PM on Fridays only. Health practitioners currently working at more than one facility at the same time will now be required to provide their services at one only. It is known that some doctors in public hospitals conduct private practices. The amendment is being made to curtail the risk of exposure in terms of COVID-19.
The biggest change is the curfew for minors 16 years of age and under. The amendment specifies that after 4PM, they should not be on the streets, not even if they are accompanied by their parents. This change to the curfew was welcomed by Commissioner of Police, Chester Williams. He told the media on Thursday, April 16th, that they have been asking for this curfew for some time now. "Since we began this pandemic operation, we have been seen a number of children roaming the streets during the daytime," said Williams. "We wanted to see how we can get better control of the children during the daytime with the view to have them not being on the streets." Williams explained that there could be some exceptions when it comes to emergencies, when parents may not be able to leave a child at home. "You need to go to the hospital, there is nothing wrong to take the child with you, because we do not expect that you would leave them at home alone," said Williams.
These amendments are to remain in place for the remainder of the state of emergency that is expected to be re-visited at the end of the month.
Follow The San Pedro Sun News on Twitter, become a fan on Facebook. Stay updated via RSS