Ministry of Health reviews safety protocols at PGIA following recent repatriation flights
Sunday, July 19th, 2020
Belize has been putting to test their health safety measures at the Philip Goldson International Airport (PGIA) ahead of its official re-opening on August 15th. That was the case on Friday, July 17th, when another repatriation flight via United Airlines touched down at the PGIA with 60 passengers, from whom samples to test for COVID-19 were collected.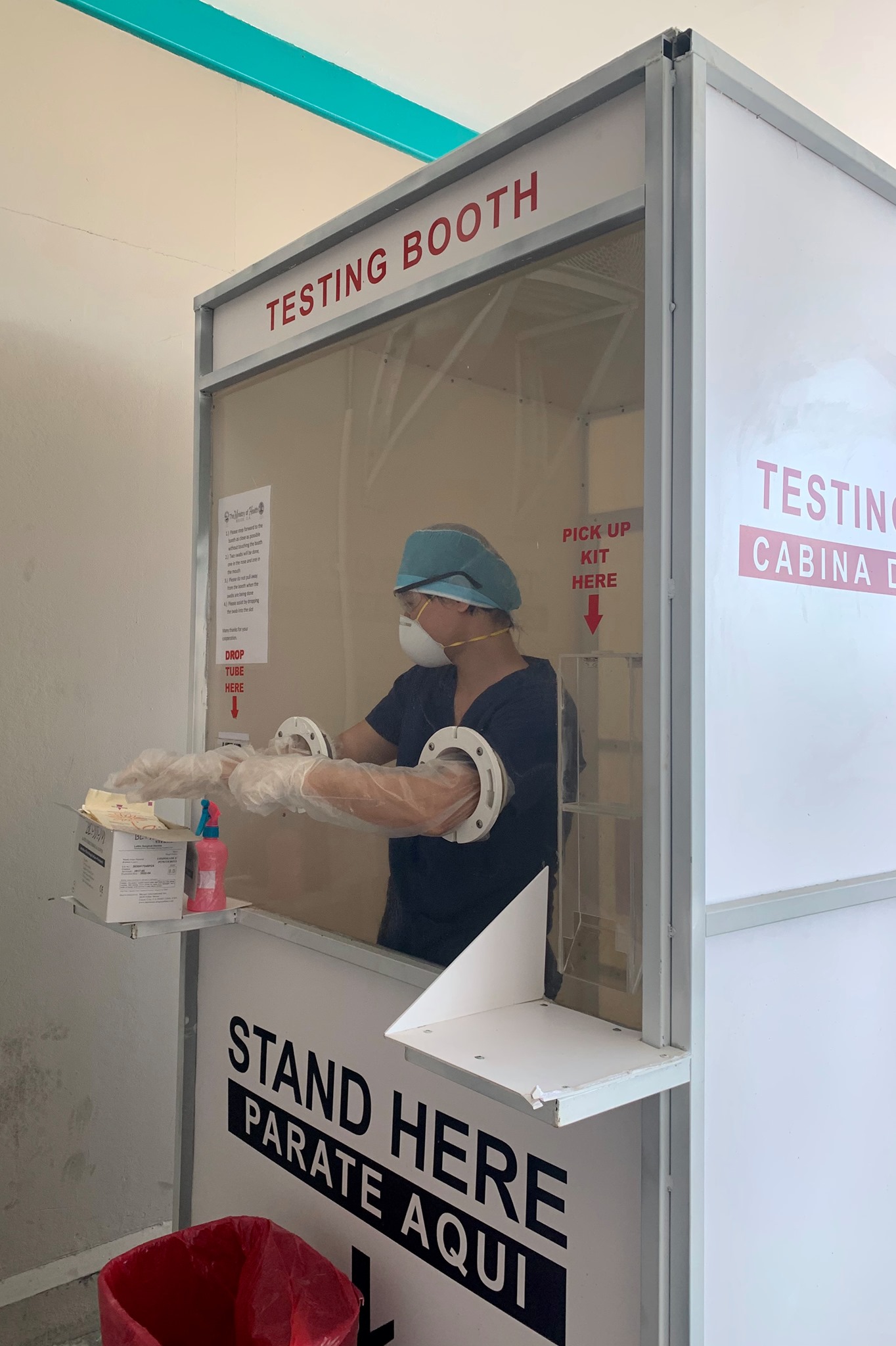 The measures, which include collection of samples from all passengers for eventual transportation to the Central Medical Laboratory to test for COVID-19, were reviewed by personnel of the Ministry of Health (MOH). There were 11 staff members on-site comprised of nurses, medical officers, and public health officers.
Director of Health Services at MOH, Dr. Marvin Manzanero commented on what the safety procedure at the airport is like, explaining the process when taking samples from the passengers. "We do our health component after we complete the swabbing and even sign the quarantine document. Then they go on to do immigration and customs," said Manzanero. The process on Friday was considered swift and smooth.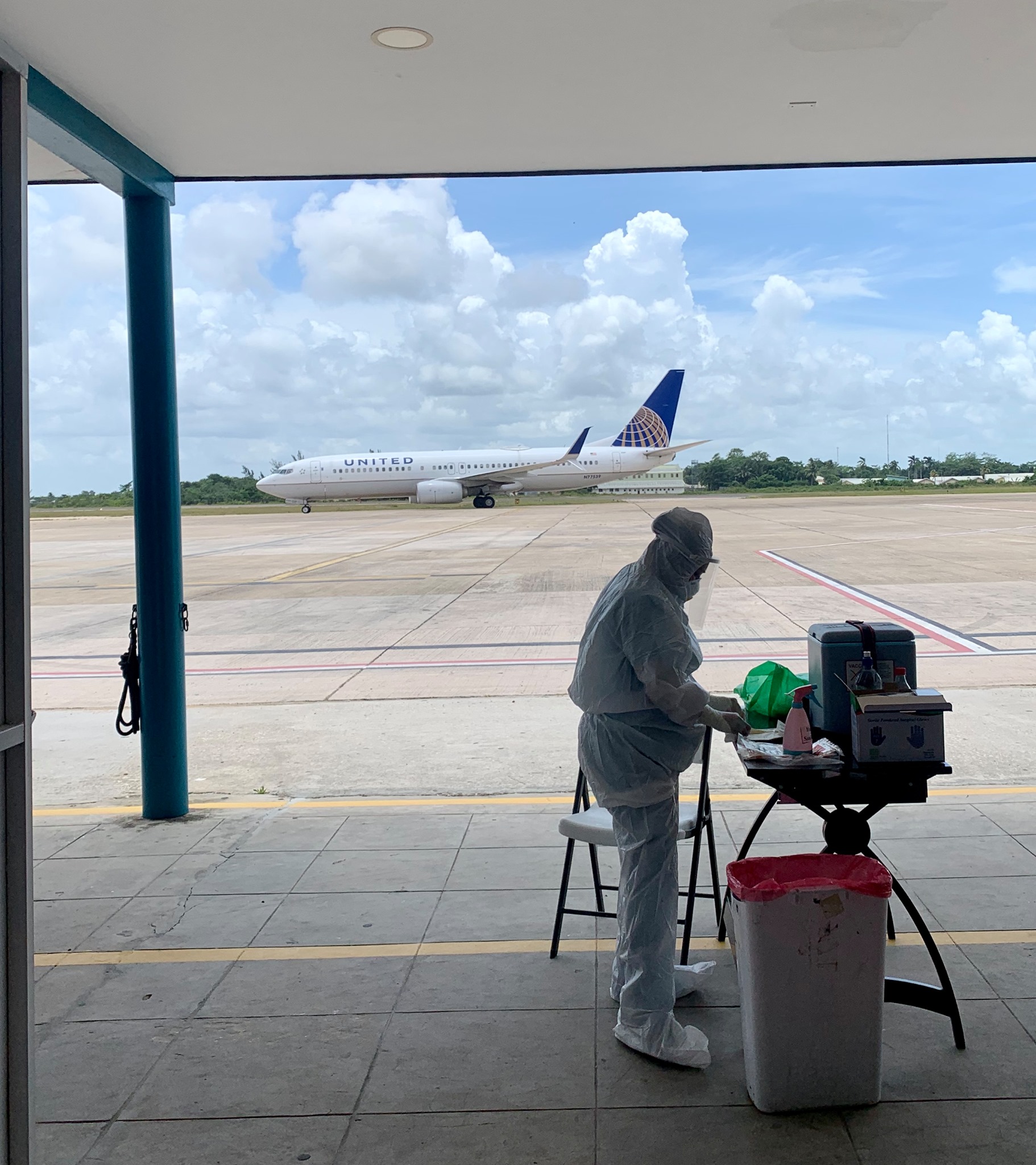 When the airport re-opens next month, rapid testing will be available for those passengers who may need one. This new process will confirm new cases at a faster pace, thus, the proper safety protocols will need to be put in place to safeguard frontline workers at the PGIA.
At press time 2,892 tests have been processed, with 2,834 testing negative for COVID-19. The country has only registered 40 positive cases of which 22 have recovered, and two died. Currently there are 16 active positive cases which have been contained as patients have been quarantined.
Follow The San Pedro Sun News on Twitter, become a fan on Facebook. Stay updated via RSS