Customs says street vendors' Mexican products are properly screened
Wednesday, July 22nd, 2020
Representatives from Customs and Excise on Ambergris Caye have indicated that products brought over from Mexico and sold on the streets – particularly Angel Coral Drive – have undergone safety protocols at the northern border. This information was corroborated by a customs broker at the northern border, indicating that no cargo enters the country unless it is properly sanitized.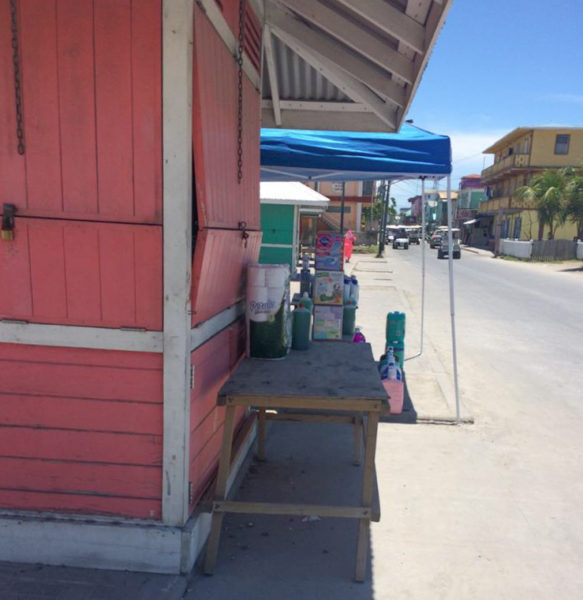 According to customs, when the items are brought in, they are sprayed and kept overnight in an area within the border before they are allowed to enter Belize. Persons obtaining anything from the cargo must pay their respective duties and are provided with a receipt. This is proof that such products are not the result of contraband, which takes place in northern Belize.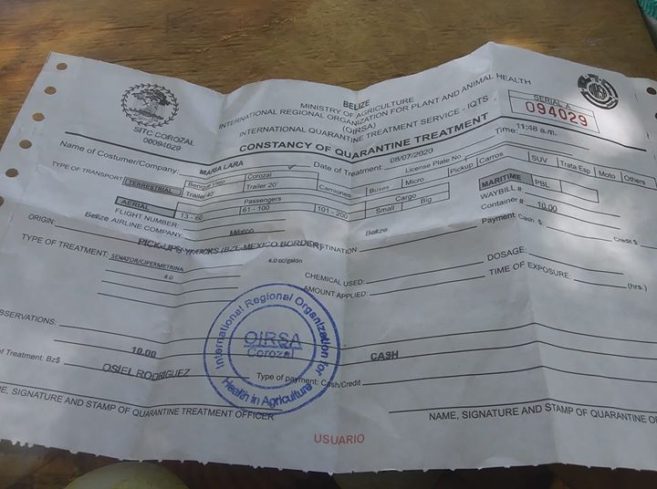 Vendors on Angel Coral Drive are claiming that they only obtain their products after proper screening. These products mainly include toiletries, household cleaners and hygienic items. Vendors assure islanders that their products are not tainted with COVID-19.
Contraband culture in northern Belize
Certain areas in the Orange Walk and Corozal Districts are well-known for illegal crossing into Mexico to obtain contraband goods. When goods are brought into the country like this, obviously they are not screened, putting everyone at risk of disease. The bordering Mexican State of Quintana Roo is seeing an alarming increase in COVID-19 cases, and as such, contraband is being aggressively tackled by security forces to avoid any infected goods from entering the country.
The people who engage in contraband claim they do so because they are poor. They claim that because of the lack of government assistance, the sale of contraband goods is what allows them to survive. They said that if jobs were available, contraband would not exist.
Follow The San Pedro Sun News on Twitter, become a fan on Facebook. Stay updated via RSS