Medicines' aid worth 127,000USD from India to Belize
Wednesday, July 29th, 2020
In an expression of global solidarity, Government of India has taken a decision to reach out with medical aid to countries across the world affected by the global pandemic. The Ministry of External Affairs, Government of India is executing this outreach by providing Covid-related medical aid in the form of Hydroxychloroquine (HCQ) tablets, other essential drugs, testing kits, covid-related protection gear and sharing of expertise through despatching Rapid Response teams and conduct of online-training for frontline healthcare workers.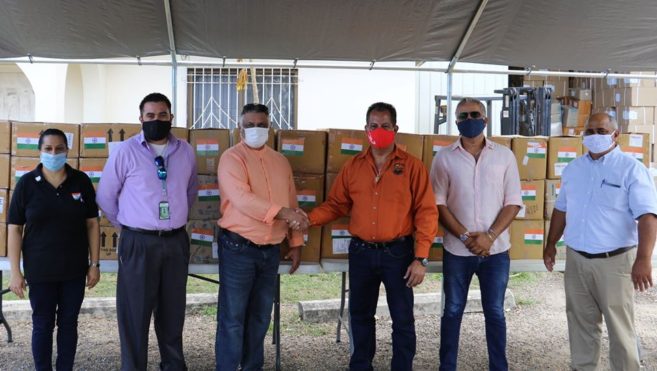 India is providing medical aid to 27 countries in LAC region. These countries are: Belize, Antigua and Barbuda, Bahamas, Barbados, Commonwealth of Dominica, Grenada, Guyana, Haiti, St. Kitts And Nevis, St. Lucia, St. Vincent And The Grenadines, Suriname, Republic Of Trinidad And Tobago, Jamaica, Costa Rica, Dominican Republic, El Salvador, Honduras, Nicaragua, Panama, Guatemala, Ecuador, Bolivia, Cuba, Peru, Venezuela, and Republic of Paraguay. Each country has been gifted a package of Hydroxychloroquine, 14 essential drugs and covid-protective gear. The total value of the medical aid to Latin America and Caribbean region is Rs 160 million (2,139,000 USD).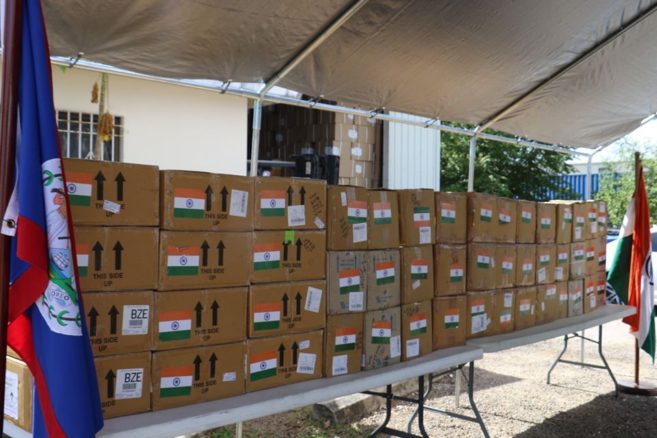 The total value of aid (inclusive of transport and duties) being donated to Belize is around Rs 9.5 million or 127,000 USD. The full list of the medicines and COVID-protective gear is annexed.
India has also provided about Rs 180 million (2.4 million USD) worth of medical aid to countries in its neighborhood countries of India, Rs 30 million (401,000USD) worth of medical aid to small countries in the Indian Ocean region and Rs 300 million (4.01 million USD) worth of medical aid to 25 countries in Africa.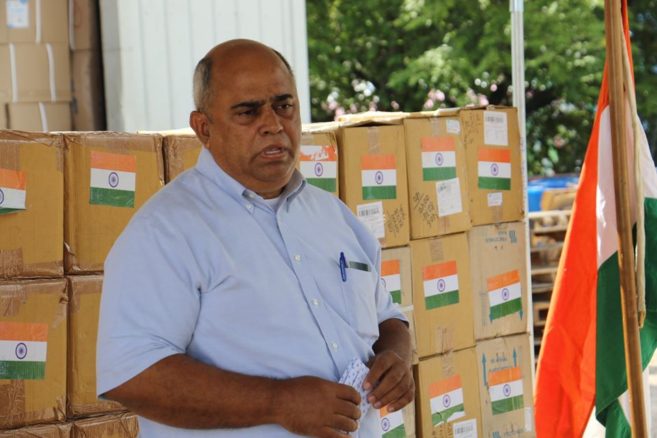 The delivery of this medical aid is being accomplished despite the difficult circumstances of the global lockdown, which has adversely affected the drug supply chains and global delivery logistics. Despite this, the fact that India is able to provide such a package of drugs is a testimony to the resolve of the Government of India and the capacity of the Indian pharmaceutical industry.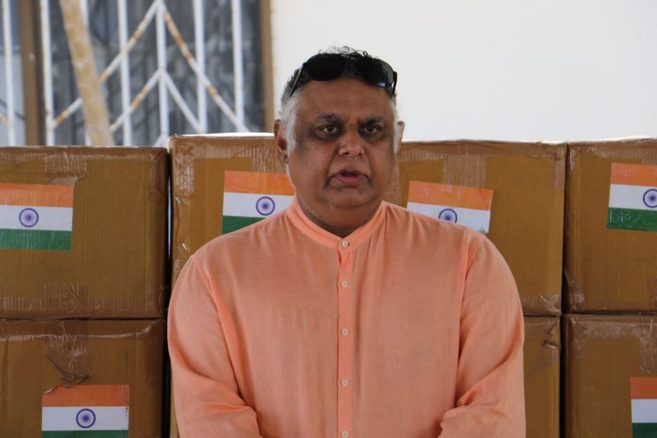 During a small handing over ceremony this morning, the Minister of Health. Hon. Pablo Marin expressed his appreciation for the donation of behalf of the people of Belize. "This donation will definitely help us to be better prepared, we are grateful for all the donations we get and the support we know is always there from the Government and people of India."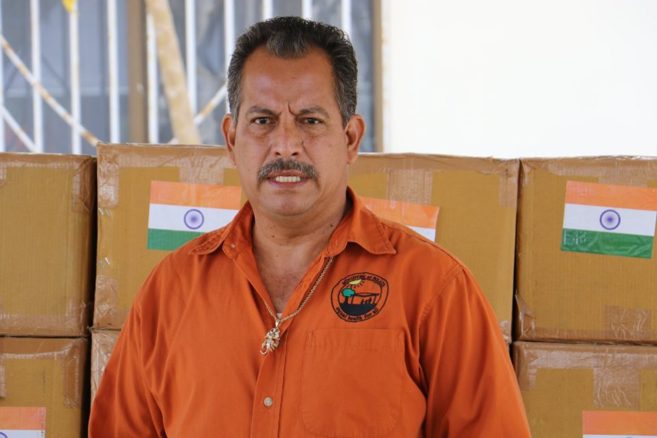 The Indian pharmaceutical sector supplies over 50% of the global demand for various vaccines. This is a testimony to the high quality and affordability of Indian drugs. India is also the largest provider of generic medicines globally, accounting for 20% of the total. 40% of the total demand for generic drugs in the USA and 25% of all medicines for UK are being supplied by India. India contributes the second largest share of pharmaceutical and biotech workforce in the world. India's domestic pharmaceutical market turnover reached US$ 20.03 billion in 2019, up 9.8 per cent y-o-y from US$ 18.12 billion in 2018. Indian drugs are exported to more than 200 countries in the world, with the USA being the key market.
Follow The San Pedro Sun News on Twitter, become a fan on Facebook. Stay updated via RSS