Belizean family pleads with Ministry Of Health regarding untimely death of Luis Romero, Sr.
Saturday, August 15th, 2020
FOR IMMEDIATE RELEASE – BELIZE CITY, August 15, 2020 – The unexpected and untimely passing of proud Belizean, Luis Romero, Sr., has the Romero family and friends devastated and seeking answers. On paper, Luis is listed as "Patient #3" of COVID-19 related deaths in the country of Belize. However, if Luis is going to become a statistic in the country he so loved cherished, it is the hope of the Romero family that his death is the one that incites and influences change.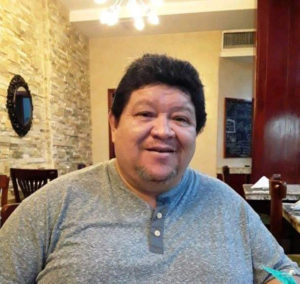 By all accounts, Luis Romero, Sr. was a high-risk individual and the classic example of who we, as a community, should be mindful of as we live through this unprecedented pandemic. The Ministry of Health (MOH) repeatedly and regularly reminds Belizeans to consider their "high-risk" relatives while navigating through the pandemic. The MOH recommends us to call their hotline should symptoms present themselves, especially amongst high-risk Belizeans.
Luis Romero, Sr.'s children, mindful of these rules by MOH, did as repeatedly instructed and called the numbers provided. For the following five days, they begged and fought for the attention of health officials to provide a test for their father. Romero was displaying symptoms, and although he was considered a high-risk individual, the pleas of his children were to no avail. Romero and his children were turned away and declined a coronavirus test by reason of "There is a bad strain of flu going around at the moment, as well."
During these five days, the Romero family stayed mindful of the recommendations of the MOH, and worked tirelessly and diligently to provide care for this otherwise jovial and patriotic Belizean. After these five days, when Romero became immobile and uncharacteristically silent, and only then, he was rushed to the hospital and intubated under critical condition. It was only at this time that he was tested positively for COVID-19.
Generally speaking, anyone who may have undergone less drastic symptoms, yet symptomatic, who has been declined testing could have come into contact with a multitude of people. The spread, of which we are being asked and required to avoid to the best of our abilities, has the potential to extend amongst the community exponentially further.
While the Romero family is heartbroken and mourning the loss of their loved one, they are made aware of the importance of honoring his legacy and his love for his jewel of Belize. As he would have done himself, the Romero family is demanding change.
They ask for public support in requesting that the Ministry of Health pay closer attention to, and establish continuity of their very own rules, across the entire board. Specifically, however, they request and remind everyone to behave as if everyone has the virus. The Romeros request that MOH follow their own advice, and test those individuals when they display symptoms of the novel coronavirus, especially when they believe that they may have contracted the virus. They ask that the MOH does not wait for severe symptoms to present themselves before beginning to take the life of a Belizean seriously, especially when those symptoms are presented by the very same high-risk individuals they advise us to protect.
To every Belizean who has a high-risk family member, the Romero family asks that you demand better from the Ministry of Health, "Do not give up! Fight! Demand a test! Take all the precautionary measures, but DEMAND TESTING!
"Asthma, diabetes, cancer, heart conditions, lung disease, hypertension, high blood pressure, overweight and obesity – these are all high-risk factors that can turn deadly if left unchecked."
The Romeros would like you to bear in mind and consider the heartbreak of not being able to be beside your loved one as they fight for their life. Do not let this happen to you or your family. They want their heartbreak to be the catalyst for change, and hope that many lives of Belizeans be saved via the provision of proper testing and adequate medical care.
"To our fellow Belizeans, in this chaos, heartbreak and anger, we acknowledge your kind words.  We ask that all Belizeans practice kindness and silence where words would normally hurt. This is a time to come together virtually and work as one to ask our Government and its various entities to do better for its people. Belizeans first, always."
-END
Follow The San Pedro Sun News on Twitter, become a fan on Facebook. Stay updated via RSS