Ministry of Health and Wellness announces national curfew and plan to combat COVID-19
Thursday, November 26th, 2020
In an effort to heighten new public measures to combat COVID-19, as of this Saturday, November 28th a 21-day curfew will take place countrywide from 9PM to 5AM. This was announced by the Ministry of Health and Wellness (MOHW) Honourable Michel Chebat during a virtual press conference on Thursday, November 26th. Additionally, the ministry will be injecting $15 million to fund new approaches and test sites will be expanded in key areas on the mainland. Although there were no indications as to what resources will be assigned to the islands (Ambergris Caye and Caulker), MOHW will be assessing the situation on the Cayes and provide the necessary assistance.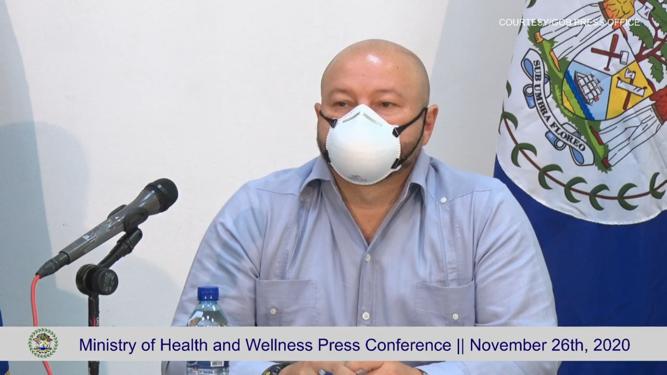 The Ministry briefly touched on the situation on the islands and stated that they will be assessing the conditions and provide resources accordingly. One of the issues brought up was the living conditions on the island, particularly San Pedro Town, which was at one time the epicentre of the virus in the country. No further details were provided, MOHW personnel is expected to visit the island to further get a grip of the situation and what is needed to keep islanders safe.
Restaurant regulations; gyms to remain closed
Minister Chebat emphasized that restaurants will not be closed, but those with indoor facilities will only be able to offer take-out services. Restaurants with outdoor facilities will only be able to have a maximum of 12 patrons at a time. Chebat said that government took into consideration the impact the curfew and these regulations can have on tourism, but what is important is the reduction of large groups in one place. In addition, private gatherings will be limited to 10 persons and no public gatherings will be tolerated.
Those waiting for gymnasiums to open for this Monday, November 30th as agreed by the past administration will have to wait longer. Chebat said the re-opening of gyms did not fall in the recent recommendations discussed, thus they will remain closed.
$15 million to procure supplies and help those affected
The Ministry will procure additional supplies for medical facilities and hire more nurses and doctors. Persons in quarantine will receive stipends and food packages. Those who cannot quarantine at home due to living conditions, will be accommodated at hotels.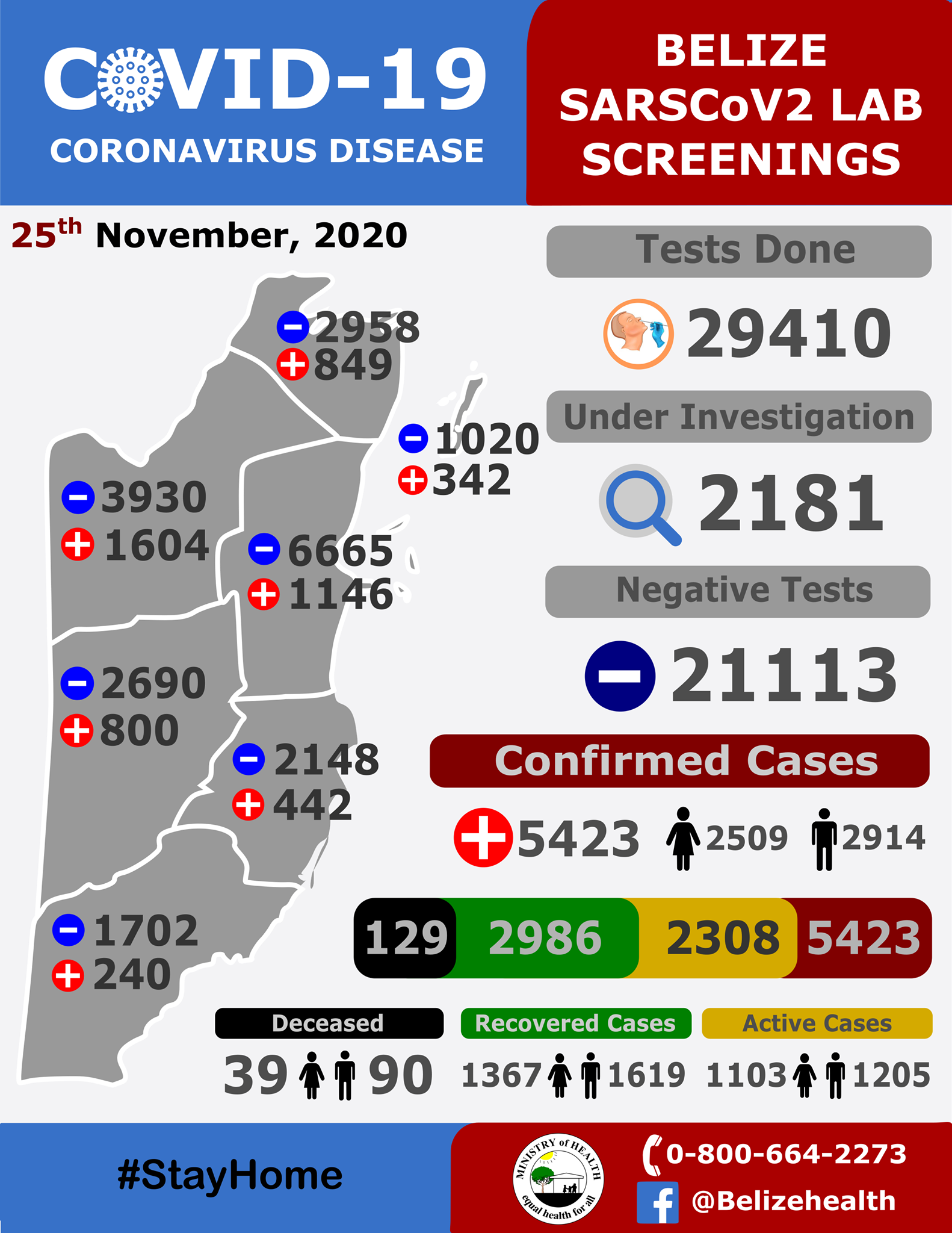 The first phase of the plan of strategy will see the installation of stationary sites and mobile clinics in key areas where COVID-19 cases have surged. This includes the Orange Walk and Stann Creek Districts. Chebat added that rapid testing is to be implemented countrywide, and such information will be included the daily infographics report. He warned that rapid testing could yield more new cases and increase the number of infected persons.
The general public was reminded of the importance to adhere to these safety regulations/curfew and that police will be enforcing them. The Ministry also urges everyone to cooperate in order to curb the spreading of COVID-19 and to wear their masks, practice proper hygiene and social distancing.
Follow The San Pedro Sun News on Twitter, become a fan on Facebook. Stay updated via RSS