Police to implement Anit-Crime Campaign
Thursday, September 4th, 2014
The San Pedro Police Department has officially launched a September Celebrations Anit-Crime Campaign . Aimed to ensure safety for residents and visitors during the event-filled month. The campaign will last from Monday, September 1st to Tuesday, September 30th, and entails an increase in patrols as well as police presence during scheduled events. The San Pedro Police Department is made up of 46 police officers, and receives additional help from 20 volunteer Special Constables.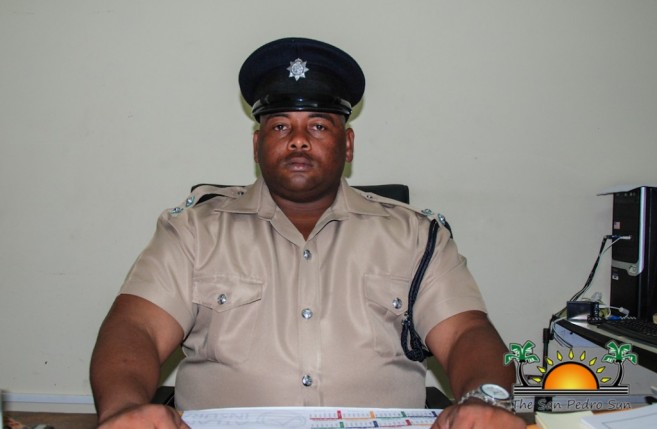 As part of the campaign, the island will see an increase in police presence, especially between the hours of 5PM to 11PM. Deputy of the San Pedro Police Department, Inspector Henry Jemmott has stated that as part of the campaign, police will target crime hot-spots to crack down on drug trafficking and peddling. "We are aware that there are persons selling drugs in the Central Park area and along the beach. To alleviate this problem, we will increase foot patrols and personal searches. Also, with the addition of the motorcycles, we will be doing daily routine patrols of North and South Ambergris Caye," said Jemmott. The police will also be conducting check points to reduce traffic offences. "The check point will serve to ensure traffic laws are being followed; we will not tolerate drunk driving or unlicensed drivers."
Police will also be enforcing Liquor License regulations and ensure that bars and nightclub close at authorized times. "All bars and nightclubs will have to abide by their liquor license contract. Establishments opening later than the allotted time will be forcibly shut down and owners will be reprimanded," said Jemmott. Planned events for the September Celebration will also see an increase in police visibility. "A senior officer will be in charge of overseeing all events. We will also have more police officers patrolling the events and making sure that everything runs smoothly."
The San Pedro Police advise all residents to follow the law. "During the September Celebrations, let's have fun and enjoy the festivities, but let's do it in a safe manner. Let's behave and be law abiding citizens. Residents should be cautious of their surrounding while enjoying the events. We want everyone to have a happy and safe September Celebrations," said Jemmott. Residents are also advised to be cautious about monetary transactions during these times as theft and burglary are on a rise during the slow season.
To report a criminal activity, contact the San Pedro Police Station at phone number 206-2022.
Follow The San Pedro Sun News on Twitter, become a fan on Facebook. Stay updated via RSS