San Pedro Business Community takes on Police Barracks Renovation
Friday, March 20th, 2015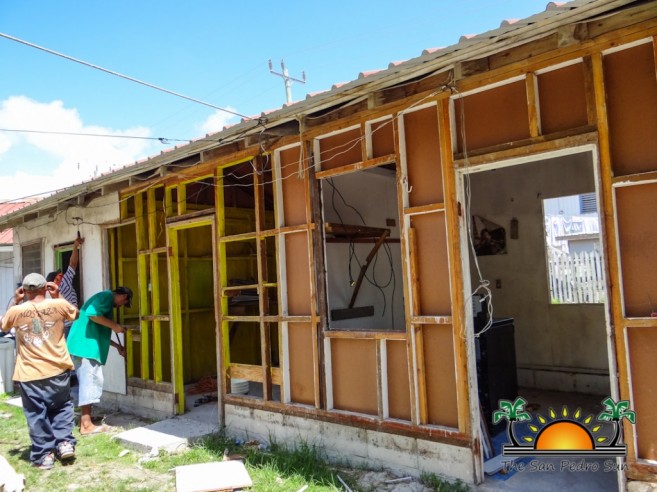 The San Pedro Business Community has undertaken yet another Police Barracks project, as they are currently funding the renovation of one of the two existing barrack buildings. Both buildings are in deplorable conditions, yet officers have been residing in them as there is no other housing available. The new project will see a three bedroom building completely renovated with new flooring, walls, roofing and other furnishings. The upgrade will allow officers to live more comfortably while serving in the San Pedro Police Department (SPPD).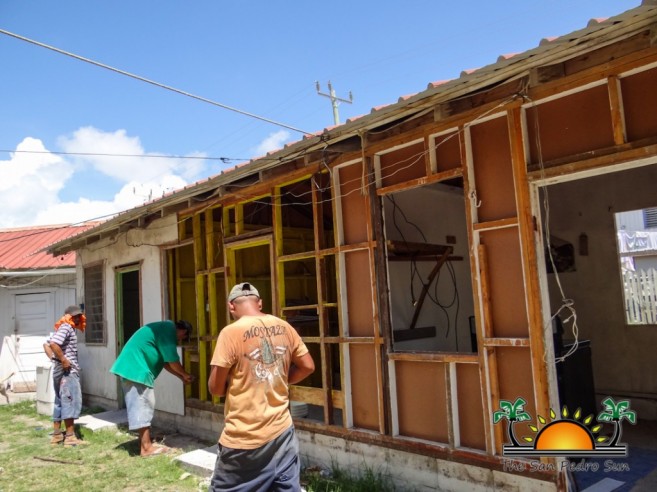 According to Officer in Charge of the Coastal Executive Unit, Inspector Henry Jemmott, the renovation is much appreciated as housing has long been a major issue for the SPPD.
"We are extremely grateful to the San Pedro Business Community for the continued investment in the wellbeing of our police officers. These officers work long hours and deserve to have a decent place to rest," said Jemmott.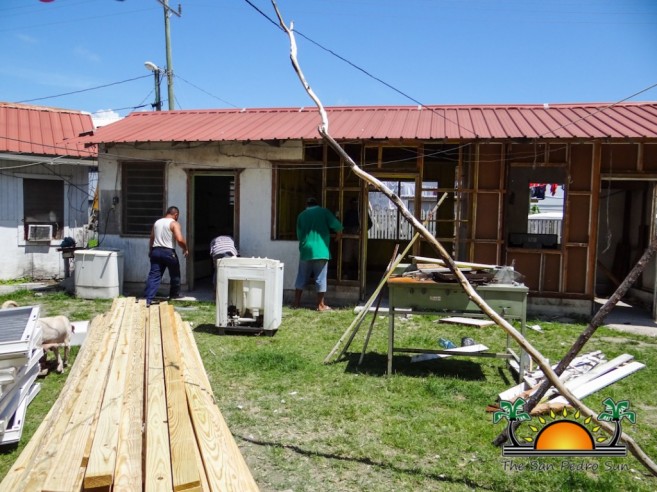 Renovations started on Monday, March 16th and are being headed by Contractor Armando Graniel Jr. A clear date as to the completion of the project has not yet been stated, but the renovation is not expected to take longer than a couple of weeks.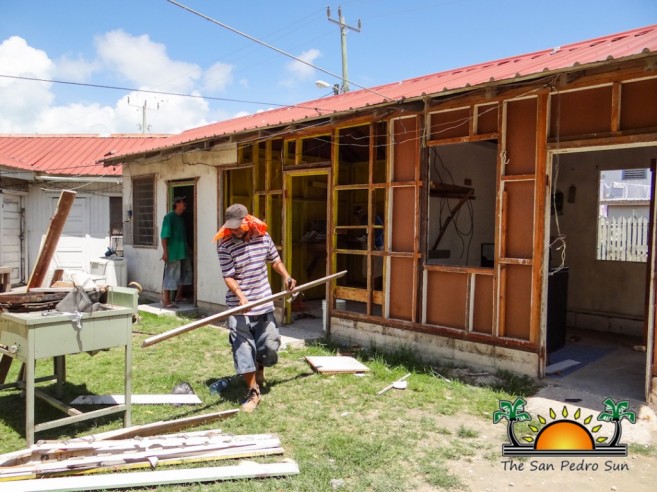 While this barracks project is seeing quick progress, the one being manned by Councilor Gabriel Nuñez is still at a standstill. This project entailed the construction of a two story wooden building with four bedrooms with the $50,000 that was promised by the Ministry of National Security on Wednesday, August 13th. Work on this project commenced in October 2014, but shortly after, construction ceased, and Nuñez indicated that construction would not resume until January 2015. It is now March 2015, and there are still no signs of construction. So far, only the foundation and first floor walls have been constructed. "We do not know when construction will resume. I have not heard anything from Nuñez, who is the contractor of the project. We hope that the building does get done, because that is where the money donated by the Ministry of National Security went to," said Jemmott. The San Pedro Sun will continue to follow this matter.

This is the second barracks project being funded by the San Pedro Business Community. The first project saw the construction of a two story building that is currently housing eight officers. The SPPD would like to extend a big 'thank you' to all those who have donated towards the cause. Those wishing to contribute to the cause can contact Mukul Kanabar at [email protected] or Gricel Graniel at [email protected].
Follow The San Pedro Sun News on Twitter, become a fan on Facebook. Stay updated via RSS