American trio caught with stolen catamaran on Ambergris Caye arraigned for immigration offenses
Saturday, October 28th, 2023
On Friday, October 27th, three American nationals, bartender Elexa Chism, 26, bar owner Karim Osman, 29, and proclaimed lawyer David Blake Pendergrast, 45, were arraigned at the Belize City Magistrate Court after being arrested and charged in San Pedro Town, Ambergris Caye for immigration offenses. The trio was detained by police for shoplifting and later linked to the theft of a 58-foot $1.5 million catamaran from a Fort Lauderdale marina in Florida, USA, in September.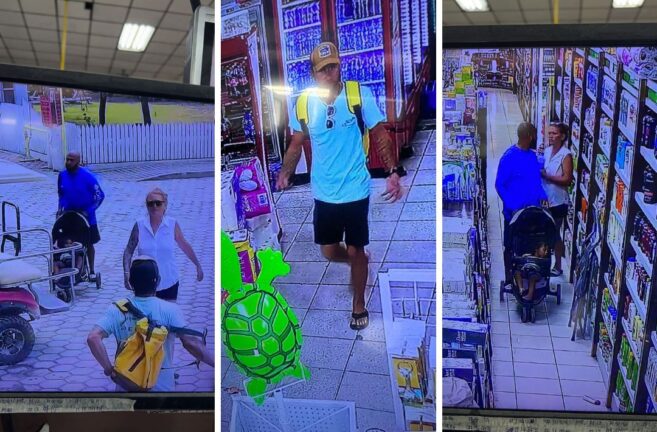 The accused were also traveling with a two-year-old boy, reportedly taken on the trip without his mother's authorization. They were also traveling with two dogs, who are now at a shelter. They pled guilty to the offense, paid a fine of $1,000 plus $5 cost of court each, and were granted a removal order set for November 24, 2023.
The removal order for their expulsion from Belize was scheduled until November 24th to allow the Belize Immigration Department to provide the three United States (U.S.) nationals enough time to get their travel documents in order through the assistance of the U.S. Embassy in Belize. The child, Osman's son, remains at a facility on the island designed to look after children. The Department of Human Development said they are working with the U.S. Embassy on this matter.
The arrest of the trio in San Pedro
Before Chism, Osman, and Pendergrast were detained in San Pedro for immigration offenses, they had been on a 35-day joyride through the Caribbean on the stolen catamaran. According to a report in a publication called Loose Cannon, the 58-foot Fontaine-Pajot catamaran named Tifosi was stolen by three individuals on September 19th. They were tracked to Cat Island in the Bahamas on September 28th, where the catamaran's name was changed to Drip. From there, the boat's movement was followed to the island nation of Grenada, where its name was changed again to Aries. Then, on October 15th, Aries was spotted northwest of Isla Mujeres, Quintana Roo, Mexico. Days later, they arrived in Belize and anchored Aries off the east coast of Ambergris Caye.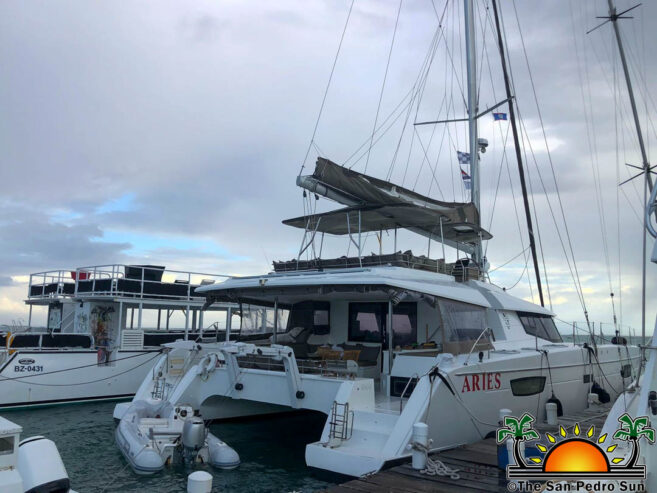 On Wednesday, October 25th, the American trio dinghied to the island, rented a golf cart, and visited a local supermarket. They were caught on surveillance camera shoplifting and stuffing stolen items in the baby's stroller. After leaving the supermarket, a complaint was made to the police. Even though the complaint was later withdrawn, their legal status in Belize was questioned. When they failed to produce a visitor's permit, police handed them over to the immigration branch in San Pedro. When interviewed by immigration officers, they claimed to have failed to check in with them because they did not know it was required. Therefore, they were all charged for failure to produce a visitor's permit on demand.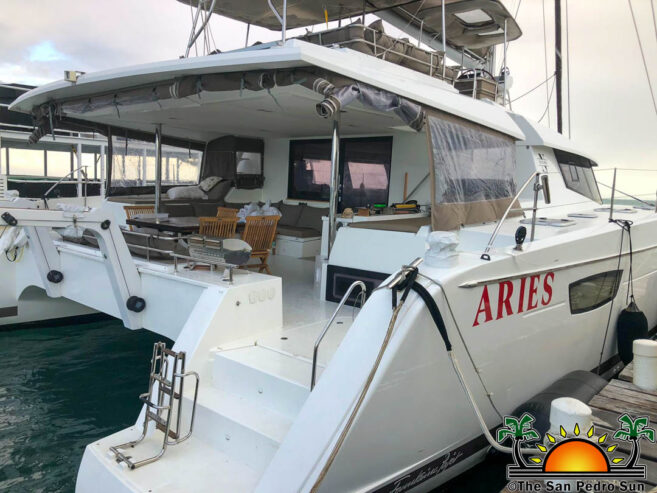 A further probe into the travelers revealed that Pendergrast is wanted in the U.S. in connection with the theft of the $1.5 million catamaran. The luxurious boat is said to belong to a Canadian automotive executive and race car driver. They remain in custody at the San Pedro Police Station and were transported to Belize for arraignment. They were unrepresented and wasted no time in pleading guilty. They all met their fines but were remanded to the Kolbe Foundation-Belize Central Prison until their removal date from the country on November 24th.
After all the necessary paperwork is completed, a delivery crew is expected to be dispatched to Ambergris Caye to take the catamaran back to Florida in the coming days.
Follow The San Pedro Sun News on Twitter, become a fan on Facebook. Stay updated via RSS