Belize Rural South PUP to start campaign season
Saturday, February 8th, 2014
Members of the People's United Party (PUP) for the constituency of Belize Rural South (BRS) are starting campaign efforts for the upcoming town council elections in 2015 and general elections in 2017. BRS campaign manager, Darwin Palma and assistant campaign manager, Dina Graniel, are in the initial stages of recruiting members to campaign in the different areas of BRS.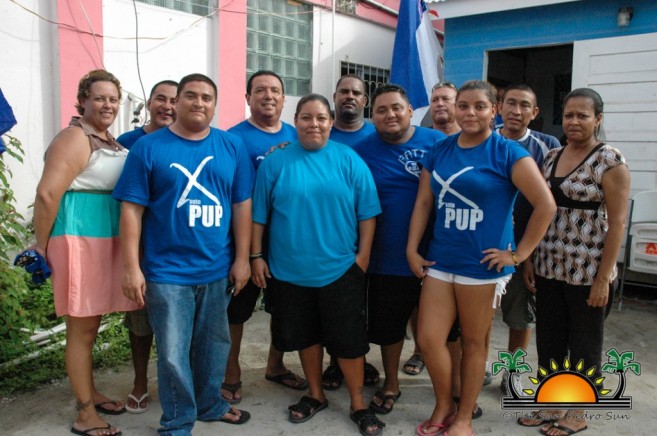 According to Rene Guzman, BRS PUP Executive Committee member, the campaign efforts will focus on realistic issues affecting our community. "Past elected officials have promised many "unrealistic" goals to our community. Our aim is to talk to people and have them understand the real issues affecting all of us," said Guzman. One of the major issues that the PUP will address is accountability and transparency in the community. "The present Council is in the last year of its term and we have not yet heard about any financial report from them," said Guzman.
The BRS PUP will be speaking to the community on issues that affect Ambergris Caye in a whole. "We are committed to listen to our community and to make realistic projects for the community. We will ensure that when our manifesto is completed and presented that it will be one that is achievable and not just full of wishful promises." They have stated that on this campaign season, they aim to go back to the principles on which the PUP was founded and work for the people by promoting unity and integrity in the community.
Guzman has also stated that the BRS PUP will be working along with the Belize Youth Movement (BYM) to empower youth in San Pedro. "The young people of our community have been marginalized. As the old cliché states, they are our future and as such, we need to invest in them." The PUP will be working closely with active members of BYM, San Pedro Branch.
The PUP does not yet have an elected slate for BRS, but is accepting applications from PUP members that would like to work for the positive development of Ambergris Caye.
The BRS PUP committee would like to thank the public for their support and dedication to the party. "With your support and our dedication to hard work, the PUP will again restore this community to its greatest potential," said Guzman.
To learn more about this campaign movement email the BRS PUP Executive Committee at [email protected].
Follow The San Pedro Sun News on Twitter, become a fan on Facebook. Stay updated via RSS