Frank "Papa" Mena takes Dangriga Constituency By-election
Monday, July 13th, 2015
On Wednesday, July 8th residents of Dangriga Town, Sarawee Village and Hope Creek Village exercised their right as Belizeans in the by-election process for a new Dangriga Constituency Area Representative. At the end of the day United Democratic Party's (UDP) Frank "Papa" Mena was elected as area representative over People's United Party's (PUP) Anthony Sabal and Independent (Indp) Candidate Llewelyn Lucas. The by-election was a result of the abrupt resignation of former PUP Area Representative, Ivan Ramos.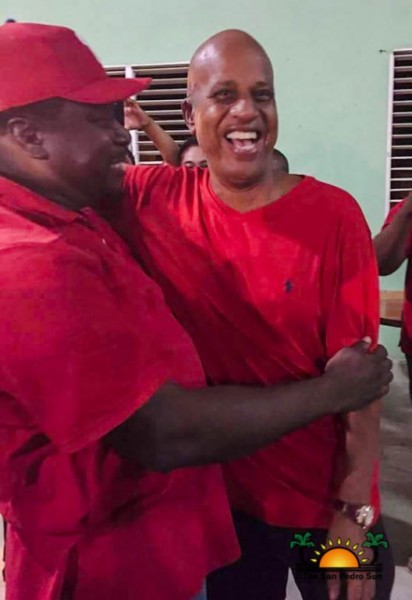 The by-election saw a 59.52% of voter's turnout. The Dangriga Constituency has a total of 6,275 registered voters. Polls opened at 7AM and closed at 6PM. The electoral process had a slow start in the first hour with only 562, or 9%, of registered votes casting their votes at either of the six designated polling stations. As of 3:30PM 2,454 or 39% of voters had turned out for the Dangriga Constituency By-elections. Even though inclement weather conditions, due to a tropical wave affecting southern Belize, was slowing down the process, voters still made their way to the polls. Out of the six polling stations, the highest number of votes cast came from the polling station at Holy Ghost Roman Catholic Primary School.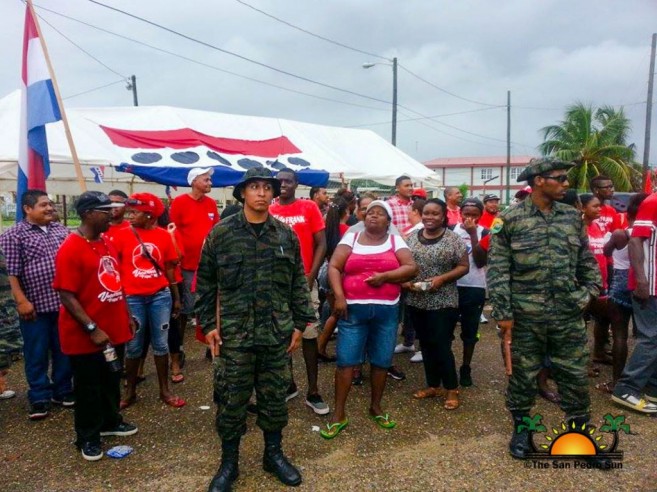 After the closing of the polls at 6PM, the boxes were locked and taken to the Father Phillip Marin Parish Hall where the official counting took place. Presiding Officer Collin Griffith oversaw the election process. 3,704 votes were cast with 2,164 votes going to Mena.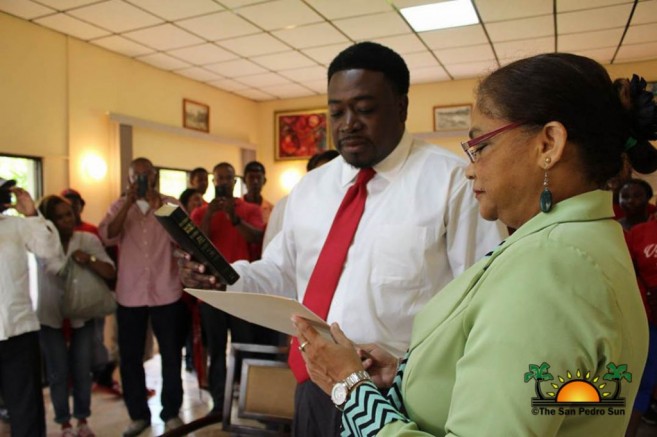 Sabal obtained 1,526 votes while Lucas received 14 votes. 31 ballots were rejected by the Presiding Officer. Mena won the seat by a 57.94% margin. "As Area Representative there are many thing that need to be done. We need to work on the relationship between the police and community. That has to improve and we also need to develop a level of trust between the people of Dangriga and law enforcement officers. I want to stand firm on the position of the area representative first, because we need the attention, we need time and we need to uplift Dangriga, Sarawee and Hope Creek," said Mena.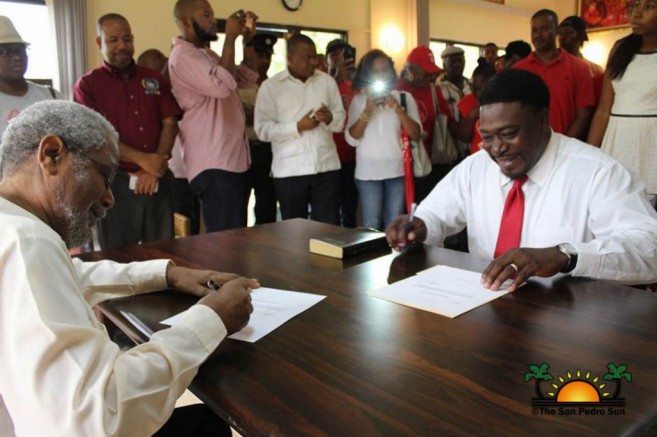 The newly elected Area Representative of the Dangriga Constituency was officially sworn in by His Excellency Sir Colville Young, Governor-General of Belize on Friday, July 10th. Mena was also appointed as the Minister of State in the Ministry of National Security.
Follow The San Pedro Sun News on Twitter, become a fan on Facebook. Stay updated via RSS