Senate passes UN Convention on the Recognition and Enforcement of Foreign Arbitral Awards
Friday, January 29th, 2021
Belize's Senate ratified the United Nations (UN) Convention on the Recognition and Enforcement of Foreign Arbitral Awards at a session in the Capital City of Belmopan on Thursday, January 28th. The government representatives explained that this move aims to iron a path to a possible debt-for-conservation-relation approach, which is expected to benefit the country's public finances. The Opposition, however, did not support the motion of ratification and claimed they were never consulted.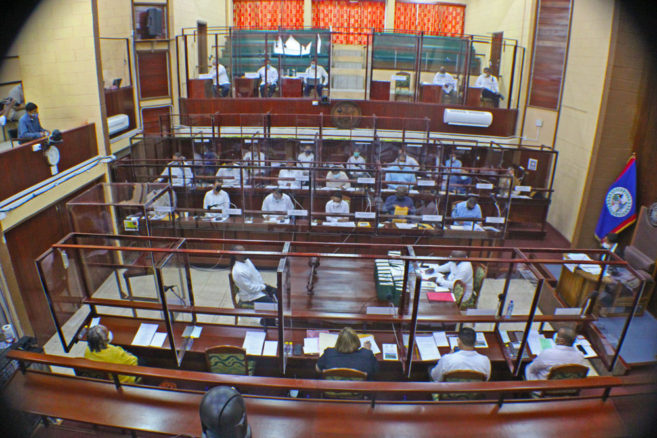 The UN Convention, also known as the New York Convention, has been part of the laws of Belize since 1980. According to Eamon Courtenay, Senator for Government Business, it was important to formally ratify it in order for Belize to complete its legal and formal requirements to become part of the said convention. Courtenay explained that the matter was brought up because the government is in the process of negotiating its debt with its counterparties. One of the conditions put on the table was the ratification of the UN New York Convention.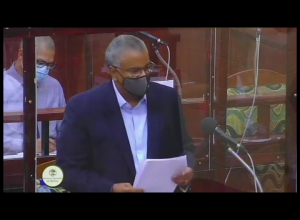 According to Courtenay, this convention will have no retroactive effect on the country. "It will not apply – as far as Belize is concerned – to awards made prior to Belize's formal ratification," said Courtenay. He also rebuked the rumours that this move to ratify this UN convention was because of pressure from Lord Michael Ashcroft. "I say with emphasis: senators have been assured that this ratification has absolutely nothing to do with Michael Ashcroft and his companies," noted Courtenay. The senator reiterated that the move is all about debt management, investment confidence, rule of law and about a sound diplomacy.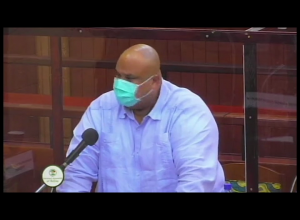 Lead Opposition Senator, Michael Peyrefitte said the process has been kept away from his senators. "As the Opposition, we have not been invited to be a part of [this negotiation]," he said. Peyrefitte questioned the urgency to ratify the convention. "We have to ratify this convention so we can continue to talk which means that we are already conceding that we haven't gotten anything yet. So what if we ratify this convention and the talks, the debt negotiations falls flat, then what? We would have ratified a convention for nothing?" Peyrefitte said. He also questioned the formality of the process and why a ratification must take place first in order to negotiate.
At the end of the session, the majority in the Senate supported the ratification of the UN Convention on the Recognition and Enforcement of Foreign Arbitral Awards.
The country's national debt has been climbing steadily over the years. Currently the total debt stands at approximately $4.2 billion, of which $1.3 billion is said to be domestic.
Follow The San Pedro Sun News on Twitter, become a fan on Facebook. Stay updated via RSS