One Year down, a lifetime to go!
Thursday, April 23rd, 2015
It's hard to believe it has been one year.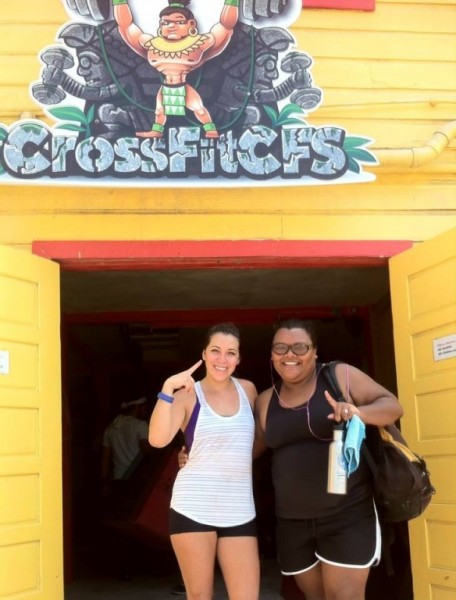 On April 23rd, 2014, I walked into my first CrossFit session with Coach Liliana Nuñez. I had no idea what I was doing, and the sight of the weights and barbells, the sounds of grunting and heavy breathing coming from sweaty members of CrossFit CFS added to my trepidation. It was 7AM, and I was the only one taking that class on that day. Liliana smiled and encouraged me to try a few warm up moves, then proceeded to oh-so-gently walk me through what I needed to do for the next 17 minutes. Yep, my first workout lasted 17 minutes; and I was gasping like a fish on land, feeling every single minute!! But I was also relieved that I did not give up, and thanks to Coach Lil's neverending encouragement, I kept coming back every morning for the rest of the month.
It was also Liliana's gentle push that saw me pick up the barbell, then add weight to it, then squat with it on my back. By now, I'd moved to evening classes to suit my schedule better, and I eyed those who were lifting heavy with both admiration and jealousy. I wanted to do that too. And so Coach Rene Reyes Jr. suggested I try a few lifts. In no time, I'd found my real love: heavy lifting.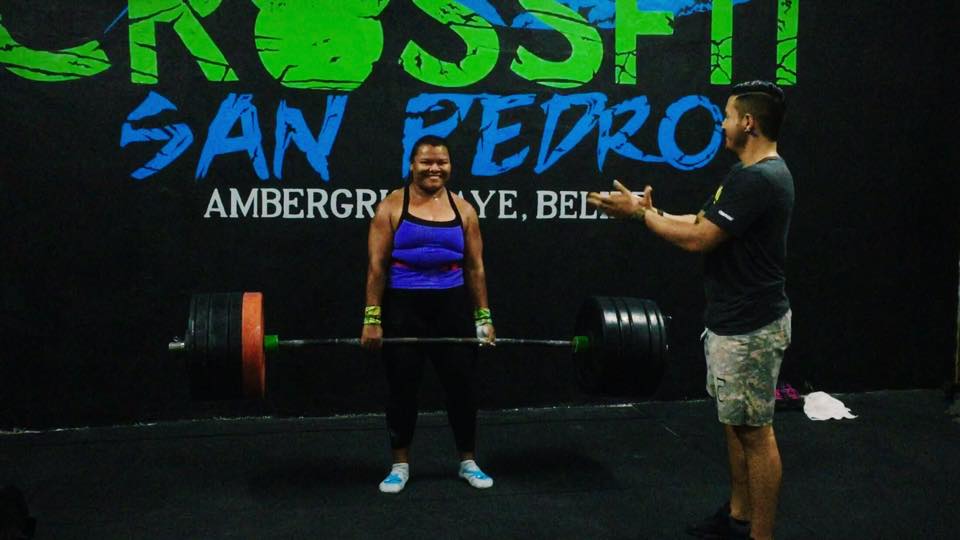 At the newly re-named CrossFit San Pedro, at its new location on the beach in Boca Del Rio, I've happily been doing Coach Rene's heavy lifting classes for the better part of six months. And as this year wraps up on my CrossFit journey, I have learned a few things:
* No. Lifting heavy weights do NOT make you big and bulky, ladies!
It just doesn't. Scientifically, our bodies do not produce the amount of testosterone needed to grow big, bulky muscles (and to do so would take lots of steroids and years of muscle building). The muscle that we do enhance when lifting however, is beautiful. Embrace your body as it is. I will never be a Size 0, but I have gone from Size 18 to a Size 10 in some items of clothing. And I have been lifting heavy stuff…just, trust me…I lift heavy.
* Lifting makes me feel strong and empowered.
I was molested as a child, and for a long time, I may have been bigger than most, but I was fearful. I cried easily, I felt fear deeply, and had no confidence. Now, I hold my head up high, walking proud and strong, and crying is under control.
* Food is fuel.
Please don't starve yourself. I love to eat. I mean…LOOOOOVE to eat. Dieting was a key part to losing pounds this year, but it was unlike any other diet I've tried (and I've done some crazy things). Learning how food works, and being able to make it keep me full and satisfied every day, has been huge. I still eat rice and beans (just not every day), I do have dessert (just not every day), I do have a few cocktails (just not every day) – see a trend? Learning moderation and making a plan has done more for me than cutting entire food groups from my diet.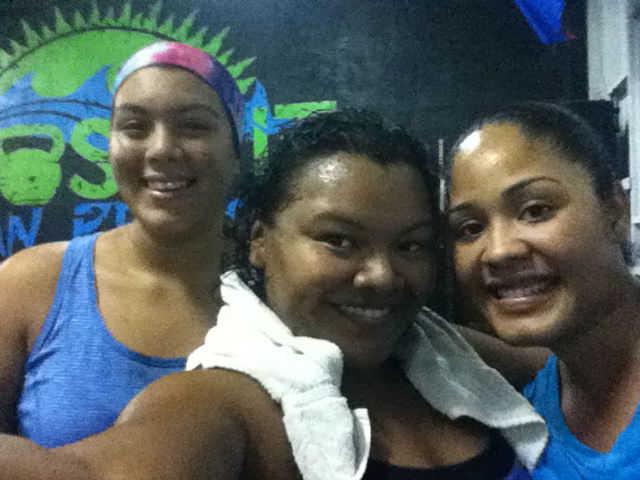 We are strong ladies too. And we look gooood! 🙂
* We all have to power to influence and inspire.
I didn't know that being so public with my CrossFit challenge could make others to want to try. I get a lot of comments from other people saying they want to improve their lives too. I say whatever makes you happy: be it CrossFit, weightlifting, yoga, pilates, running, cardio…do it. Find what makes you happy, and stick to it! Beyond the physical changes in your body, the mental improvements are absolutely worth it.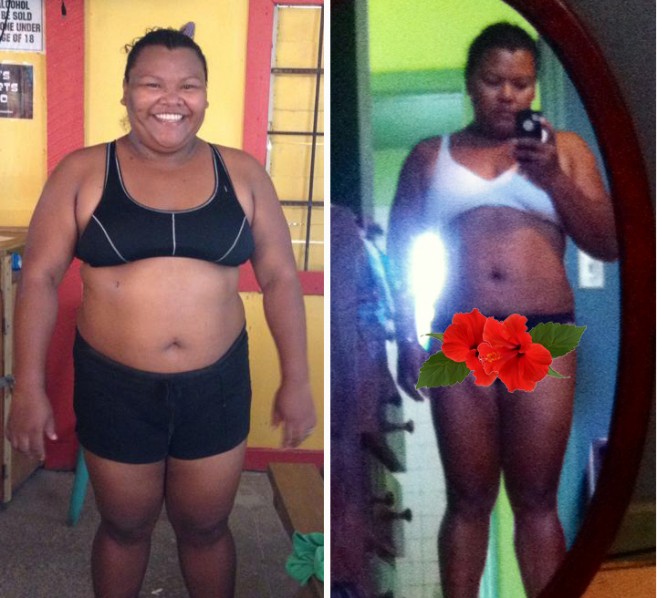 * I am hungry for more.
Am I happy to see these pictures side-by-side? Yes. Am I satisfied with these results? No. I want more…Over this year, I have seen what I can do, despite a few setbacks, so the next year I want to go harder, with the goal of being better, stronger, and perhaps, even smaller!
Results after 1 year:
April 23, 2014 – 234lbs, size 18 clothing.
April 23, 2015 – 190lbs, size 10-12 clothing
…and a deep appreciation for my family at CrossFit San Pedro, an unholy love affair with barbells and 45lb weights…and just a love for something that finally clicked for me. (Oh, and no embarrassment of posting pictures in my underwear apparently…)
Final lifting statistics for the year:
Back Squat: 285lbs, Front Squat: 235lbs, Snatch: 115lbs, Cleans: 165lbs, and the mother of all lifts, Deadlifts: 360lbs. #SomebodyStopMe!
Thank you Coaches Liliana and Rene, and to Selene and Freddie Gonzalez for making my year so much fun. I appreciate every word of encouragement, and I love that you push me to lift heavy each and every day. I can't wait to see what 2015-2016 has in store for me! 😉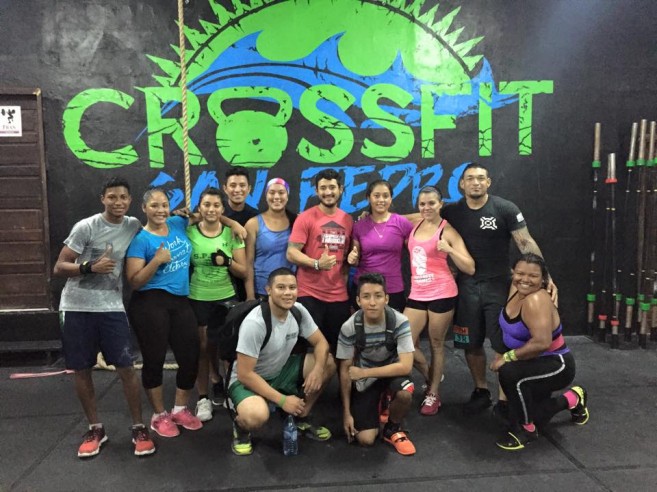 Follow The San Pedro Sun News on Twitter, become a fan on Facebook. Stay updated via RSS