(Not) Working my butt off
Tuesday, June 24th, 2014
Sweat, Weights and the Pursuit of that bikini (body)
It's been over seven weeks.
What I've learned:
Abs are made in the kitchen, NOT the gym
Alcohol has more calories than food. I love food.
Alcohol means hangovers. I hate hangovers. Therefore, yup, I'm sticking to food.
I'm the one not drinking. Have I become boring?
If I have to do one more squat, my butt will turn to rock…
Speaking of butts…I'll tell you a story, but I don't want you to vilify or believe that the person in the story is a monster. Some people just don't know better.
I'm adopted, and as such, my makeup is different from that of the parents who raised me. My birth mother was a Creole-Garifuna mix, and biological father is a Yucatec Maya. My body type is not typical of the Maya people I grew up around, and as such, I've been blessed with quite a bit of booty. I am more prone to pack on muscle, and will never have the tiny waist and slender, long, lean look. I've accepted that of myself, and know that I should revel in the fact that I've been built for strength, endurance, and will more than likely always be able to haul things twice my body weight if given half the chance. I am what I'm often called on the street: "Strong Gyal". That's fine. But to my Maya (adoptive) mother – the woman who raised me? I was such a different breed of person! As I hit puberty, my body morphed into the 'big butt, broad shouldered, thick-waist" person I'll be for life. My poor mother saw all my little Maya cousins running around being petite and skinny, and yes, I ran around too, but my legs were muscled, my calves were huge, and my butt…it was huge…
I'll never forget how often she would rail at me to LOSE WEIGHT…she would often complain that I was eating too much, and that I needed to slim down. Why did my friend's waist measure a tiny 24 inches and mine was already at 30? I was 14 at the time, and when I look at the pictures of myself back then, I think how normal I was for my size and body type, but she genuinely believed that I could be smaller, if only I would stop eating. Until one day, she threatened to take me to the meat shop. Apparently, my butt was too big, and the butcher would be able to slice inches off…
As a teenager who is just starting to experience the hormones and the undeniable need to be liked by boys, boys, boys, I felt like I would never be pretty enough or skinny enough because if my own mother said I wasn't good enough, who would think I was?!
I would be lying if I say that it didn't affect me, but if she had hoped her threat would get me to lose weight, she was wrong. I decided to be stubborn, and rather than find ways to be healthy, I decided to say "screw it…I'm not good enough anyway" and simply stopped caring.
Until now…but this brings me to the bright part of my journey. Support comes from unexpected places, but in the end, it has to come from within as well. You could have EVERYONE chanting your name and praising you for taking the correct steps to fix your problems (whatever they may be), but if you don't believe in yourself, change will be twice as hard to come.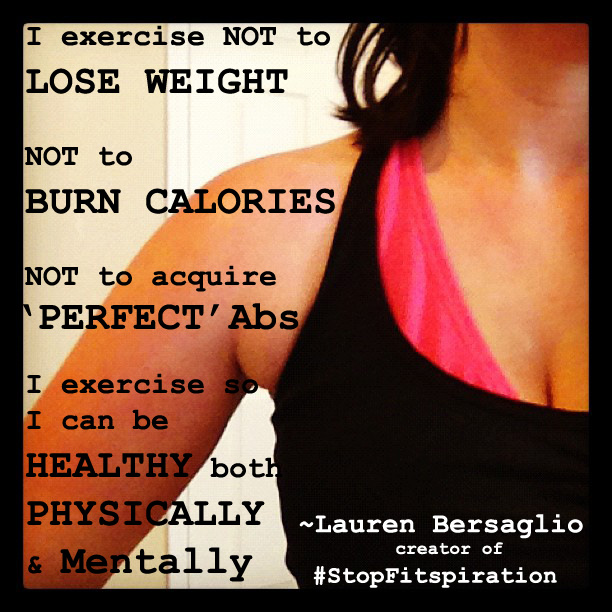 I'm very blessed to have a supportive partner at home who puts up with ALL my shenanigans. I've done a lot of starting and stopping on the route to a healthier me, and the Pookster has backed me up no matter what. When I decided to cut back on drinking, friends have simply accepted it as the norm. No-one questioned my sanity, instead, all I heard was "Good for you!" and "I'm proud of you!"
And that brings me to the community experience at CrossfitCFS as well. Beyond the clinics, beyond the training and guidance, I've found that I'm happily fitting in with a group that celebrates each unique body that trains hard and lifts heavy. Muscles are celebrated, maximizing strength is a goal, and oh, yes, squatting lower and lower to activate the Gluteus Maximus (aka the booty) is a MUST.
That's right, my big butt is getting stronger and stronger, and it is considered a beautiful body part. My partner thinks it's the bomb diggity, the Crossfit crew pushes each other to go lower and make that booty pop…so guess what…I've come to terms with the fact that my butt is here to stay…and so long as I'm eating healthier, enjoying food, and sticking to my workouts, my butt is going to be celebrated…for life.
Follow The San Pedro Sun News on Twitter, become a fan on Facebook. Stay updated via RSS