San Pedro United wins 3rd place in under-17 football playoffs
Friday, October 14th, 2016
San Pedro United won the consolation game for 3rd place: 2-1 over the Brown Bombers when the Belize District Football Association (BDFA) hosted the McLean Insurance Brokers Under-17 football playoffs at the M.C.C. garden in Belize City on Monday, October 10.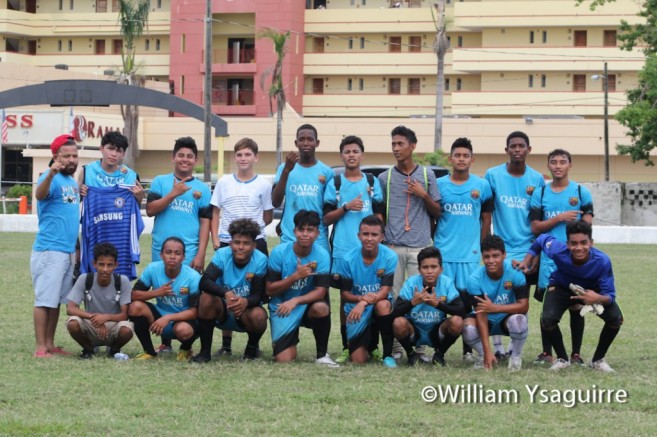 Ian Pou and Dixon Paguada led the Sanpedranos' attacks supported by Arnold Flowers and Kyle Jacobs on the wings, and Hugo "Juice" Pineda and Christian Medina at midfield. Paguada's first shot was deflected by the Bombers' goalkeeper, but Christian Medina pounced on the rebound and the keeper hadn't a prayer of stopping Medina's instant volley into the net: 1-0.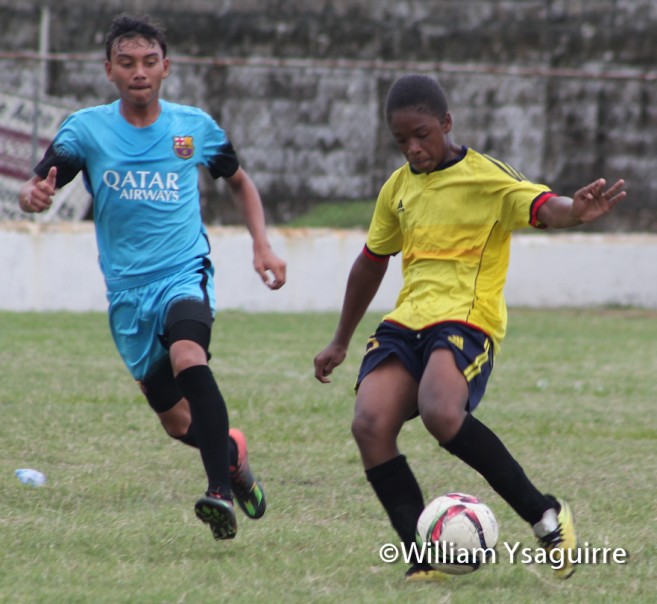 The Bombers' Mynor Hernandez Eshaq King and Lamar Sutherland counterattacked with the help of Sergio Andrade, Christian Gladden, Orlin Garcia and Justin "Akon" Menzies at midfield. San Pedro's sweeper Wilson Cruz gave them short shrift, and Jorge Castillo, Haseim Valerio and Eduardo Ack backed his play.

The Bombers countered by lobbing the ball over the defensive line, and speedy Eshaq King was not offside as he caught up to this forward pass, and took on goalkeeper Abraham Lerma one-on-one. Lerma only manged to deflect his shot into the net: 1-1 at intermission.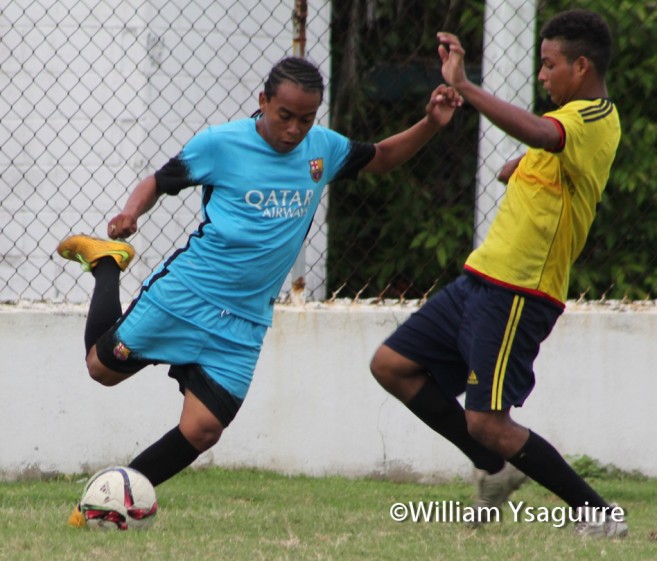 In the 2nd half, San Pedro's coach Jesus Lozano refreshed his midfield with Jose Vasquez, Michael Deshield and Japhet Sorriano replacing Pineda, Medina and Valerio. Bombers coach Tyrone Muschamp also introduced Ceron Usher to replace Lamar Sutherland on the Bombers' forward line. San Pedro won a corner kick, and Dixon Paguada's cross to center found Ian Pou, whose instant header found the back of the net: 2-1.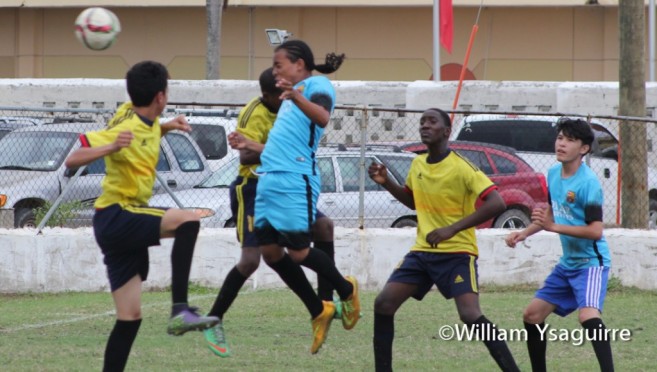 San Pedro United was eliminated from the finals by a 7-8 loss to Hattieville Riverside Boys in sudden death penalties in Game 3 in the semi-finals. Regulation time had ended in a 1-1 draw after Hattiville's Jadon "Cheetes" Macgregor converted a penalty early in the first half, and Arnold Flowers equalized -1 for San Pedro.
The BDFA will host the U-17 championship finals immediately before the Premier League game at the MCC on Sunday, October 16, when Fabro's Young Warriors will challenge the Hattieville Riverside Boys. The Warriors qualified to the finals by a 4-1 victory over the Brown Bombers in Game 4 in the semi-finals. The Hattieville boys had eliminated Carlston FC 2-1 in Game 1, and Fabro's Warriors had eliminated the Ladyville Jaguars: 5-1 in Game 2.
Follow The San Pedro Sun News on Twitter, become a fan on Facebook. Stay updated via RSS