San Pedro Pirates F.C introduces new board of directors
Friday, May 11th, 2018
The San Pedro Pirates Football Club held a press conference at the Ambergris Stadium VIP room in San Pedro Town, on Thursday, May 10th. During the conference, members of the media and invited guests were introduced to the new board of directors of the island football club.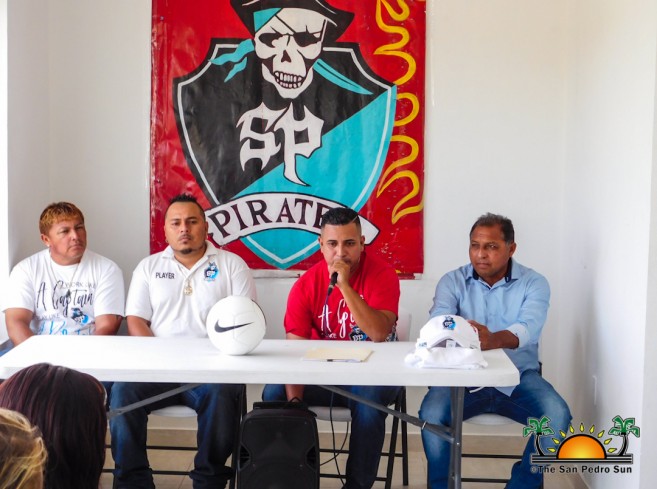 Shortly after 4PM, Hector "Tito" Alamilla Jr., Councilor in charge of sports, welcomed everyone and explained the purpose of the conference. "The owner of the football club has approached us for administrative help with the club, and we have accepted the offer. We want to make the San Pedro Pirates a championship team that can represent Belize and why not – [we have] a state of the art stadium that can host top foreign teams," said Alamilla. He then introduced the new board of directors, which include Emeliano Rivero as President, Rocio Rivero as Secretary, Tony Maldonado, and Hector Alamilla Jr. as Managers, Eiden Salazar is in charge of Public Relations and Felipe Sansores as Marketing Agent.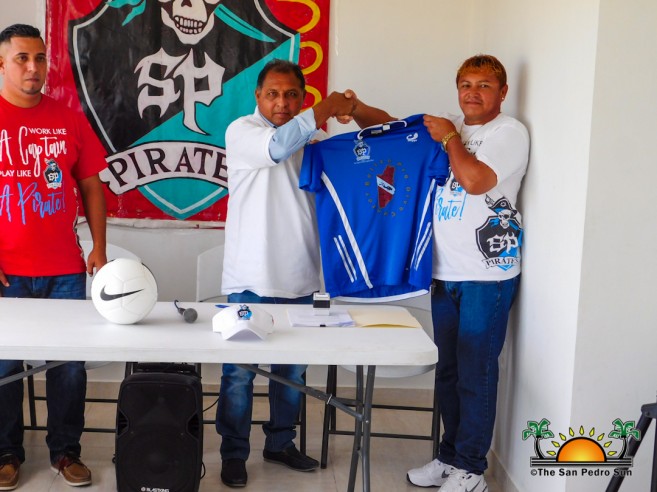 Alamilla discussed previous seasons and their shortfalls. "Over the past two seasons, the Pirates FC have made it to the top but we didn't manage to win the championship. [Clearly] something was missing. After sitting down and deliberating, we realized that it could have been due to lack of discipline." He further stated that the new team is the ideal one to bring discipline to the team.
Taking over as head coach is Renan Couoh, and his assistant coaches are Hugo Pineda and Alex Noralez, while Omar Moreno is equipment manager.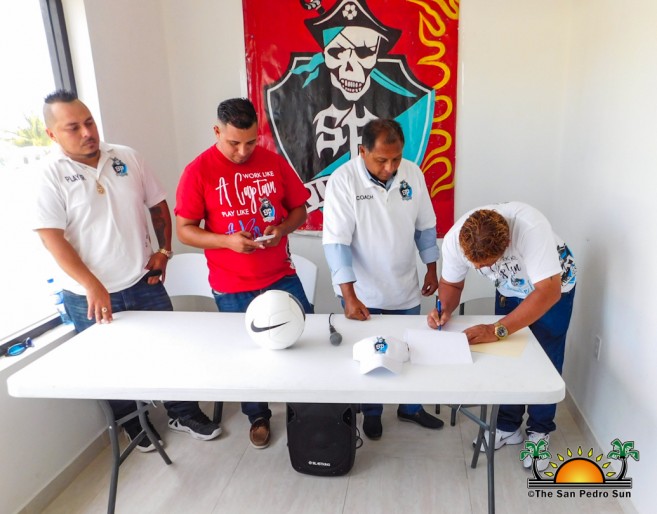 After the official signing of documents, head coach Couoh shared a few words with those gathered. "I plan to work hard with the team and take them to the top. I am a person that likes to win, so I can assure that with hard work and honesty, we will bring the championship this season to San Pedro Town," he declared. "The majority of the players are familiar with me, and know I am very good with discipline."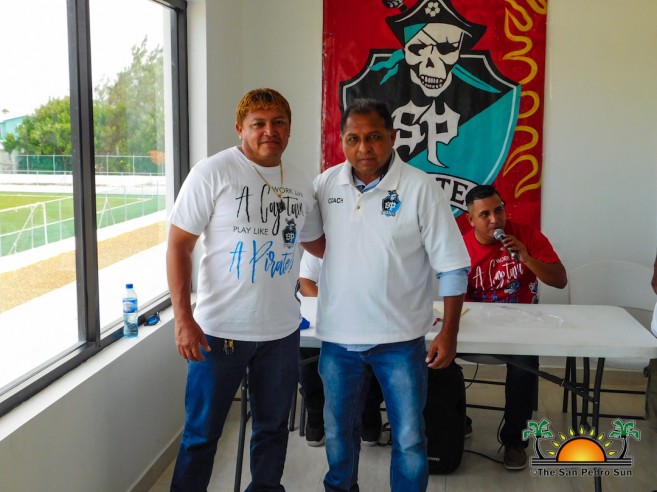 The San Pedro Pirates will move forward into the new Premiere League of Belize (PLB) season with their reinvigorated board of directors and are confident that they will bring their first championship to the island. The new season of the PLB is expected to start on August 2018.
Follow The San Pedro Sun News on Twitter, become a fan on Facebook. Stay updated via RSS