Wyndham Hotel Group representative gives update on Ambergris Caye hotel project
Thursday, December 21st, 2017
The first phase of the completion of the Wyndham Grand Ambergris Caye, the first resort in the country to fly the Wyndham Grand Flag in northern Ambergris Caye, is reportedly on course. The resort is scheduled to open at the end of 2018. As such, a representative of the Wyndham Hotel Group visited Ambergris Caye on Thursday, December 14th and discussed with The San Pedro Sun information on the upcoming five-star oceanfront resort, its top-notch amenities and the benefits it will provide to the island.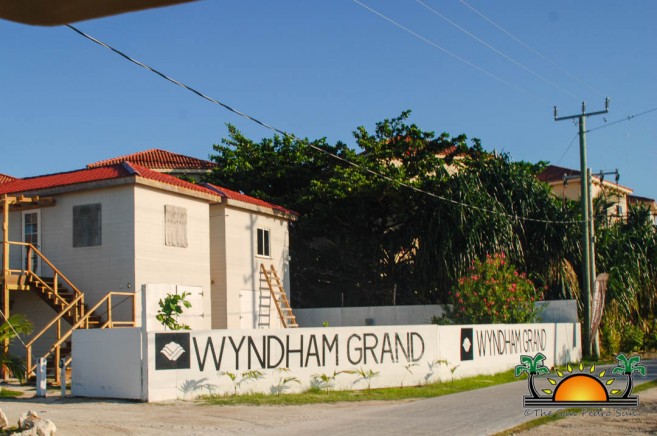 According to Louis Alicea, Senior Director of Development in Latin America and the Caribbean, Wyndham is the largest hotel company in the world with up to 8,000 hotels based in over 80 countries. Alicea added that they aim to inaugurate the first phase of the project with 90 hotel rooms by December 2018. "We will count with an international restaurant, a signature spa, fitness center, and a five-star room service," said Alicea. He mentioned that his company has partnered with the Sandy Point Group on the island as their main broker and point of contact in Belize. Daniel Hartin, from Sandy Point, highlighted that they are the only group in the country with the rights to market the Wyndham Company.
He indicated that the Hotel Group offers over 20 brands when it comes to accommodations as well as different programs such as exchange and hotel rewards program, which ranked number one by U.S News and World Report for 2016-2017. He explained that the program offers the advantage of redeeming points at any of the Wyndham hotels around the world. According to him, this earning structure comes with a flat, free-night redemption rate.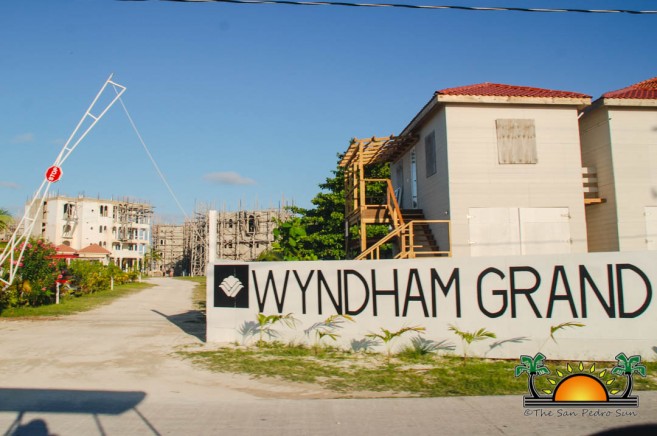 Alicea told The Sun that in his responsibility for resorts, he sees high potential on Ambergris Caye. He says that they want to start offering Ambergris Caye to their 50 million plus members and they believe that such exposure will guarantee a large influx of visitors to the island. He is happy and more than satisfied with the island. "When I first came here I was impressed with the natural resources, and the people are so nice and so welcoming," he said. "I can tell you that this project will create lots of jobs, plus we will provide them with quality training, good salaries, benefits, and treat them with the respect that they deserve." Alicea is hopeful that they will blend in with the community as they plan to be very involved. "I have been living in different countries, so we will respect everyone's culture and ways of being," said Alicea. "We do not want to come and change anything, but to embrace the Belizean culture."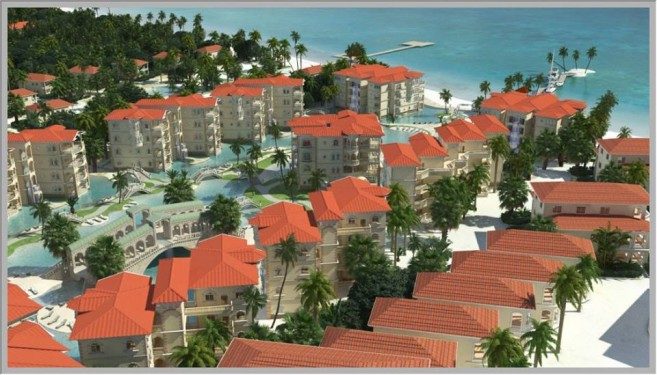 The senior representative also indicated that the company has a green initiative in order to be environmentally friendly. "We understand how important the environment in Belize is and everywhere else. So we do have an environmental initiative that we will be applying here. We are also looking to help preserve the natural resources, like the reef which is what attracts a lot of visitors," said Alicea. He stated that the Wyndham platform in Belize will continue to expand as future projects may come up.
The Wyndham Hotel Group is one of the three hospitality business units of Wyndham Worldwide. The company thrives to continue providing an elevated experience of the everyday traveler and as well for their large membership of clients. This membership continues to increase every year and it is expected that with the opening of a Wyndham resort in Belize, the numbers will continue to spike.
For more information on Wyndham Hotel Group visit www.wyndhamhotels.com or to find out about ownership opportunities within this prestigious resort visit www.wyndhamgrandbelize.com
Follow The San Pedro Sun News on Twitter, become a fan on Facebook. Stay updated via RSS