Wolfe's Woofers: Six Months in Belize
Saturday, June 6th, 2020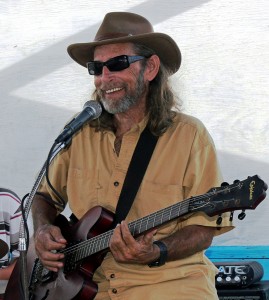 "Dennis, come join us for breakfast!"
Arnie Rodgers and his wife, Joanna were hailing me from a table on the beach.  They had lived on Ambergris Caye for ten years before buying a house in Maine in the U.S. two years ago.
"How are things in the states?" I asked.
"Cold," Joanna said. "Bitterly cold."
"How long are you planning to be here in Belize?" I asked.
"We'll be here six months," Arnie said.
"What's up with that?" I asked.
"We bought this big old house in Maine from these two sisters—little old ladies in their 70's. They had lived there for thirty years," Arnie said.
"The land and the house are beautiful and everything was great until it turned cold," Joanne said. "That's when we discovered it didn't have any insulation."
"Did you put in insulation?" I asked.
Arnie said, "We couldn't. All the original walls were made of plaster. If we ripped them out and insulated it would cost more than we paid for the house. We figured though, that if two little old ladies could survive these conditions, we could do it, too."
"We reached our limit on Valentine's Day," Joanna said. "I drew a hot bath that froze into a block of ice before I could use it. We tracked down the little old ladies by telephone to find out how they survived winter in Maine."
"What did they say?"
Arnie said, "They said that for the past thirty years they've gone to Belize for the winter."
Follow The San Pedro Sun News on Twitter, become a fan on Facebook. Stay updated via RSS