Wolfe's Woofers – Flying
Saturday, June 20th, 2020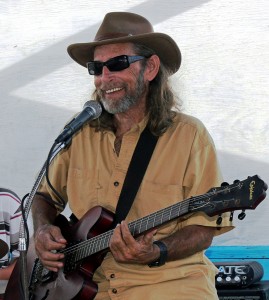 "Jefe—where you going?" Mario called to me as I put on my hat.
"I'm going home," I said. "It's already midnight and past my bedtime."
"Aw, come on boss," Moses said. "We just getting started with shooters."
"And I've had two," I told him as I headed out the door of the bar. "That's my limit."
The Nosénada Social Club was celebrating Moses' win in our monthly 9-ball tournament. Moses hardly ever won at shooting pool so he was spending even more money than he earned by taking the winners pot.
The next morning I got a call from Mario. He said, "Jefe, meet me at the clinic. Moses had a bad accident last night."
At the clinic we found Moses in a wheelchair with both legs in a cast.
"What happened to you?" I asked him. "You were fine when I left the bar."
"I don't remember anything," he said. "Mario, what happened?"
"What happened is you got drunk."
"Yeh, but we all got drunk."
Mario said, "You know that three-story building they putting up right across the street from the bar?"
"Yeh."
"After nine tequila shots, you climbed that construction and said you was going to jump off and fly around it."
"You heard me say that?"
"I did. Then I watched you climb to the top and jump off."
"Mario, you're my compadre—my amigo," Moses said. "Why didn't you stop me?"
Mario said, "I done had nine tequila shots, too. I bet fifty dollars you could do it."
Follow The San Pedro Sun News on Twitter, become a fan on Facebook. Stay updated via RSS