Terryl Godoy wins Bowen and Bowen Coca Cola Art Competition
Thursday, May 17th, 2012
"Man at Work", Terryl Godoy, long term resident of San Pedro, is the winner of the Bowen and Bowen Coca Cola Art Competition. Bowen and Bowen inaugurated its celebrations of the golden anniversary of coca-cola in Belize with an art competition and exhibit that will be taken across the country. It featured paintings by both professional and novice artists who were challenged to illustrate Coca-Cola's appearance in important moments of Belizean history. The competition was held on May 8th at the House of Culture.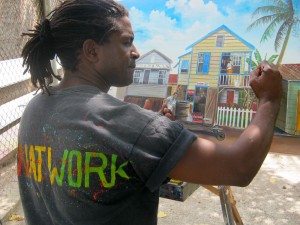 The San Pedro Sun caught up with Terryl, also known on the island as a One Man Band, to get a little feed back on his grand win. "For this exhibition, we were supposed to do something that represents Coca Cola and happiness, what we can remember about Coca Cola in the past, something that is very happy. I did a piece that showcases what I perceive Belize to have been in the 60's or 70's. It really had people's minds wondering like what or where is this painting. Because of how realistic it seems people try to associate it with a certain place or location.  In actuality, this piece is a creation from my mind's eyes. I just thought about a scene and I painted it. So the truth is, it never did exist and I don't know if that's the thing that probably got to the judges and forced them to take a good look at that piece more than once. But the painting was created to give viewers the effect of visualizing what Belize used to look like, so everybody that lived in that time could probably relate to that painting."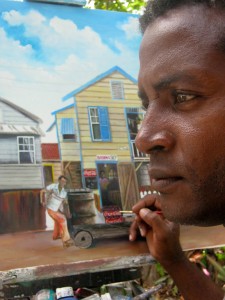 The exhibition saw the participation of some 50 artists, professionals and novices. In speaking of what the win means to him, Terryl stated, "It's the first time that I have ever won something and this means I've got to keep the art alive. This means to just keep on painting because I believe now that more people will be looking at me and my work and have a little bit more respect for what I do. Even though Papo, Carolyn Carr and Walter Castillo along with all the other artists that were a part of the competition, their work is very good, well, ya now people will look at my work with more respect I believe." For his win as first place, Tyrell took home a $5000 check. Individuals wishing to view Terryl's work can do so by contacting him personally at 661-8867.
Carolyn Carr of Banana Bank won second place and San Pedro's Papo Alamilla won third. The show is a travelling exhibit and runs from May to October 2012.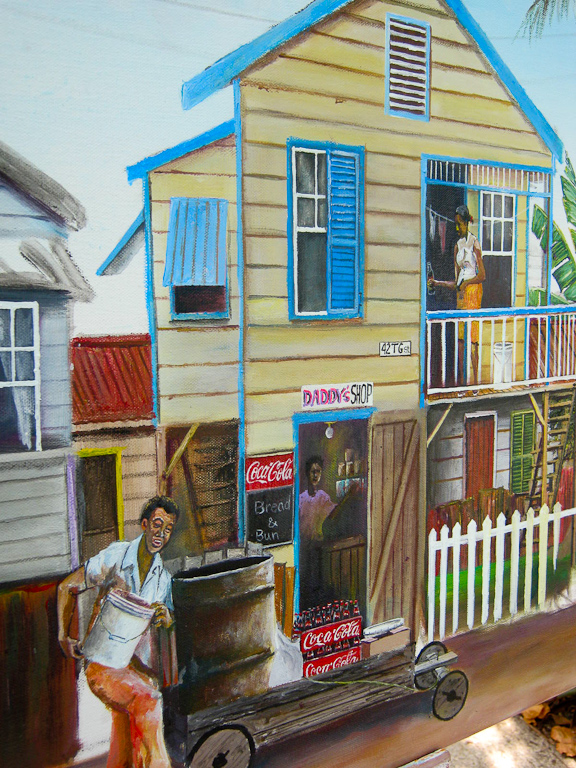 Follow The San Pedro Sun News on Twitter, become a fan on Facebook. Stay updated via RSS