Human remains found at construction site in San Pedro Town
Wednesday, December 6th, 2017
The skeletal remains of what is believed to be a person from the Maya prehistoric times, along with pottery-shard artifacts were discovered at a construction site on Pescador Drive in downtown San Pedro. The discovery was made on Tuesday, December 5th when workers were excavating the area. Since then, work on the site has been stopped, while personnel from the National Institute of Culture and History (NICH) visit the island to retrieve the remains and artifacts to their headquarters in Belmopan City where they will wait to be studied.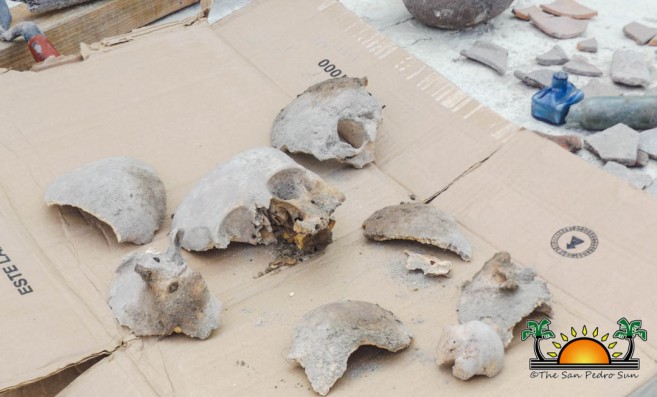 According to the construction workers, they were not aware of the human remains, which consist of a couple of bones and parts of a skull. Among the findings, were also pieces of pottery and antiquated glass bottles. "Someone alerted the police about the bones found on the site and then they came to stop us," said one of the construction workers. "I think they were dug out by the excavator that was being used."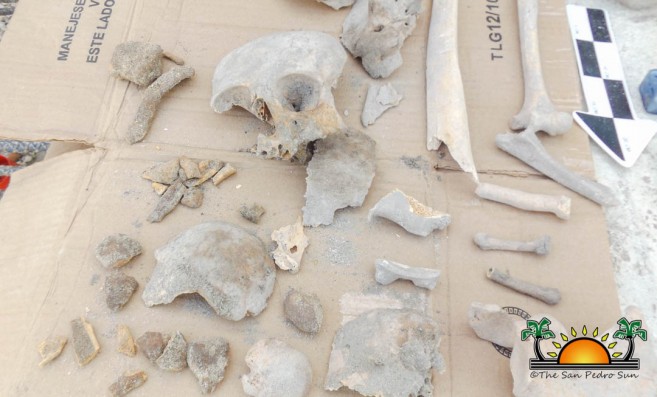 Josue Ramos, an Archaeologist with NICH stated that there is a high possibility that the skeletal remains belong to someone from the prehistoric era. "Prehistoric means the time before the arrival of the Europeans to this part of the planet," said Ramos. "Due to the high volume of prehistoric materials found with the human remains, the chances of it being from that time period is very high," Ramos added that the area where the discovery was made is part of the San Pedro Site, an area connected to a time period when the Maya civilization was booming on Ambergris Caye.

He further indicated that it will take some time to find out more information about who the skeletal bones were from. "When it comes to the bones, they have to be studied by an Archaeological bone specialist, which we do not have in Belize. However, we either take these samples out of the country or we wait until someone comes to Belize, which is usually during the summer," said Ramos. "In the case of the old bottles found we can tell that they are from colonial times and the pottery we could identify without much difficulty as it comes from the time period of the Maya's classic era."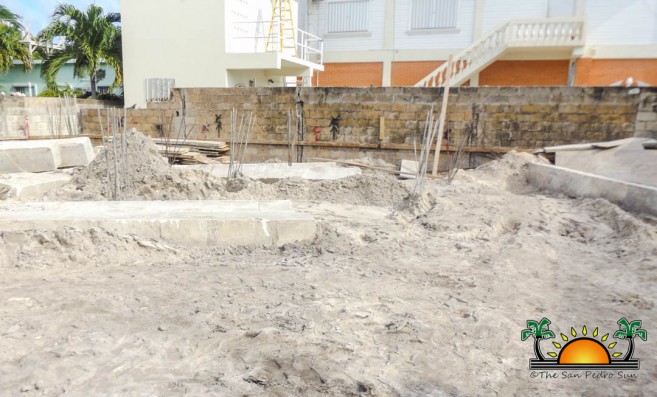 For the time being, the construction project will be stalled, while NICH continues their investigation. Ramos added that if any works are to resume on the site, they must be done under NICH's supervision.
Follow The San Pedro Sun News on Twitter, become a fan on Facebook. Stay updated via RSS