BTB's Hotel minimum standards to come into effect the end of 2018
Saturday, February 24th, 2018
A series of hotel regulations proposed by the Belize Tourism Board (BTB), with the aim to improve the minimum standards for the hotel industry in the country, is expected to be officially legislated by the end of the year. The regulations focus on Health, Safety, Security, and Emergency measures. The BTB claims that they have been visiting different tourism chapters around the country, in particular, the accommodation sector, informing them of the regulation process and guiding them in preparation to comply with the regulations when they become policy.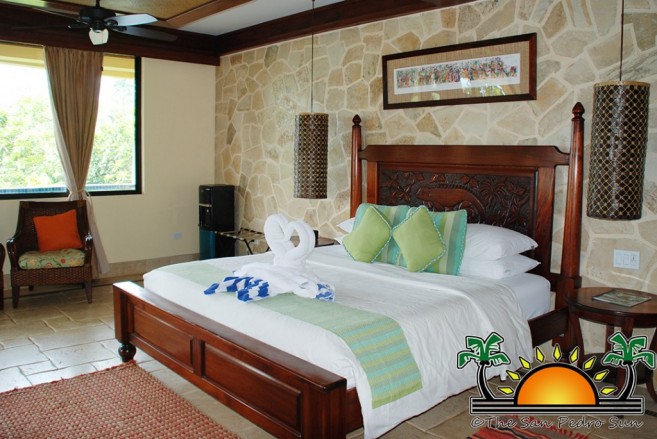 Herbert Haylock of the BTB stated that for three years, they have been consulting with different stakeholders around the country in order to come to a mutual agreement on the proposed regulations. According to him, after dialoguing and answering questions pertaining to the recommendations, they are now focusing mainly on the health and safety of the customers. "At the different hotels we have visited, we are inspecting their emergency plan if the staff is trained to deal with issues such as fires and emergency evacuations," Haylock said. "At the same time, we are working with them and letting them know where they need to improve in order to meet the requirements when we move to the legal phase of the proposal," Haylock says feedback from stakeholders countrywide has been good. "Even though people still have questions, they are working with us and whenever we ask for adjustments in some of their services, they have given us evidence that they are taking our recommendations," he said. He added that the visits also served to check furnishings and hotel rooms, including linen colors, among other small details.
The BTB disregarded the possibility that any hotel or tourism establishment may not comply with the new upcoming policy. "Everyone is working with us, thus, we do not expect anyone to isolate themselves from the plan. We are doing this because we want everyone to be on the same level and offer an excellent product to their customers," Haylock said. He further stated that in the case that a particular establishment does not seem to comply, they would try to work along with the stakeholder in order to come to an understanding before taking other measures.
In San Pedro Town, many stakeholders see the importance of upgrading their services to better serve their guests, but still have questions about some of the regulations, such as changing linen colors, window sizing, and staff uniforms. Despite the cost, they are trying to adopt. A couple of these businesses shared that they will continue working with the BTB regarding the minimum standards, however, they will continue asking questions whenever they do not feel comfortable with the recommendations.
The new legislation of the approved minimum standards is expected to come into effect by the time all tourism stakeholders renew their licenses at the end of 2018. The 5th draft of the policy can be found at http://www.belizetourismboard.org/tourism-resources/tourism-policies.
Follow The San Pedro Sun News on Twitter, become a fan on Facebook. Stay updated via RSS