Government's easing on SOE restrictions allows for more movement; clubs and bars to remain closed
Friday, June 12th, 2020
On Friday, June 12th, a further relaxation to the restrictions under the current State of Emergency (SOE) took effect with adjustments on the curfew, restrictions on social gatherings and recreational events. The easing on the restrictions, however, still orders clubs, bars, and rum shops remain closed.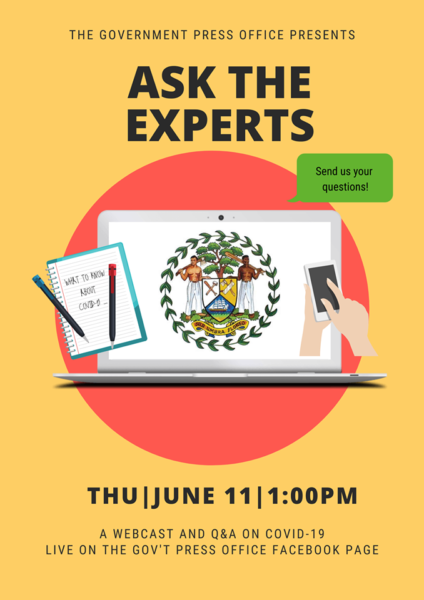 The new changes in the SOE came after a meeting of the National Oversight Committee, where it was noted that Belize is nearing two months without any cases of community-spread COVID-19. This decision to further relax the restrictions, was also supported by Cabinet, thus it became official on Thursday, June 11th.
Here are some of the new changes Belizeans can notice/enjoy as of Friday, June 12th:
Curfew
Curfew for adults now extends to 10PM, Sundays through Thursdays. Fridays and Saturdays mean adults can stay out as late as midnight.
Social Gatherings
Belizeans can now hold group activities with up to 100 persons, instead 40 as previously required. This applies to private parties, weddings, funerals, receptions, meetings of fraternal societies, clubs and civil associations/organizations. All of these activities will still require following social distance protocols.
Use of recreational areas
Prohibition of the use of parks and playgrounds will be lifted, while recreational contact sports such as volleyball, basketball, and football will be allowed. This also extends to gymnasiums and spas.
Businesses that still cannot open
The Attorney General of Belize, Honourable Michael Peyrefitte, made it clear during the Ask the Experts show, that clubs, bars, brothels, and rum shops are not to open. He explained that it is not safe to allow these establishments to open yet and is asking everyone's cooperation. Peyrefitte asked proprietors of these businesses to at least wait two more weeks, when the month comes to an end. Those establishments might get a break depending what takes place in the country by the end of June.
The Attorney General also announced that the current SOE expires at the end of this month. According to him, there are no signs that it will not be extended.
Follow The San Pedro Sun News on Twitter, become a fan on Facebook. Stay updated via RSS