Mauricio Claver-Carone elected to lead the Inter-American Development Bank
Monday, September 14th, 2020
The Inter-American Development Bank (IDB) has a new president, Mauricio J. Claver-Carone. He was elected during a virtual election process on the 12th and 13th of September by the bank's Board of Governors. He currently holds the post of Deputy Assistant to the U.S. President and Senior Director for Western Hemisphere Affairs at the U.S. National Security Council. Claver-Carone will officially take his post for a five-year term starting on October 1, 2020.
As head of the IDB, Claver-Carone will replace current president Luis Alberto Moreno and will oversee the operations of the IDB Group, comprising of the IDB, IDB Invest and IDB Lab. The new president also held the post as U.S. Representative to the International Monetary Fund and as Senior Advisor to the Under Secretary for International Affairs at the U.S. Department of the Treasury. Claver-Carone holds a Bachelor of Arts degree from Rollis College, Juris Doctor from The Catholic University of America and a Master of Laws in International and Comparatives Law from Georgetown University Law Center.
Following his election, the Board of Governors issued a resolution expressing gratitude to President Moreno for his service. Also, Secretary of State Michael Pompeo congratulated Claver-Carone. "On behalf of the United States, I congratulate Mauricio Claver-Carone on his election as President of the Inter-American Development Bank. In his role at the National Security Council, Mr. Claver-Carone has been a visionary leader in advancing prosperity in the Western Hemisphere and a strong advocate for the democratic institutions and security cooperation that underpin economic growth and development.  In partnership with other countries in the region, the United States looks forward to working closely with him during his tenure as president of this essential organization as it revitalizes economies throughout Latin America and the Caribbean," Pompeo's stated said.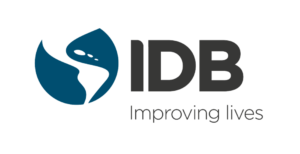 The IDB and Belize has, for years, enjoyed an excellent relationship, which has seen the implementation of projects in sectors like health, transportation, social investment, the environment, natural disasters, among others.
The bank has responded to the current COVID-19 pandemic by approving more than $10 billion in lending to help address the crisis. The IDB Group hopes to approve up to $21 billion in loans before the year ends, focusing on public health needs, safety nets for vulnerable populations, economic productivity, and employment.
The IDB is headquartered in Washington D.C. and has a total of 48 member countries. The bank also has offices in all borrowing countries. The bank was established in 1959 and is a leading source of long-term financing for economic, social, and institutional development in Latin America and the Caribbean. The IDB is also engaged in cutting-edge research and provides policy advice, technical assistance, and training to public and private sector clients throughout the region.
Follow The San Pedro Sun News on Twitter, become a fan on Facebook. Stay updated via RSS