IDB supports Belize's health sector in ensuring timely COVID-19 vaccine accessibility
Sunday, March 14th, 2021
The Inter-American Development Bank (IDB) approved the first hybrid sovereign guarantee operation, with an investment loan and a guarantee for Belize.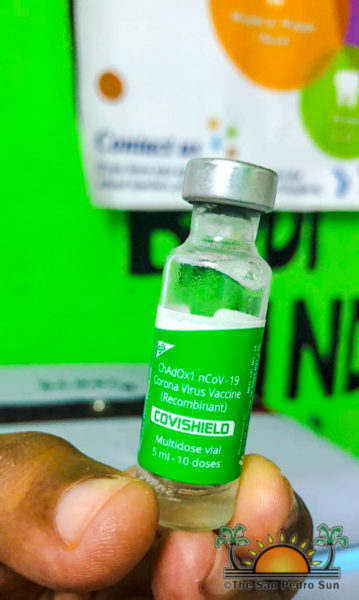 The $2.1 million guarantee will provide support for interventions to contain the transmission of the virus by increasing and facilitating access to COVID-19 vaccines. Specifically, it will consist of the issuance of a sovereign guarantee to cover the purchase of the committed doses of COVID-19 vaccines (channeled through 'Gavi' Alliance's COVAX Facility).
In addition, the investment portion which consists of a $2.8 million will facilitate vaccine accessibility. This component will finance investments for the National COVID-19 Vaccine Introduction Plan involving activities to strengthen logistics of conservation (storage and cold chain management), distribution and deployment of vaccines (transportation and application), and it will support facility readiness, stock tracking, and vaccination registry. Besides, it will include the development and execution of a public information campaign regarding the vaccine and its benefits in order to encourage demand among the population.
This project will help reduce the morbidity and mortality caused by COVID-19 and to mitigate other indirect impacts of the pandemic on health. The main outcomes will be an increase in the percentage of health personnel and people in prioritized groups (such as, persons 60 years and over and persons with special conditions and comorbidities) who have been vaccinated against COVID-19.
The direct beneficiaries will be the members of the priority population groups to be immunized with the vaccines made available under the COVAX Facility. Also, indirect beneficiaries will be other residents and visitors to Belize who may experience lower chances of infection from the virus due to lower transmission.
The IDB's $2.8 million loan and the $2.1 million guarantee are for up to 25-year term, and in the case of the investment loan with up to 5.5-year grace period and an interest rate based on LIBOR.
About the IDB
The Inter-American Development Bank is devoted to improving lives. Established in 1959, the IDB is a leading source of long-term financing for economic, social, and institutional development in Latin America and the Caribbean. The IDB also conducts cutting-edge research and provides policy advice, technical assistance, and training to public- and private-sector clients throughout the region.
Follow The San Pedro Sun News on Twitter, become a fan on Facebook. Stay updated via RSS