IDB approves loan to support Belize's vulnerable population affected by COVID-19
Tuesday, June 23rd, 2020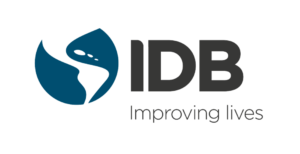 The Inter-American Development Bank (IDB) approved a loan of US$12 million for Belize to support the implementation of the COVID-19 Unemployment Relief Program. The loan program will provide protection for the vulnerable population affected by the COVID-19 crisis. Specifically, it will provide cash transfers for a period of 12 weeks to currently unemployed individuals, formerly working in the informal or formal sectors, particularly but not solely in tourism, and who are not on the rosters of other cash transfer programs.
The crisis caused by COVID-19 has hurt local income and consumption. Based on estimates, 95% of firms within the tourism sector, which accounts for 40% of total employment, have already been negatively impacted by the pandemic. In addition, vulnerable populations are at increased risk of suffering the effects of an economic downturn. IDB's experience suggests that cash transfer and unemployment insurance programs are effective at smoothing consumption and alleviating temporary income poverty.
The program will benefit approximately 26,500 individuals and contribute to maintaining standards of living for vulnerable persons whose income levels were affected by the COVID-19 crisis.
The US$12 million IDB loan is for a 12-month term, with an amortization period of 25 years and an interest rate based on LIBOR.
About the IDB
The Inter-American Development Bank is devoted to improving lives. Established in 1959, the IDB is a leading source of long-term financing for economic, social and institutional development in Latin America and the Caribbean. The IDB also conducts cutting-edge research and provides policy advice, technical assistance and training to public and private sector clients throughout the region.
Follow The San Pedro Sun News on Twitter, become a fan on Facebook. Stay updated via RSS