BTB waives Tour Operators' license renewal fee
Monday, November 9th, 2020
To help those Tour Operators badly affected by the  COVID-19 pandemic, the Belize Tourism Board (BTB) announced on Thursday, November 5th that license fees for all currently licensed tour operators will be waived.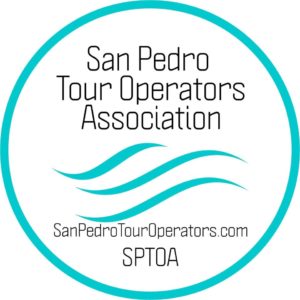 In San Pedro Town, the local Tour Operators Association welcomed the good news and stated that this is the result of their lobbying with the Ministry of Tourism and BTB. They now look forward to getting an extension from the Belize Port Authority (BPA) to renew boat licenses in early 2021.
Chairman of the San Pedro Tour Operators Association (SPTOA) Roberto Canul stated that they advocated for tour guides as well. According to Canul, they lobbied for the waiving of license fees for licensed tour guides back in July of this year. Minister of Tourism and Civil Aviation Honourable Manuel Heredia Jr., confirmed back then that all tour guides countrywide were going to be able to renew their licenses at no cost.
Afterward, Canul said his association then focused on getting the fees exempted for tour operators. Following further discussions and understanding the current situation that sees tourism stakeholders with little to no business, the annual license fee was waived. In a press release, the BTB said to remain committed to working with stakeholders during this difficult time. This assistance applies to applications submitted before December 31, 2020.
How to apply for renewal of your Tour Operator License
* First, download the application at https://www.belizetourismboard.org/tourism-resources/tourism-application-forms/. Submit completed application form (signed and dated by owner) by email only to [email protected]. The tour operator's name should be referred in the email subject line.
* Submit 'Certified 2020' list of shareholders and Certificate of Good Standing (applicable to companies only)
* Valid license, passenger liability insurance for each vehicle/or vessel, and valid seaworthiness certificate for each vessel.
* Rental agreement for vehicle or vessel (if rented) and passport bio-data page of the owner of the vehicle or vessel.
* Valid Public Liability Insurance/Tour Operator Insurance, Tour Operator Trade License (if business is located in town or city), and Tourism Gold Standard certification.
Seeking extension with Belize Port Authority
The SPTOA is now engaging in talks with the BPA for a break as well. According to Canul, they were asked to submit a list of the boats belonging to tour operators. They are now awaiting a response, and if no exemption can be agreed on, they are at least requesting an extension up to February to renew their boat licenses. Tour operators are hopeful to see some business during the Christmas season and earn funds to cover the expense of renewing their boat licenses afterward. Canul pointed out that for some operators with a whole fleet of boats, it is very difficult to cover such expenses at this time. 
The San Pedro Sun reached out to the BPA, but were briefly told that in these types of situations the matter is analyzed and then the Ports Commissioner makes a decision. The Ports Commissioner was not available for comments. 
Although the tourism industry was again opened to international travelers on October 1st, following the re-opening of the Philip Goldson International Airport, tourism reportedly continues to trickle in. Tourism stakeholders on Ambergris Caye hope that for the Thanksgiving and Christmas holidays, they can see a much-needed boost in tourism arrivals.
Follow The San Pedro Sun News on Twitter, become a fan on Facebook. Stay updated via RSS