Business and community help is needed for massive concert planned for Rosita Baltazar
Saturday, October 6th, 2012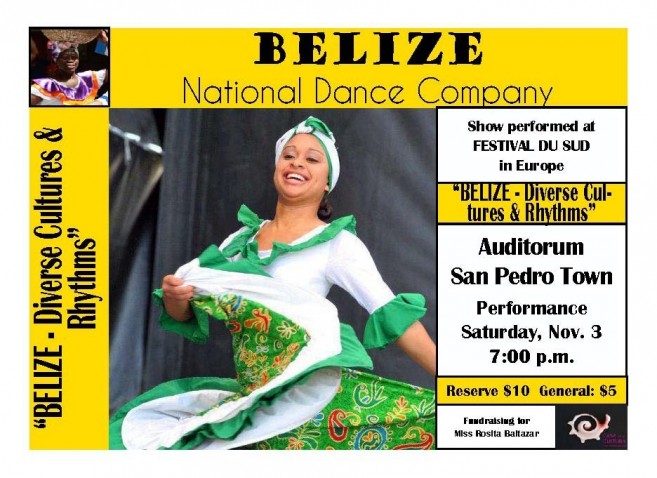 The San Pedro Cultural Committee has announced that there are plans for a massive fund raising concert to assist Rosita Baltazar. The benefit concert is scheduled for Saturday November 3rd at the Angel Nuñez Auditorium. The highlight of the night will be the same performance that the Belize Dance Company delegation took abroad for the European Festival du Sud.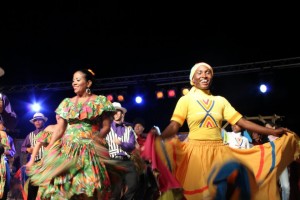 Readers may recall that Baltazar, the Belizean artist and choreographer of the local San Pedro Dance Academy, was diagnosed with breast cancer while they were at the European festival. During the tour, she was forced to leave for urgent medical attention which is ongoing in London where she is currently staying with relatives. Baltazar has been with the San Pedro Dance Academy (Dance Company) for over ten years and has been contributing to the development of expressive arts in Belize since 1983.
According to the Chairman of the San Pedro Cultural Committee Councilor Mito Paz, the committee teamed up with several organizations such as the San Pedro Cancer Society, the San Pedro Town Council, the San Pedro Dance Academy and the Area Representative to make the fund raising event a reality. The Belize Dance Company performance, titled "Diverse Culture and Rhythms" is a 90 minute presentation and will see 28 artists on stage. The stage will also see several artists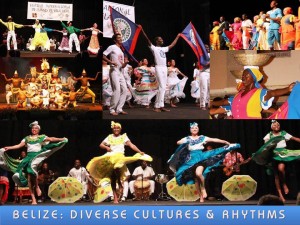 performing including the San Pedro Dance Academy. At the end of the show, a live band will be performing into the wee hours of the night as and added entertainment.
"We need to get the public and business sector involved along with the organizations to make the fundraiser successful," commented Paz adding that, "for that reason we will be reaching out to the businesses to help donate accommodations for the mainland artists." The organizations are tasked to find accommodations and transportation for the 28 artists as well as food for the sale on the night of the event. In-kind contributions are being requested to help and the organizers are asking the business community and individuals help in making the event a success. Anyone wishing to donate toward the food sale can contact Lucy Munoz of the Cancer Society at 621-6144 or Jorge Aldana for accommodations at 662-0143/634-1171.
While it will be a fundraiser, it is anticipated that the show will be a very good one and carefully planned to have a wide variety of entertainment. General admission to the event is $5 while limited reserved seats will be $10. Tickets are being sold by members of the San Pedro Dance Academy, The San Pedro Cancer Society and SP Cultural Committee. All proceeds from the event will go directly to help Rosita Baltazar with her medical expenses.
Photo Gallery
Follow The San Pedro Sun News on Twitter, become a fan on Facebook. Stay updated via RSS