CCC and CJC host business exhibition
Wednesday, April 24th, 2013
Corozal Community College (CCC) and Corozal Junior College (CJC) held their annual business and science exhibition (expo) on Friday April 19th, and the expo was open to the general public. The purpose of the business and science expo was for students to showcase their knowledge in their field of study and to bring the business sector into one common area in an effort to inspire the minds of the potential students who will choose between the two learning institutions.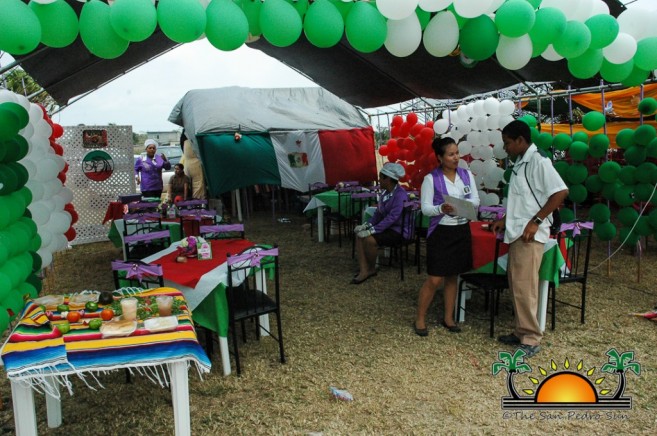 The science students from both learning institutions had all sorts of displays, from illustrations using living animals to experiments, and even investigation into different scientific theories. Those in the business section displayed their business skills by creating an actual business. Most students opted to go into the restaurant business, displaying their marketing skills in promoting their menus. Some of the restaurant specialized in seafood while other did strictly international cuisine. Others marketed ornaments and household items. Invited businesses took the opportunity to offer fabulous deals on several of their products, with some giving out samples of new products on the market.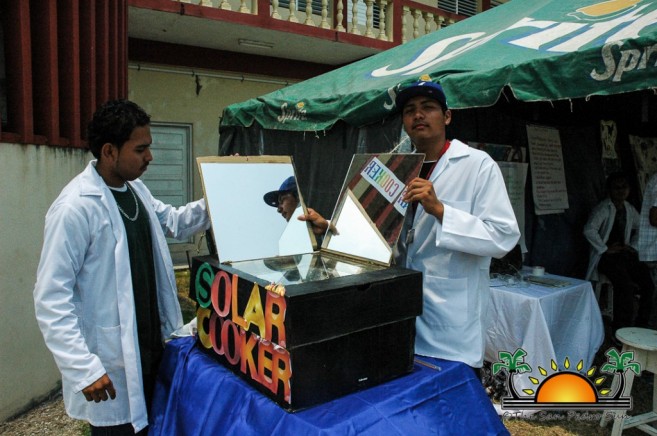 Jose Mai, Dean of CJC, explained that the business expo gets bigger and better every year. "The expo has become something very important on our schools' calendar of events. The students, teachers and even the community, look forward to this event where we have our students display their cumulative experiences in the program of study they are currently enrolled in. What started as a business and science fair, where the main focus was in business and science, has now changed and it involves all five departments. We have the humanities department, the mathematics department, the science department, the business department and the teachers education department all taking part. So all the students are actively engaged in some activity as part of the entire expo" said Mai.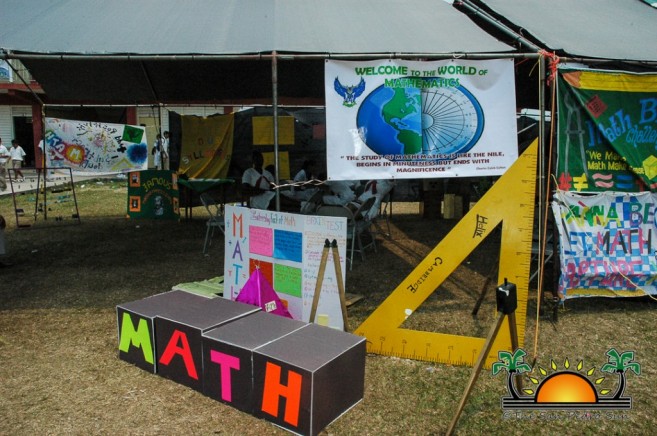 The exhibition, which is an annual event, also serves as a marketing tool. "We make every effort to improve year after year. It is open to public and we have invited all schools from the northern region. This is one of the opportunities we can bring to the public, especially potential students, some of the things we offer at both institutions. It serves as a one of our marketing tools," explained Mai.
While the two institutions held their exhibit on their own campuses, it was done to coincide, thus making the event bigger. CCC has an approximate enrollment of 1,000 which includes 793 day-time students. CJC on the other hand, has just under 500 students. By all accounts, the expo was a success for the students, as well as the businesses that were invited to participate.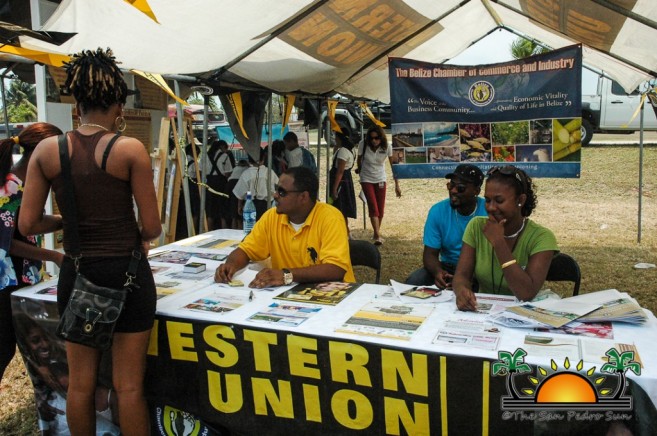 Follow The San Pedro Sun News on Twitter, become a fan on Facebook. Stay updated via RSS