Manatee mortality rate on the rise
Saturday, June 15th, 2013
Press Release- Forest Department, June 14th-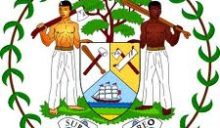 Manatees occur along the coast of Belize and have been studied for the past 16 years. Presently, an NGO, Sea-To-Shore Alliance along with its local partners conducts research which focuses on movements and ecology of the Antillean manatees. Over time, 161 manatees have been captured and approximately 40% of them have been tagged with a satellite and/or radio transmitter for tracking purposes.
On June 5th while research was being carried out, an adult manatee was caught in a net and subsequently drowned. Officials from the Ministry of Forestry, Fisheries and Sustainable Development and partner organizations have met with the head researchers to get a detailed account of what transpired. In addition to this inquiry into the incident the Ministry of Forestry, Fisheries and Sustainable Development aim to analyze existing protocols for research on manatees and the existing research system. The expected outcome is a decision on whether this and similar research activities will be allowed to continue and under what conditions.
Unfortunately, each year many manatees die as a result of boat collisions and hunting. Up to May 2013 a total of 11 manatee deaths have been reported. The Ministry would like to take this opportunity to remind boat drivers to respect 'no wake' zones and to use caution when driving boats in areas that are known to have manatees. The general public is also reminded that it is an offence to hunt and kill manatees in Belize.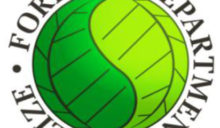 Follow The San Pedro Sun News on Twitter, become a fan on Facebook. Stay updated via RSS