Hon. John Saldivar Assists Fire Victims in Belmopan Area
Friday, June 21st, 2013
Press Release- Minister of National Security, June 19th-
Minister of National Security and Area Representative for Belmopan, Hon. John Saldivar, visited two families in the Salvapan area of Belmopan, whose homes were completely burnt down in an accidental fire.
Accompanied by NEMO Belmopan Coordinator, Mrs. Clare Moody, Hon. Saldivar took a number of items, including food and clothing, for the two families. After assessing their situation, Minister Saldivar is arranging temporary lodging for the two displaced families through the Ministry of Human Development and Social Transformation. Meanwhile, the Minister says, he will also ensure that the two families receive all the assistance they need to rebuild their homes.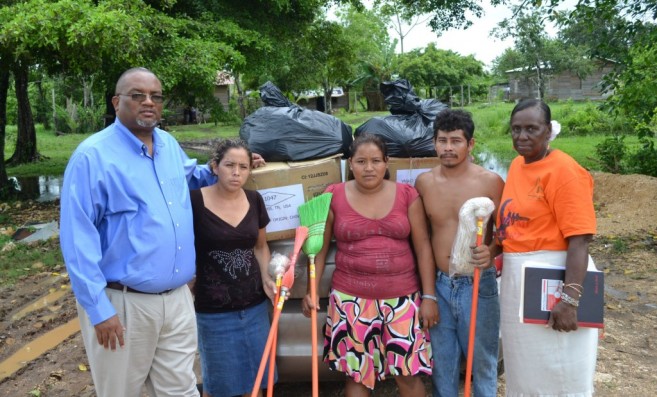 One of the families is that of Alonzo Chamul, 32, and Yolanda Tahuit, 24, who have three children; the other family is that of Yolanda Saquic, 46, along with three minors who were also living in her residence.
The two families expressed gratitude to Hon. Saldivar, NEMO Coordinator Clare Moody, and the Government of Belize for so quickly and compassionately responding to their plight and addressing their unfortunate situation.
Photo Gallery
Follow The San Pedro Sun News on Twitter, become a fan on Facebook. Stay updated via RSS