Belize-Mexico friendship established by Mexican congress
Monday, December 2nd, 2013
Press Release-Belize Press Office- December 2nd-
On November 28th the Congress of Mexico formally established the Belize – Mexico Friendship Group. The group will serve as a high-level forum that complements existing diplomatic mechanisms between the two countries.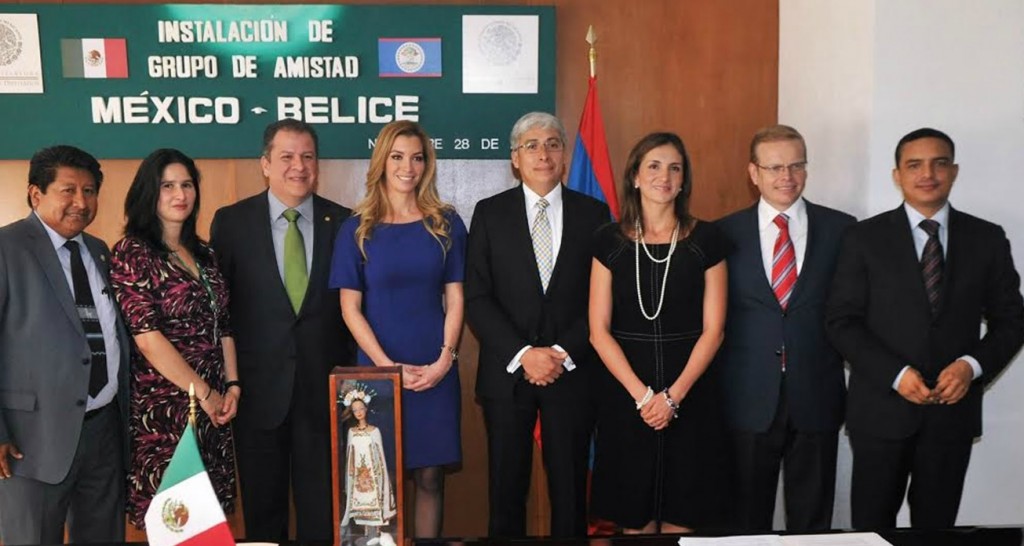 Congresswoman Gabriela Medrano Galindo of Quintana Roo formally established the Group along with Belize's Ambassador to Mexico, H.E. Oliver del Cid. In their remarks, both Congresswoman Medrano and Ambassador del Cid highlighted the historically close relationship between the two countries and welcomed the establishment of the Friendship Group as an opportunity to expand and deepen the Various Parliamentarians attended the event including other Members of the
Friendship Group: Irazema Martinez Olivares, Francisco Fernandez Clamont, and Raúl Gómez Ramírez, and Members of Congress from Quintana Roo: Lizbeth Gamboa Song, Raymundo King de la Rosa, and Eduardo Quian Alcocer. The Mexican Foreign Ministry was represented at the event by Ms. Monica Gonzales and Ambassador del Cid was accompanied by First Secretary Carlos Montero.
Follow The San Pedro Sun News on Twitter, become a fan on Facebook. Stay updated via RSS