Edly Atherley turns himself over to police for the murder of his wife
Tuesday, January 21st, 2014
Edly Atherley has turned himself in to police custody on Saturday, January 18th. On Thursday, January 9th The San Pedro Sun reported on a murder case from San Bernardino, California USA. According to the report, 29-year old Edly Atherley murdered his wife, Ashley sometime after Thanksgiving. Ashley's body was found on December 1, 2013, but Atherley was nowhere to be found. Police reported that Atherley has strong ties to Belize and could have fled here to seek refuge with his Belizean relatives.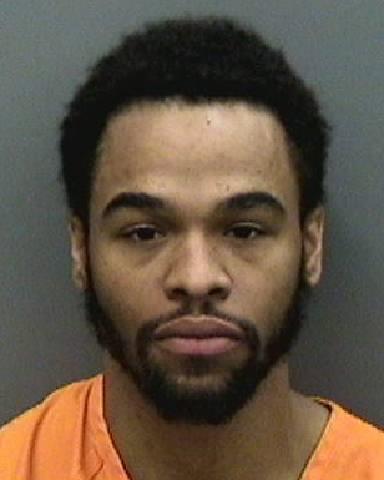 The Federal Bureau of Investigation (FBI) searched for over a month in California, Florida and Belize for Atherley, even offering a $10,000US reward for his capture. Atherley was officially arrested by Tampa, Florida USA police on Saturday, January 18th on a federal warrant when he handed himself over to police.
Mother of the deceased, Lucia Robles issued a statement to The San Pedro Sun on Atherley's arrest, "We were concerned to learn that Edly was in Tampa and within such close physical proximity to many family members while he was running from law enforcement and crossing the country. We are relieved to know that he is now in custody and that he cannot harm anyone else. Our prayer is that the judicial process will unfold in a timely and just manner so that Ashley's death will be properly recorded as a domestic violence murder and our family can experience justice for the loss of Ashley's beautiful and productive life. Our lives have been forever altered and for the sake of her children, we hope to one day regain a sense of balance and peace once this process is over. The matter is now in the hands of law enforcement and we will not take any risk that might compromise justice for Ashley so we cannot publicly comment about her legal case."
Atherley will remain in custody of Tampa police awaiting extradition to California where he will face trail in San Bernardino court.
Follow The San Pedro Sun News on Twitter, become a fan on Facebook. Stay updated via RSS